Academic Programs at INFO
Preparing the next generation of information professionals and changemakers
ACADEMICS @ THE UMD INFO College
#2 in USA
Master of Library and Information Science Online
#4 in USA
Master of Library and Information Science
#9 in USA
Master of Science in Human-Computer Interaction
#3 in USA
University of Maryland as a Public University
Bachelor's Programs
Combined Bachelor's/Master's Programs
Doctoral Program
Certificates & Non-Degree Study
QUICK LINK TO STUDENT SERVICES
QUICK LINK TO STUDENT RESOURCES
---
INFORMATION & TECHNOLOGY TO MOVE THE WORLD FORWARD
At INFO, students are prepared to be tomorrow's thought leaders in applications of information and technology for social good – fostering access to information, improving information interfaces, and expanding how information is used in an evolving world.
---
DIVERSITY, CULTURE & STUDENT LIFE
Located minutes from DC, we are a bustling and diverse college with 2200+ students from 52 countries (35% from underrepresented groups, 42% female). Students can choose from hundreds of student organizations, service opportunities, and social activities.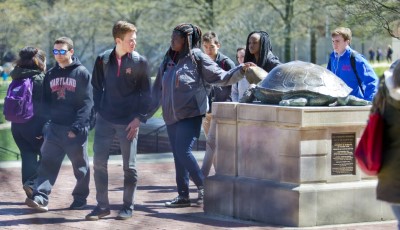 ---
Course location and format depend on the academic program. If impacted by social distancing restrictions, all courses will be available in appropriate spaces or online.