Dual Master Degree in History and Library & Information Science (HiLS)
Combine your passions for History and Library Science for careers in museum curation, archives, library history collections, and more
MASTER OF ARTS IN HISTORY AND MASTER OF LIBRARY AND INFORMATION SCIENCE @ THE UMD ISCHOOL
#6 in USA
Archives and Preservation Programs
#4 IN USA
MLIS Masters Program
#5 in USA
Archives & Preservation Specialization
#5 in USA
School Library & Youth Specializations
Originally organized in the late 1970s, the History and Library & Information Science (HiLS) dual-degree program is jointly run by the Department of History and the College of Information Studies (the iSchool). It allows students to graduate with both a Master of Arts in History (MA) and a Master of Library and Information Science (MLIS) degree in about three years.
Training in history provides students with skills complementary to library and information science as students will develop the ability to work with artifacts; to analyze those artifacts and to successfully organize and manage the data collected from them; and to collect, sift, organize, question and interpret complex materials. Training in both disciplines also prepares HiLS students to work successfully in any type of information organization, to construct the type of qualitative arguments that are essential to the advocacy work of many organizations.
The HiLS program is ideally suited for students interested in gaining a multidisciplinary perspective to research as well as practical hands-on skills in libraries, archives, museums, historical societies, and other information institutions. Students have the opportunity to study directly under top faculty and industry professionals. College Park's proximity to a variety of rich research and cultural heritage institutions, mean that students learn from experienced faculty members and are able to gain first-hand experience through their field studies and theses. Students gain skills in historical methodology and library and information science practices, preparing them for careers in libraries, archives, museums, and other information centers in the public, private, and non-profit sectors.
Field study placements help HiLS students find competitive jobs in a variety of institutions as Librarians, Managers, Archivists, and Collections Officers. Alumni since 2016 now work in institutions such as the Library of Congress, Smithsonian Institution, Department of Justice, National Geographic, and National Archives and Records Administration. The Department of History also maintains a list of graduate placements for HiLS Program graduates.
For more information on the History portion of the degree please visit the Department of History or contact the Program Coordinator Jodi Hall at jlhall@umd.edu.
EXPLORE
Would you like to learn more and connect with our program team?
Request More Info
STUDENT SERVICES
---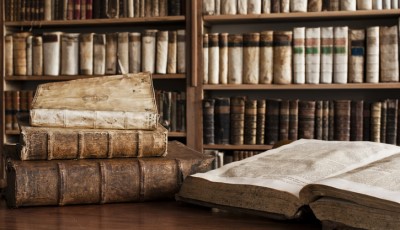 Meet Emily Frazier, HiLS Student Fall 2020
"Having experience with historical research and writing combined with a really robust education on theory and practical skills related to libraries and archives will give me a unique perspective when I start my career in archives.
I also really appreciated how flexible both degree plans were, and that I could keep tailoring my coursework to my interests as I went through the program."
---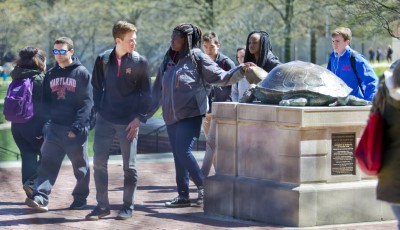 The UMD iSchool, with a history of activism and a continued mission to support social good, is a supportive and diverse community of 100 faculty and staff members and 2100+ students. Our students come to us from 52 countries with 31% from underrepresented groups and 42% female.
The Master of Library and Information Science (MLIS) degree program is fully accredited by the American Library Association (ALA).
MLIS courses are offered as a combination of in-person and online. However, if there are social distancing restrictions, all courses will be offered in appropriate spaces or online.
Contact MLIS/HiLS    Academics Home
Upcoming Events
There are no upcoming events for this academic program at this time.
More Events