iConsultancy: Capstone Projects
The iConsultancy at the University of Maryland's top-ranked College of Information Studies partners with public and private sector organizations and businesses to solve your information challenges. We work with your organization to clearly define and scope your information-based projects and, with our talented pool of undergraduate and graduate students, fulfill your project goals while providing our students with invaluable real-world experience.
Our Services
The iConsultancy provides a diverse set of information-based services designed to meet business-critical problems while challenging our students. Our projects and student teams are overseen by professional and academic experts.
Our Approach
The iConsultancy provides overall project management and support to ensure a successful project for you and a good learning experience for students, from initial scoping to final deliverables.
Working with our clients, the iConsultancy develops a project scope of work that will guide our student teams each semester.
Under the guidance of industry expert instructors, each student team will work with the client directly to ensure that the project needs and deliverables are well understood.
Project teams will provide you with regular updates on their progress throughout the course of the project. The project will be continually tracked by both the instructor and the iConsultancy to ensure that the project timelines and deliverables are met.
At the completion of the project, you will receive a final project presentation and detailed report along with any other deliverables defined in the scope of work.
Get Involved
Our students and instructors have a proven track record of delivering positive, high-quality impactful results that provide our students with invaluable real-world, professional experiences critical to graduating Fearless, well-prepared professionals.
If your organization has a challenging project, we want to hear about it. Please use the contact form below and a member of the iConsultancy will contact you to discuss your needs.
Our Partners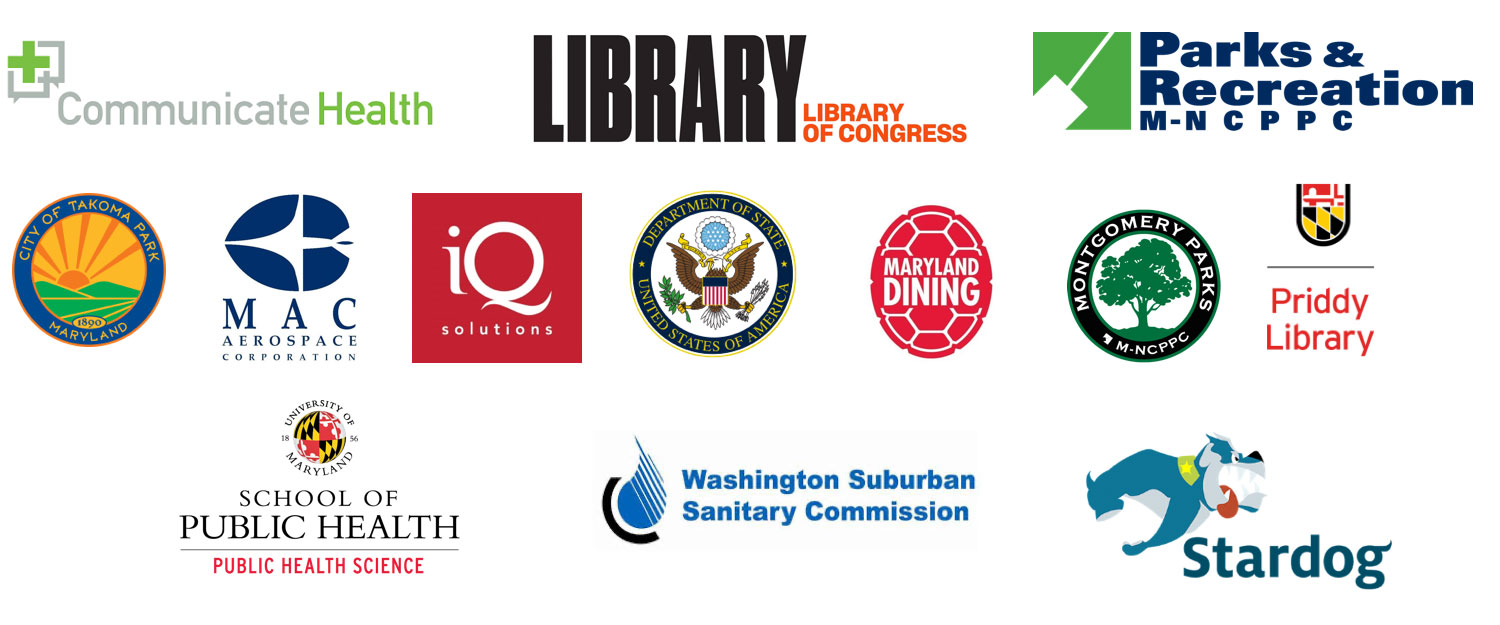 | | | |
| --- | --- | --- |
| Accessible Community | Historic Takoma | Pink Space Theory |
| Alirtify | Housing & Community Development Division of the City of Takoma Park | Praxis Impact LLC |
| Alliance of Natural Resource Outreach and Service Programs | Howard County Health Department | Priddy Library, Shady Grove |
| Association of Haitian Professionals | IQSolutions | Prince George's County Public Schools |
| Be Green Business | Johns Hopkins University, School of Medicine | Prince George's County Parks and Recreation |
| Bozzutto | Joint Institute for Food Safety and Applied Nutrition (JIFSAN) | Prince George's County Planning Department |
| Brumfield Labs | Kinetic Potential | Prince Georges County Public Works & Transportation |
| Census Bureau | Kupsie Ink | Prosper |
| Central Kenilworth Avenue Revitalization, Community Development Corporation | La Clinica de Pueblo | RePicture Engineering, PBC |
| City of College Park | Langley Park Civic Association, Inc. | RHS Office of Career Services |
| City of Greenbelt | Law Firm | Royal Farms |
| City of Hyattsville, Department of Public Works | Library of Congress | Safe Healthy Playing Fields, Inc. |
| City of New Carrollton | Lift4Today | School of Public Health, University of Maryland |
| City of Takoma Park | MAC Aerospace Corporation | Second Screen Games |
| Colette's Cafe | Maryland Access to Justice Commission | Society for German Genealogy in Eastern Europe |
| CommunicateHealth, Inc. | Maryland Center for Computing Education | Silver Spring Justice Coalition |
| Community Empowerment Network Haiti | Maryland Center for Health Equity | Smithsonian Institution |
| Community-Vision Partners | Maryland Department of Transportation (MDOT) | Stardog |
| Cool School | Maryland Fire and Rescue Institute | Suitland High School PTSA |
| Cooperative Institute for Satellite Earth System Studies (CISESS) , UMD | Metamorphosis Community Project | Takoma Branch Civic Association |
| DC Water | Montgomery County Government | The Restoring Ivy Collective |
| Division of Workforce Development and Adult Learning, Maryland Department of Labor | National Association of Criminal Defense Lawyers | Two Top Mountain Adaptive Sports Foundation |
| DNAR | National Foreign Language Center | United Way |
| Earth System Science Interdisciplinary Center | New Windsor Town Council | USDA |
| Elemental Impact Solutions, Inc. | No Anxiety Prep | VineCorps Community Organization |
| EZFolio.io | Obran Cooperative | Washington Area Transit Office |
| Flikshop | Office of Innovation and Economic Development | Washington Suburban Sanitary Commission |
| Folger Shakespeare Library Archives | Office of Strategic Customer Service, Maryland Department of Transportation | William S. Schmidt Outdoor Education Center |
| Friends of the Maryland State Library for Blind and Physically Handicapped | Ovalz | WorkLight, LLC |
| FrizWoods Law | Philadelphia Asian American Film Festival | World Cube Association |