In Memoriam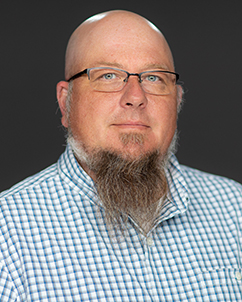 David S. Baugh (1977–2023)
Former Director of IT & Facilities, Interim Assistant Dean
David Baugh played a key role in IT and operations at the University of Maryland (UMD) for over 20 years, most recently as the Director of IT & Facilities at the UMD College of Information Studies (INFO). Dave also served since September 2022 as the college's Interim Assistant Dean of Finance and Administration. Dave was tapped in 2006 to build and lead the IT (and then later, facilities) infrastructure for the then small college, INFO. He was often quoted saying how big changes take time and "no big problems can be fixed overnight." Dave was known for this calm and steady leadership over the next 17 years as he steered the college's critical IT and facilities operations – during which the college quadrupled in size. Learn More

---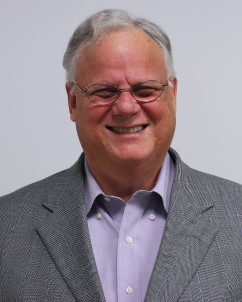 Michael J. Kurtz (1949–2022)
Former Associate Director of the UMD Digital Curation Innovation Center (DCIC)
Michael Kurtz joined the UMD College of Information Studies (INFO) c.2000 as an adjunct lecturer and quickly became a visionary and key member of the college. After a 37 year career at the National Archives and Records Administration, he joined the INFO faculty full-time in 2011 as the Associate Director of the college's former Digital Curation Innovation Center (DCIC). Michael was an advisor, mentor, teacher, and researcher – contributing indispensable knowledge, spearheading exciting projects and initiatives, and showing amazing generosity through bequests to support the college's curation and archival efforts. Michael retired in 2018 and in 2019, Michael was awarded the Exemplary Service Award from the Society of American Archivists. Learn more.

---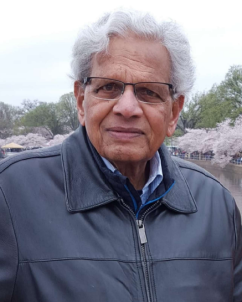 Taverekere (Kanti) Srikantaiah (1938–2022)
Former Visiting Professor
Kanti Srikantaiah joined the UMD College of Information Studies (INFO) community in 2004 as a visiting professor. Kanti believed that for organizations, knowledge is power—but only if organized, analyzed, and packaged to address the needs of users. Kanti leaves a legacy of impactful teaching, research, and scholarship in Systems Analysis, Organization of Information, Management of Information Repositories, Environmental Scanning, Information Audit, Project Management, and Knowledge Management. Originally from Tiptur, Karnataka, India, Kanti earned his PhD in Information Science from the University of Southern California in 1973 and began his career at the Library of Congress. He soon shifted to what would be a long and storied career at the World Bank's headquarters in D.C. After retiring from the World Bank in 1999, Kanti started his second career in academia as the Director and Senior Professor at the Center for Knowledge Management at Dominican University in Illinois. In addition to the INFO college, Kanti was a visiting professor at several universities in India. Over the course of his academic career, Kanti published numerous books and articles on knowledge management and information science. He was greatly admired and loved by his students and colleagues.
---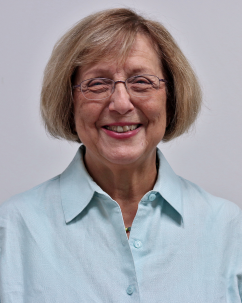 Diane Ledbetter Barlow (1941–2018)
Former Associate Dean
Diane Barlow was a monumental figure in the history of the University of Maryland (UMD) College of Information Studies (INFO). Diane was a part of the INFO community almost continually from 1975 through 2017 as a student, faculty, staff, dean, and mentor. Diane's dedication to the field of information science led her directly into a leadership position at INFO in 1990 as the Director of Student Services, where for five years she adeptly led teams and brought advancement to the college. From 1995 through 2016, she then served as Assistant Dean, Associate Dean, and Special Assistant to the Dean consecutively, retiring in 2016. Throughout these roles, Diane continued her championship of growth and advancement for the college, which directly shaped what INFO has become today – a top ten ranked information science college and nationally recognized public research institution. Learn More

---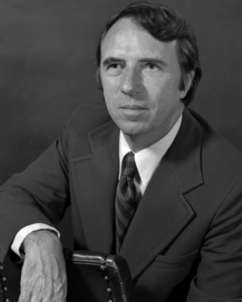 Frank G. Burke (1927–2015)
Professor Emeritus
Frank Burke joined the staff of the National Archives in 1967 as an information retrieval specialist, after holding previous positions at the University of Chicago library and the Manuscript Division of the Library of Congress. He was one of the first National Archives employees to advocate the development of computer software for storage of archival information.He subsequently taught at the University of Maryland (UMD) College of Information Studies (INFO), served as Acting Archivist of the United States from 1985-87, and served as president of the Society of American Archivists for 1991–92. Upon Frank Burke's passing, INFO alumnus David McCartney M.A. '98, MLS '98 and his husband, James Petersen, established the Dr. Frank G. Burke Endowed Graduate Research Award to honor Burke's life. The award supports students conducting research in the field of information science associated with archives or digitization of archival materials. Learn More

Please note that this is a page created in honor of INFO faculty and staff members who have passed. We will continue to add to this page as we are able to work through historical records. If you would like to suggest an addition to this page, please email ischoolcomm@umd.edu.