Corporate Partners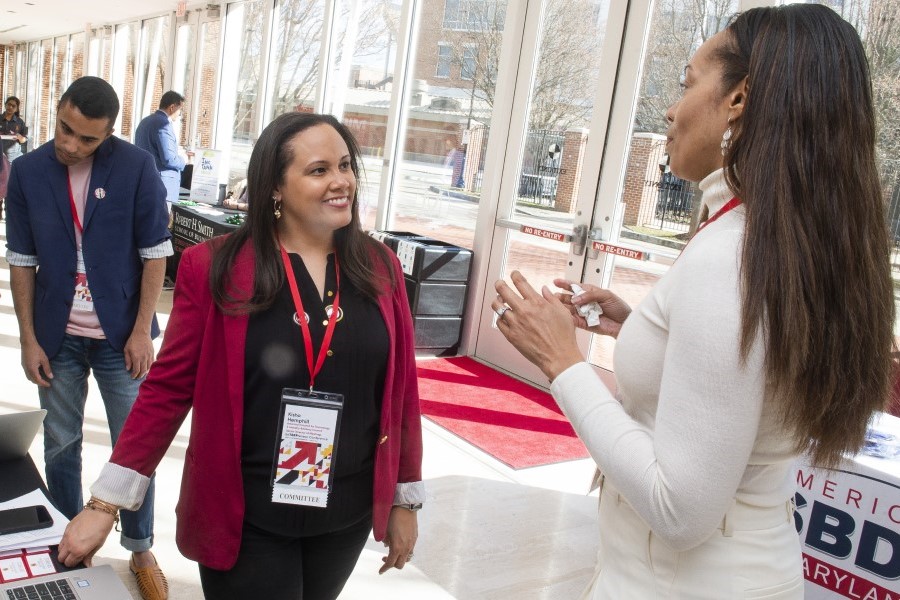 Employers, organizations, and corporations who partner with INFO through the INFO Corporate Partnership Program receive a unique opportunity to connect with the college's students and alumni through capstone projects, events, and our Careers Listserv. Our graduates are highly sought after for internships and jobs due to the unique education they receive combining theory, practical skills, and a changemaking mentality. They have gone on to revamp the New York Times UX, lead the American Library Association, run social media for the United Nations, and tackle the information infrastructure of Chicago.
The INFO Corporate Partnership Program goes beyond just creating a pipeline between employers and students for hire—it establishes an impactful relationship between Corporate Partners and the college's students, faculty, and leadership. Together, we partner in shaping the future of the information science industry.
INFO Corporate Partners will meet with the Director of External Relations to develop engagement plans designed to address the partner's objectives. Engagement plans include meeting regularly with the Dean and participating in our intellectual community, influencing curricula, recruiting our students, and other investments furthering INFO's academic programs and research initiatives.
If you are interested in becoming a Corporate Partner, please contact David Loshin, INFO Lead for Careers & External Relations, at dloshin@umd.edu.
Corporate Partnership Levels
Package Includes
Silver ($10,000)
Gold ($20,000)
Platinum ($25,000)
Recruitment
Early invitation to and complementary registration for Career & Internship Fairs
●
●
●
Host information/recruiting/networking event(s) & preference in selecting dates for event(s)
1
2
2
Job postings distributed individually to INFO employment listserv
●
●
●
Event marketing (INFO careers website, email distribution, social media, and calendars)
●
●
●
INFO resume book (once per semester)
●
●
●
Opportunity to host a Fireside Chat
●
Ability to host a custom data challenge
●
Host a Tech Talk/Workshop(s)
1
2
Branding
Recognition in all Corporate Partner publications and on INFO websites with links to your organization's site
●
●
Inclusion in the Corporate Partners exhibit in the INFO Commons
●
●
●
Link to organization's profile included in student event announcement
●
●
●
Social media – post photos/tweets from company's events
●
●
●
Logo on Corporate Champions wall
●
●
●
Logo on INFO website and other school-wide e-publications
●
●
●
Participate in INFO College panel discussion events
●
●
●
Recognition in weekly INFO newsletter
●
●
●
Engagement
Opportunities to sponsor special INFO events
●
●
Annual Corporate Champions networking event with INFO Dean and leadership
●
●
Participate as a client in capstone experiential learning projects
1
2
2
Invitations for in-class and student organization speaking engagements
●
●
Individual recognition and engagement opportunities related to center and program sponsorship, as well as experiential consulting projects
●
Premier sponsorship of Information Challenge
●
Research
Assistance in accessing the INFO research programs and faculty for possible joint endeavors
●
●
Opportunity to visit a classroom (subject to approval and availability)
●
●
Ability to direct portion of sponsorship amount to specific INFO funding opportunities and engagements
●
View screen reader accessible version.