Master of Information Management (MIM)
Become a leader in the use of information and technology in any organization
MASTER OF INFORMATION MANAGEMENT @ THE UMD ISCHOOL
#19 in USA
UMD as a Public Research Institution
#7 IN USA
UMD as a University for Entrepreneurship
#8 IN USA
UMD iSchool as an Information Studies College
1st in the USA
As the 1st MIM Degree in the USA, We Continue to Lead in Innovation
The Master of Information Management (MIM) degree prepares students to become strategic leaders in the use of information and technology in any organization. Students develop expertise in data analytics, data visualization, information technology development and deployment, information strategy and governance, and cybersecurity and cyber-threat intelligence.
MIM students can choose to tailor their course load to focus areas, developing expert level skills within specific career paths:
Through a multidisciplinary curriculum that draws from management, computer science, information systems, and information science, this degree program addresses the growing and unique need for information professionals who understand complex social and organizational issues.
This innovative curriculum blends theory, practical skills, and hands-on learning with industry professionals, preparing our graduates to apply their skills directly and immediately in their careers. Our students work on projects with the UMD iSchool's 400+ top industry partners and have opportunities for hands-on learning at the college's world-renowned research centers and labs.
EXPLORE
Would you like to learn more and connect with our program team?
Request More Info
STUDENT SERVICES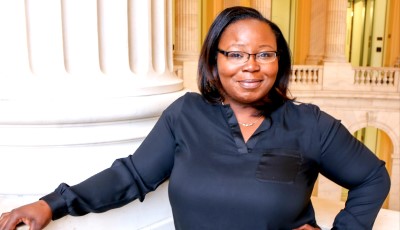 Meet Aderonke Adeniji, Director for Information Assurance, U.S. House of Representative
"Cybersecurity is much more than sitting behind a keyboard to stop hackers," says Aderonke Adeniji, MIM Alumna and Director for Information Assurance, Office of Cybersecurity for the U.S. House of Representatives. MIM human-centered cybersecurity skills and perspectives helped to prepare Aderonke for her role directing risk management and security audit and compliance efforts across the house.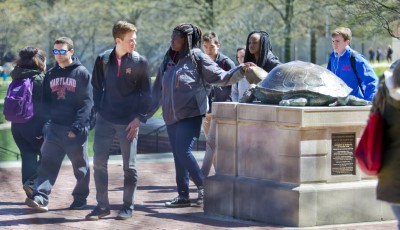 The UMD iSchool, with a history of activism and a continued mission to support social good, is a supportive and diverse community of 100 faculty and staff members and 2100+ students. Our students come to us from 52 countries with 31% from underrepresented groups and 42% female.
The Master of Information Management (MIM) is a STEM OPT certified program.
MIM courses are offered as a combination of in-person and online. However, if there are social distancing restrictions, all courses will be offered in appropriate spaces or online.