Directory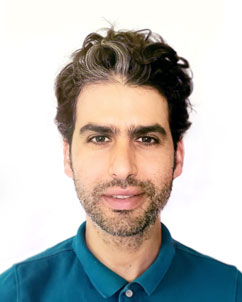 Accepting PhD Students
This faculty member is NOT currently accepting Ph.D. students
Ido Sivan-Sevilla
Assistant Professor
sevilla@umd.edu
301-405-3600
4110B Hornbake Library
https://idonibrasco.github.io/
[For an updated account on Ido's work please check his homepage via the link above]
Dr. Sivan-Sevilla is a comparative social scientist & technologist who measures and theorizes about the way our information society is governed. He investigates digital risk governance over a broad range of cybersecurity, privacy, discrimination, and manipulation problems, looking at governance structures set by private industries, elected officials, and bureaucrats, across sectors and political systems. Methodologically, Ido utilizes his technological background to empirically investigate industries (e.g. AdTech) and threat actors (e.g. hackers & trackers), shedding light on bottom-up governance arrangements. He complements such understanding with text analysis, interviews, and surveys to uncover and explain the operation of top-down policy regimes in this space, by private and public actors (e.g. cyber insurers, certifiers, policymakers, and regulators).
His work has been published or presented in The Journal of Public Policy, Journal of Risk Research, Policy & Internet, Georgetown Journal of International Affairs, NATO's International Conference on Cyber Conflict (CyCon), and FTC's Privacy Conference, among other venues.
Background
Ido has a vast background in network and information security, including leading technical cybersecurity positions in the private sector, Israel's Prime Minister's Office, and the Israeli Air-Force [captain]. He was previously a postdoctoral fellow at Cornell Tech's Digital Life Initiative (DLI), completed his Ph.D. in Public Policy & Governance from the Hebrew University of Jerusalem, and was a Fulbright Scholar doing his MA in Public Affairs from the University of Minnesota. He completed his B.A. with honors in Computer Science at the Technion – Israel's Institute of Technology.
Prospective Students
Interested in coming and studying with Ido how core values and goals are governed in our digital world? Why policymakers sub-optimally design and enforce policy outcomes for digital technologies? What can be done to address the way profit-based actors (platforms, insurers, and more) design private-interest governance arrangements that undermine our data and democratic rights? Feel free to reach out.
Associated Research Centers
Research & Focus Areas
Accepting PhD Students
This faculty member is NOT currently accepting Ph.D. students