Students can now graduate with a B.S. in Information Science and a M.S. in Library and Information Science in just five years.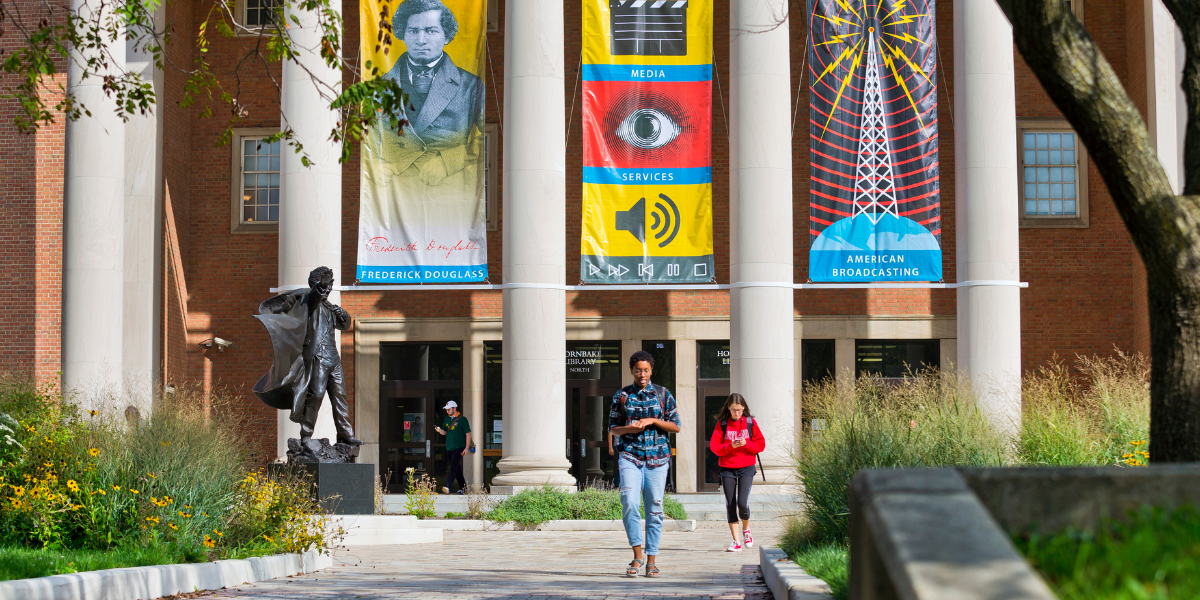 the_post_thumbnail_caption(); ?>
​
The College of Information Studies is launching a series of combined Bachelor's/Master's degree programs designed to benefit incoming freshmen and sophomores. The first program launched this semester allows students to earn a Bachelor's of Science in Information Science (BSIS) and a Master's of Library and Information Science (MLIS) in a total of five years. This is the first among other combined degree programs that the College plans to roll out.
While the graduate curriculum for the Combined Bachelor's/Master's Program will be largely unchanged, it will instead help to meet the Upper-Level Major Elective component for the BSIS degree, UMD's fastest growing degree program developed to address the increasing need for information professionals.
Ady Weng, a current undergraduate student studying information science and government and politics, is the first to be admitted into the newly launched combined BSIS/MLIS degree program. Ady decided to pursue their combined degree at the College of Information Studies for its "combination of technological 'hard' skills and more human-centered 'soft skills' necessary for success in the modern day" and the College's emphasis on education by way of hands-on research with industry partnerships. Ady also applauds the College's commitment to creating information equity, and its humanistic focus on the legalities and ethics of information science.
"As the iSchool teaches large-scale data curation and analysis, it also equally emphasizes the ethics of such practices – an area of study that has become especially important as our data collection technologies have become more powerful," Ady said.
Ady is particularly interested in the Archives and Digital Curation, Diversity and Inclusion, and Youth Experience cognate areas within the MLIS program, which they believe will help in conducting interdisciplinary information organization with social awareness to create a more equitable information society for all. Additionally, Ady is interested in the Data Science and Digital Curation cognate areas offered through the BSIS program, which they say will provide a "mixture of technological know-how and practical policy concerns," critical to their government and politics studies.
In addition to pursuing their combined BSIS/MLIS degree, Ady provides online tutoring to K-12 students. They are also working on a research project concerning the unique perspectives of Chinatowns during major historical events as part of their Honors Humanities curriculum.
Upon graduation, Ady plans to pursue a career as a full-time professor. They believe the Combined Bachelor's/Master's program will provide the necessary skills to conduct novel research and "insight into the information needs of different demographics and age groups, which will be paramount in ensuring effective instruction for everyone."
"Each class devotes time to discussing how diverse populations may be affected by different information needs or considerations," said Ady. "iSchool undergraduate courses encourage their students to address inequities in the availability and utilization of information, and I strongly believe that its Master's programs will continue to do the same."
The BSIS/MLIS is just the first of the College's combined Bachelors/Masters offerings. The BSIS and Master of Information Management (MIM) combined program will launch in Fall 2022, with others soon to follow.
To learn more about the College of Information Studies' Combined Bachelor's/Master's program or schedule a meeting with an iSchool Undergraduate Advisor, email InfoSci@umd.edu.
More formal information sessions will be held during the upcoming Fall semester, and applications will be due in November 2022. More information about the Combined Bachelor's/Master's program is set to become available on the College's website this summer.