Connecting people with technology to enhance decision making, foster collaborative learning, and create more inclusive online communities.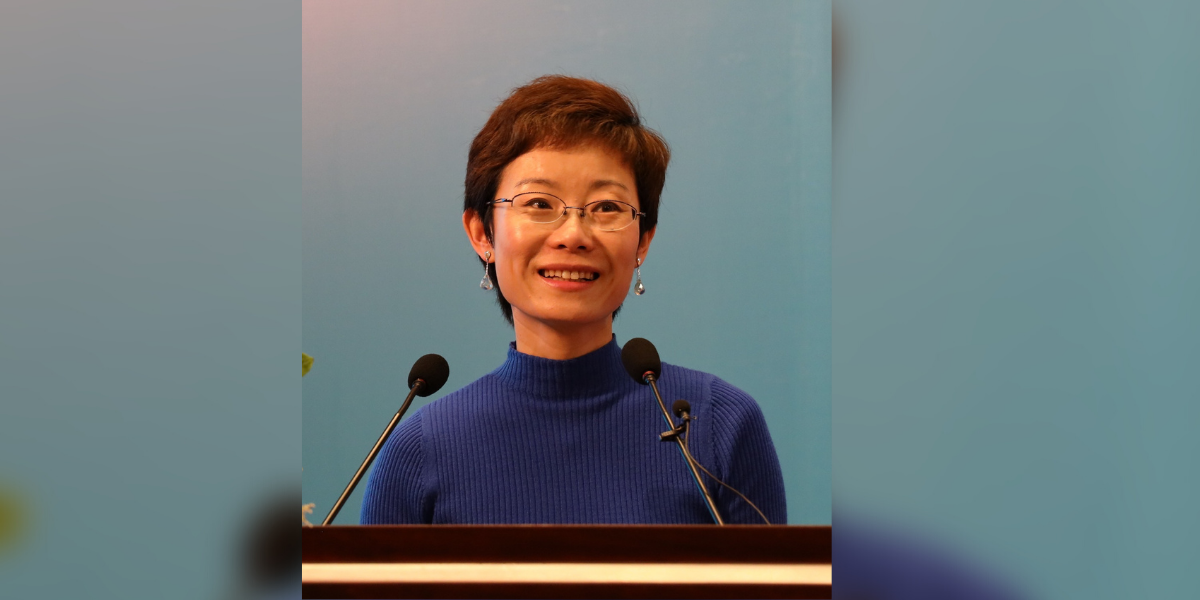 the_post_thumbnail_caption(); ?>
Fascinated by the diverse ways in which people interact with information, Pengyi Zhang, PhD, forged a career uniting people, information, and technology. After graduating from Peking University with a Bachelor of Science in Information Management and Systems, Pengyi began working as a product manager and designer for a company in Beijing which provided management information system solutions for higher education institutions. From this experience working directly with these institutions and their user base, Pengyi observed first-hand the gaps between products being built by engineers and how people use them to access and apply information to their daily tasks.
Driven by her desire to find answers that couldn't be found on a search engine result page, Pengyi came to the UMD iSchool in 2004 to earn her PhD. Having little experience and knowledge of research, Pengyi took advantage of the flexible nature of the iSchool's curriculum which allowed her to explore psychology, linguistics, computer science, journalism and communication, as well as earn a Master's of Library Science (MLS) degree as part of the PhD requirements, giving her a broad research horizon through an interdisciplinary perspective.
During her time in the PhD program, Pengyi worked with several faculty members, including her advisor and long-term collaborator, Dr. Dagobert Soergel, whose impact spanned beyond academia. Pengyi also attributes her success in academia to Dr. Doug Oard, who supervised her research in the Global Autonomous Language Exploitation (GALE) project and inspired her to pursue a career at a research university, and Dr. Jenny Preece who shared an unforgettable anecdote during one of her doctoral seminars – "science is a social process."
Pengyi is now working on a project to study the influence of information behavior on collaborative "sensemaking" and on the forming of group cognition in online knowledge communities and groups. Funded by the National Science Foundation of China, this is a continuing line of research that originated from her PhD dissertation which investigated the process, conceptual changes, and cognitive mechanisms used by individuals seeking information and practicing "sensemaking," known as the process of understanding a problem or task so that more informed action can be taken. Moving to collaborative settings, Pengyi was awarded the OCLC/ALISE Library & Information Science Research Grant to study collaborative sensemaking in online knowledge groups in 2016. Through this on-going project, she hopes to understand how people collectively search for information and use it for decision-making in various contexts such as collaborative learning and work, emergency response, and building online communities.
"The roles of library and information science will be more significant in the era of big data and AI. There are so many aspects of information and technology that are overlooked in technology-driven areas including computer science. There is an increasing need for solutions to the organization, management, and use of data and information not limited to the context of libraries and archives."
As a current associate professor at Peking University located in Beijing, China, her research continues to focus on the organization of information and knowledge, information seeking and sensemaking, and user-centered design and evaluation. She is particularly interested in how people in knowledge environments – the social practices, technological or physical spaces intended to facilitate collaboration, decision-making, inference or discovery – seek and use information for complex tasks, both individually and collaboratively. She also received several teaching awards, including the "Ten Outstanding Teachers Award" in 2019 from Peking University, and represented Peking University at the 2019 iConference held by UMD iSchool where she had the opportunity to learn about the expansion of programs and growth of the College and discuss future collaborations between Peking University and UMD.
"There are so many possibilities to make an impact in this field. I love the fact that the information field is constantly changing with new technologies and problems, while having a humanistic root to care about people and culture."
Looking to discover answers to your most pressing information questions? Visit the iSchool's PhD Homepage to learn more about the program and 50+ research interest areas, or email ischoolphd@umd.edu.