Universities are increasingly turning to TikTok and other social platforms to help enhance curriculum and prepare students for this $62B industry.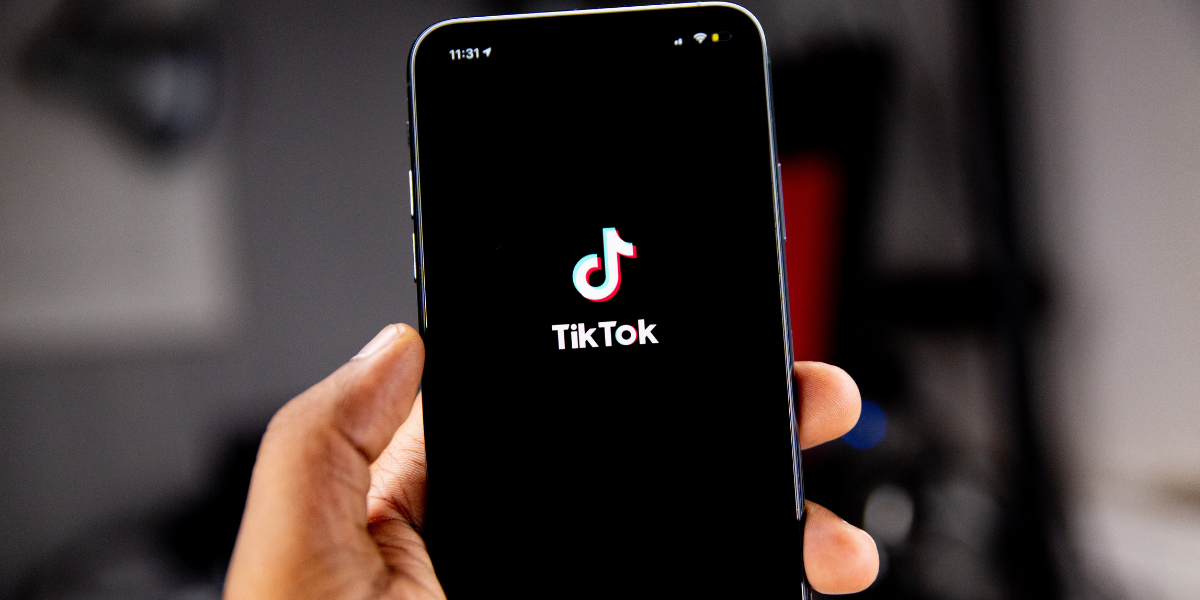 Photo by Solen Feyissa on Unsplash
the_post_thumbnail_caption(); ?>
As a major disruptive force to the streaming and social landscape, TikTok is constantly evolving its platform to adjust to its sudden growth as a result of the initial COVID-19 pandemic surgence in early 2020. Global download rates for TikTok have skyrocketed, placing it at the #1 spot ahead of WhatsApp, Instagram, and Facebook Messenger which had claimed the top rank in 2019.
With more users than ever, TikTok has become the place for facilitating and promoting engagement across hundreds of communities, topics, and niches. #CommunityToks are one of the ways users have molded the platform to tailor experiences to their target audiences by creating specific hashtags that label a particular interest area that users can search for, like #selfcare, #traveltok, and #gamingtok, or by demographic, such as #lgbtq, #blacktiktok, and #over40.
TikTokers have found several unique ways to share content, such as the showing the real-time effects of terminal illness, tours of luxury real estate properties, and documenting historical cemeteries, and, for better or for worse, show off creative, trendsetting prowess, such as the viral SeaShanty and Devious Licks trends.
An emerging use case for TikTok has been how it can weave its way into academia and the ways students can learn how to be effective social media producers through their coursework.
Professor Jen Golbeck, Professor at the University of Maryland (UMD) College of Information Studies (iSchool), is doing just that with her undergraduate students.
In her Becoming a Social Media Influencer course offered during the summer 2020 and 2021 semesters, students learned how to produce better content for social media, with several students focusing specifically on creating content for TikTok. These students learned the general guidelines for producing good quality content, such as composition, timing, and creating a memorable punchline or hook, as well as tips and tricks for how to work TikTok's algorithm in their favor, like adding trending sounds and hashtags to their videos, or by duetting and stitching viral creators' videos.
"If you know how to make good content, and you understand how the algorithms work, it's very easy to jumpstart yourself into a big audience, which is really the challenge on lots of other platforms. Then the challenge becomes, 'how do you keep that up? How do you keep producing content and stuff that's going to engage people?'"
TikTok's unique algorithm is heavily tailored to the "For You" page, an endless stream of content that might appear random at first glance, but will eventually mold to fit its users' interests based on how they're engaging with that content, whether through commenting, rewatching a video, or by stitching or duetting which allows users to respond or react to the original TikTok via their own video. The TikTok algorithm also aids in faster audience growth for content creators compared to the time it takes to grow a following on other social media platforms like Facebook and Instagram, because of the nature of the "For You" page pushing relevant content with minimal failures by the algorithm.
Golbeck is a prominent content creator whose family of golden retrievers has helped amass over 700,000 followers across all of her social media channels. She also runs a personal TikTok account discussing artificial intelligence, privacy, and even social media tips, which she shares with her students at the beginning of class as an introduction for the topics being covered that day. These TikToks serve as 60-second anecdotes that provide a high-level summary of complex ideas and concepts, a practice that might usually take several minutes to accomplish.
"I think it's great for this kind of casual introduction, or a way to explore specific hit points of issues that we care about. I always find that getting people to understand the gist of what you're doing that week is the most important first step. A lot of times it gets overlooked because obviously we care about details as scholars, but it's a thing that I know, even as an undergrad, there'd be times where I'm sitting there for three hours in a class and I don't figure out like even what the gist of it is until halfway through."
While TikTok can introduce this kind of informal education, the potential for being led down a rabbit hole of misinformation remains one of TikTok's more menacing system flaws. One example of this is the rise in videos posted by TikTok creators who essentially provide viewers the ability to self-diagnose certain cognitive disabilities or even trauma-related disorders based on a series of questions or 'put-a-finger-down'-style statements that the viewers can self-determine to be true or false. These videos often go viral despite a lack of any academic merit or scientific evidence to back-up the diagnoses during the video.
"You can have these sort of swirling pools of them on TikTok that pull you in, but you don't get any voice from outside. It's very hard for those voices to break in, because it's not content that's especially liked by that community – if someone comes in and tells you all these videos you've been watching for the last two months are totally wrong, you're not going to engage with that and so it doesn't get seen."
In a study published by Golbeck titled, Improving Emotional Well-Being on Social Media with Collaborative Filtering, people were found to come to social media with the specific goal of improving their well-being, and that personalization systems, much like TikTok's algorithm, can effectively recommend social media content that improves well-being. This can be seen by the number of people who lost their jobs and/or were forced to reduce their human contact as a result of the COVID-19 pandemic. These individuals then scrambled to 'find themselves' and their identity, turning to TikTok and other forms of social media to cope with their circumstances and attempt to rebuild a community.
To alleviate the spread of misinformation, users can delete comments published on their videos, or even duet/stitch a video in order to debunk their claims. However, the reverse of this is also true in that those spreading misinformation can take the same actions with their content. TikTok users also have the option to turn off the ability for others to stitch or duet their videos. Creators are then left with this misinformation floating around for others to stumble upon and are forced to manually remove misleading information or derogatory content published on their TikTok videos and channel page, which can be time-consuming if a single video receives hundreds of comments or duets.
Creators and viewers alike do have the ability to report videos and submit appeals to remove derogatory or traumatizing content that violates TikTok's Community Guidelines, but according to TikTok's Q2 report less than 1% of videos uploaded on TikTok during this quarter were removed for violating our Community Guidelines or Terms of Service, typically related to extreme violations. This still leaves billions of videos left on TikTok that could spread harmful misinformation or promote egregious behavior, but might not be reported by users or aren't immediately removed by TikTok's automation systems during the upload process.
"If I were to take a video that I see is incorrect, and then do a stitch with it to correct it, my audience will see that and the people who care about my correction will see that, but the people who are seeing the misinformation in the first place won't necessarily it can't get pushed there. It is a much harder platform to do that kind of fact-checking."
While these obstacles remain prevalent, TikTok is quickly becoming a popular tool for educating and introducing new topics and ideas that people might not have considered or interested in pursuing.
"The kinds of connections that I've been able to make [with] other communities and perspectives on TikTok from really smart people with really insightful things to say has been amazing. So, you know, from an education perspective, it's a great way to introduce new ideas or concepts or stories to an audience that wouldn't necessarily run into them."
The UMD iSchool is a nationally-ranked institution preparing the next generation of information and library science professionals equipped with the skills to address the most pressing information, data, and sociotechnical challenges of our time. To learn more, visit ischool.umd.edu.