With strengths in library and archives innovation, digital curation, criminal justice data science, socio-technical aspects of cybersecurity and privacy, and mis/information in social networks.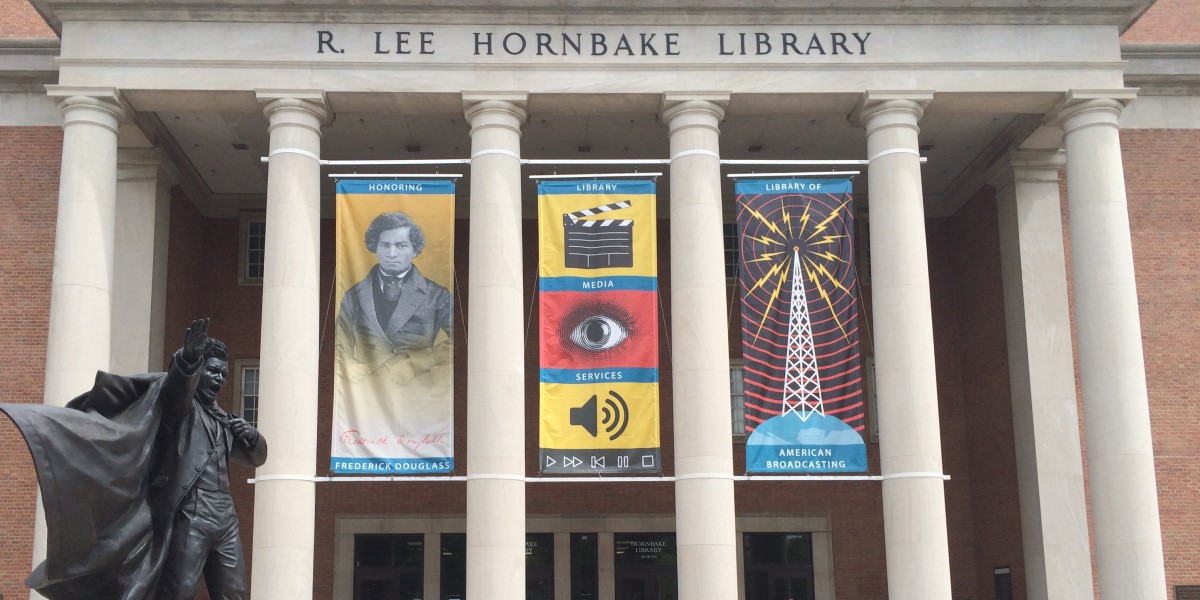 the_post_thumbnail_caption(); ?>
College Park, MD, August 26, 2020 – The University of Maryland College of Information Studies (UMD iSchool) announced today that seven new faculty members will join the college this academic year. Together, they bring strengths in library innovation, archival science and policy, digital curation, criminal justice data science, socio-technical aspects of cybersecurity and privacy, and mis/information in social networks.
Alongside existing faculty and researchers at the UMD iSchool, they will tackle some of today's greatest information challenges, such as leveraging libraries and archives to bring essential information to individuals, developing culturally sensitive practices in the preservation and sharing of heritage collections, creating reform through information in criminal justice systems, building policy paths for better privacy and cybersecurity accountability, and better understanding the impact of mis/information shared through social media on individuals' decision making.
Keith Marzullo, dean of the UMD iSchool, says that in addition to the timely expertise that the new faculty bring to the college (complimenting current strengths), he is "delighted with the additional knowledge and experiences that the new faculty members will be able to impart to our undergraduate and graduate students, enhancing their education and research in a variety of areas of information science."
The UMD iSchool looks forward to continued excellence and growth with the addition of this new faculty group. Meet the new faculty members: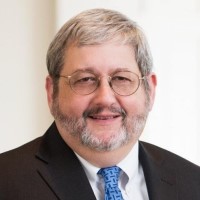 Jason R. Baron
Joined the UMD iSchool in August 2020 as professor of the practice in archival science and policy (jrbaron@umd.edu)
We are in an era of transformational change in the way records and archives are preserved and accessed, primarily due to an exponentially growing amount of electronically stored information. Since the 1990s, Mr. Baron has played a principal role, both as a trial lawyer and policymaker, in ensuring that hundreds of millions of White House email records, as well as electronic records throughout the government, are preserved as part of the Nation's history. His research focuses on the intersection of law, archives, and information retrieval, such as evaluating how AI methods can improve how lawyers search for electronic evidence. He previously has taught on multiple occasions as an adjunct lecturer at the iSchool.  Among his many publications, he served as lead editor on the book Perspectives on Predictive Coding and Other Advanced Search Methods for the Legal Practitioner (2016). Mr. Baron is a recipient of the international Emmett Leahy Award for achievements in the field of information and records management, the Justice Tom C. Clark Outstanding Government Lawyer Award from the Federal Bar Association, and was named by The American Lawyer in 2013 as an e-discovery trailblazer in its issue on "The Top 50 Big Law Innovators of the Last 50 Years."
J.D., Boston University School of Law
Previously: Of Counsel, Faegre Drinker LLP; Director of Litigation, National Archives and Records Administration; Trial Attorney and Senior Counsel, Department of Justice, Civil Division
Zubin Jelveh, Ph.D.
Joining the UMD iSchool and UMD College of Behavioral & Social Sciences Department of Criminology and Criminal Justice in January 2021 as an assistant professor in data science and criminal justice (zjelveh@umd.edu)
The criminal justice system in the U.S. has perhaps never been under as much scrutiny as now, with strong calls for reform. Dr. Jelveh, an expert in data science for public policy, record linkage, and the science of science, is currently a research director at Crime Lab New York – a University of Chicago research institute that partners with civic and community leaders to design, test, and scale promising programs and policies to reduce violence and the harms associated with the criminal justice system. Dr. Jelveh's research connects techniques from machine learning to problems in the social sciences. He is currently developing and evaluating the impact of prediction models in the areas of domestic violence and gun violence with the objective of improving outcomes. He is also developing record linkage algorithms that are tailored for the unique features of criminal justice data. Dr. Jelveh additionally studies how science gets made, specifically the incentives that drive how research is presented. Prior to entering the data science field, Dr. Jelveh was a journalist covering economics for outlets like The New York Times, Condé Nast Portfolio, and The New Republic.
Ph.D., Computer Science, NYU Tandon School of Engineering
Previously: Research Director, Crime Lab New York
Diana E. Marsh, Ph.D.
Joined the UMD iSchool in August 2020 as an assistant professor in archives and digital curation (dmarsh@umd.edu)
Decolonizing practices and new technologies are revolutionizing how archives and heritage institutions provide access to their collections. Less is known about how collections are actually discovered or used by communities who want access to them. Dr. Marsh's research draws on qualitative and ethnographic methods to better understand the impacts of new movements in heritage institutions by focusing on the users of archival collections. Her current projects explore Native American and Indigenous collections access and use at the American Philosophical Society and the Smithsonian's National Anthropological Archives. More broadly, Dr. Marsh's research seeks to uncover what might drive the organizational change needed in colonial repositories to increase access to collections and provide more ethical models of stewardship. Her recent work has appeared in The American Archivist, Archival Science, Archivaria, and Archival Outlook. Her book, From Extinct Monsters to Deep Time: Conflict, Compromise, and the Making of Smithsonian's Fossil Halls, was published in 2019 with Berghahn Books.
Ph.D., Anthropology, University of British Columbia
Previously: Postdoctoral Fellow, Smithsonian Institution; Postdoctoral Fellow, American Philosophical Society; Postdoctoral Research & Teaching Fellow, University of British Columbia
Ryan O'Grady, M.S., MLIS
Joined the UMD iSchool in August 2020 as a lecturer in libraries, information science, and the future of work (rogrady1@umd.edu)
The library is one of the most trusted information institutions in the U.S. and plays an integral role in community members' access to information and opportunities around jobs, entrepreneurship, workforce skill development, and education. Mr. O'Grady's expertise lies in leveraging libraries to support individuals' entrepreneurial and career goals – playing a significant role locally and nationally in deepening the library's role in workforce development. He is currently the LATI Coordinator through the Maryland State Library and formerly served as the Deputy Director of the Enoch Pratt Free Central Library in Baltimore, providing literacy and workforce resources to the community. Mr. O'Grady also provides training to librarians across the U.S. to facilitate library-based professional development, works with the ALA on its Media Literacy Education in Libraries for Adult Audiences project, and served on a regional project for the national Urban Library Council seeking to elevate libraries as transformative institutions in workforce development. Prior to entering the library and information science field, Mr. O'Grady's interest in the combination of technology, instructional design, and media knowledge led him to roles in radio production and K-12 teaching. In recent years, Mr. O'Grady has been an active adjunct lecturer at the UMD iSchool.
M.S., Instructional Technology, Towson University; Master of Library and Information Science, University of Maryland
Previously: Deputy Director, MD State Library Resource Center; English Language Arts Teacher, Baltimore City Public Schools; Radio Produce, WBAL Radio
Ido Sivan-Sevilla, Ph.D.
Joining the UMD iSchool in January 2021 as an assistant professor in socio-technical aspects of cybersecurity and privacy (Twitter @idonibrasco)
How should society address the alarming risks from digital technologies? How can we protect sensitive information in the cyber age while preserving our natural right to privacy amid the information appetite by public and private actors? How can we create a world in which cybersecurity and privacy policy regimes actually serve the public interest? These are some of the questions pondered by Dr. Sivan-Sevilla, who has a vast background in network and information security, including leading technical cybersecurity positions in the private sector, Israel's Prime Minister's Office, and the Israeli Air-Force. Dr. Sivan-Sevilla is a public policy and governance scholar, interested in policy design and policy compliance in our data capitalist society, focusing on cybersecurity, privacy, manipulation, and discrimination problems. He examines how and why governance arrangements for digital technology risks work against the public interest. To do so, Dr. Sivan-Sevilla utilizes his technological background to empirically investigate corporations and threat actors, shedding light on bottom-up governance arrangements. He complements such understanding with text analysis, interviews, and surveys to uncover and explain top-down policy regimes across nations and economic sectors. His work has been published or presented in The Journal of Public Policy, Journal of Risk Research, Policy & Internet, Georgetown Journal of International Affairs, NATO's International Conference on Cyber Conflict (CyCon), and FTC's Privacy Con.
Ph.D., Public Policy & Governance, Hebrew University of Jerusalem
Previously: Postdoctoral Research Fellow, Cornell Tech's Digital Life Initiative (DLI); Cybersecuriy Research Fellow, Tel Aviv University Institute of National Security Studies (INSS); Legislative Assistant, US Congress Rep. Ami Bera; Cybersecurity Projects Leader, Israel's Prime Minister Office; Product Manager, NextNine; Head of Cybersecurity Operations, the Israeli Air Force [captain]
Naghmeh Momeni, Ph.D.
Joining the UMD iSchool in January 2021 as a lecturer in data science and social networks
With a broad background in studying the structure and function of social networks, Dr. Momeni focuses her current research how individuals process information to make decisions, and how these dynamics are affected by social and group structure. She is currently a postdoctoral fellow at the MIT Sloan School of Management where she looks at this issue through the lens of digital experiments. Her previous research examined the problem of inferring the structure of large-scale social networks from a small set of observations, structural inequalities in online social networks, and how network structure affects societal cooperation and coordination. Her research interests also include computational social science, particularly the effect of information technology on individual and group decision making, and evolutionary game theory. Her work has been published by Nature, Nature Human Behavior, The Journal of the Royal Society Interface, and IEEE, and has been featured in the Washington Post, New York Magazine, Science Daily, Medical Daily, Independent, Scientific American, and The Harvard Gazette.
Ph.D., Electrical Engineering, McGill University
Previously: Visiting Researcher, Harvard University
Victoria Van Hyning, Ph.D.
Joined the UMD iSchool in August 2020 as an assistant professor in library innovation (vvh@umd.edu)
Libraries and archives are acknowledged as important institutions in preserving information and stories, but more and more they are seen as public gateways to experiencing these stories and using the information for learning, advocacy, and action. Dr. Van Hyning is a champion of bringing forward historically unheard voices from across cultures, races, genders, and socioeconomic status. Currently, Dr. Van Hyning's work focuses on community engagement and outreach through cultural heritage institutions. She is particularly interested in using crowdsourcing as a methodology for engaging people directly with primary sources and helping them gain experience and literacy in deciphering the past – with a focus on lesser-known historical figures and stories, especially those of women, people of color, and religious minorities. At the UMD iSchool, Dr. Van Hyning is interested in working to bring forward the voices of another often unheard group – incarcerated students. She aims to create partnerships that will allow incarcerated students to gain information literacy and the tools and ability to advocate for themselves both inside and outside of the system. She is exploring the creation of hybrid courses that will bring UMD iSchool students on the outside together with those who are incarcerated, to learn how to advocate for, serve, and collaborate with those on the inside.
Ph.D., Early Modern English Literature, University of Sheffield; British Library co-doctoral award
Previously: Senior Innovation Specialist for Collections and Data, Library of Congress; British Academy Postdoctoral Fellow and Pembroke College Junior Research Fellow, University of Oxford; Humanities Principal Investigator, Zooniverse.org; Digital Humanities Postdoctoral Fellow, Zooniverse at University of Oxford; Assistant to the Special Collections Librarian and Archivist, Goucher College