Library and information studies, youth services, and information systems are among programming areas to earn top-five rankings.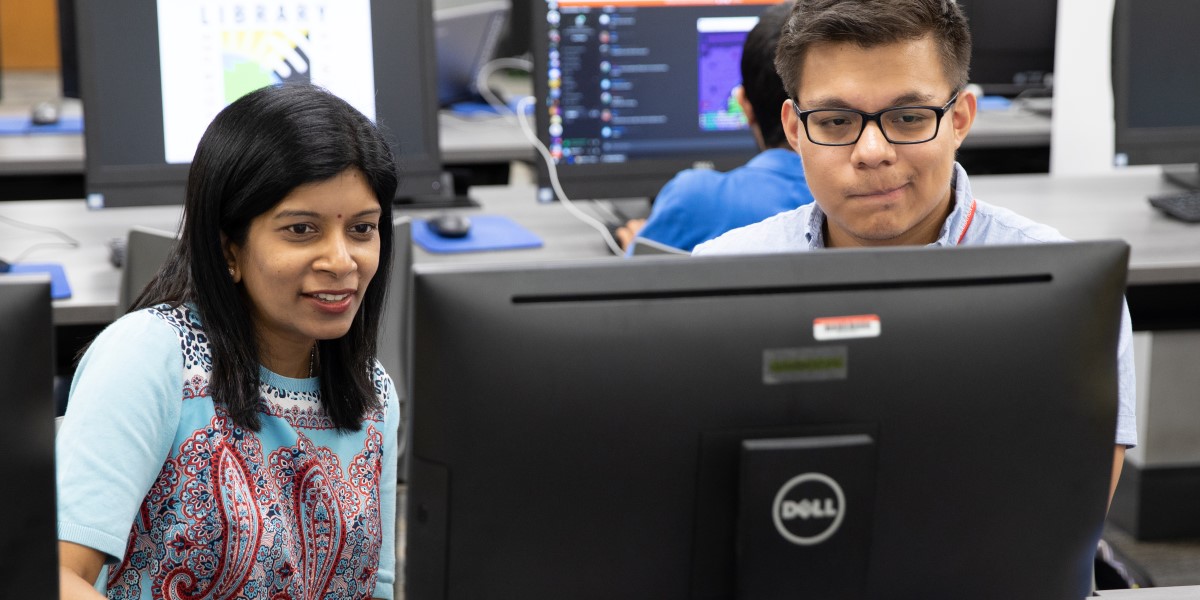 the_post_thumbnail_caption(); ?>
The Master of Library and Information Science (MLIS) Program at the University of Maryland College of Information Studies (UMD iSchool) earns the #4 spot in the recently released U.S. News & World Report's 2021 LIS college rankings. This is a jump up from the college's previous #8 ranking earned in 2017. The UMD iSchool continues to develop and advance its LIS programs with a passion for creating an inclusive environment, an unmatched practical and theoretical education, and unsurpassed hands-on learning opportunities with internationally renowned faculty and top industry partners.
Within the MLIS program, programming specific to Services for Children and Youth earns the #2 ranking in the U.S. The impact of libraries on communities, especially with youth and marginalized populations, has been at the heart of the UMD iSchool since its founding and continues to be reflected in its programs, including the MLIS Youth Experience (YX) specialization that enables students to design and implement policies, programs, and technology to support a young person's learning, development, and everyday lives. The UMD iSchool also houses KidsTeam, bringing together children ages 7-11, researchers, industry partners and technologists to co-design technologies that support children's learning and play.
"Creating an inclusive and supportive environment is important to us and we—the MLIS faculty and staff—are dedicated to helping each student find their path through this program," said the current Director of MLIS Program, Dr. Ursula Gorham. "Students from many different backgrounds find a home in our program, actively embracing the constant change that is a part of our profession and then going on to fulfilling, meaningful careers."
Since it's inception in 1965, the UMD iSchool has been an champion of diversity and inclusion—both within programs and the college, and as a focus of the work of the college. Today with over 1800 students from 37 countries, a 44% female student body, and 29% of students from underrepresented groups, the UMD iSchool believes that one of the greatest strengths of the MLIS program—and all programs—is their welcoming and encouraging environment. Students experience vibrant dialogue, diverse perspectives, and formal opportunities to celebrate, study, and explore diversity.
Annually, the MLIS program plays a significant role in the UMD Annual Conference on Inclusion and Diversity in Library and Information Science (CIDLIS), the first and longest-running event centered on equity, diversity, and inclusion in LIS fields. Leading up to the 2020 presidential election, UMD iSchool faculty organized Counted In: National Forum on Libraries, Census 2020, and New Americans, a one-day event funded by the Institute of Museum and Library Services to promote census access and participation among immigrant communities. Just announced, the UMD iSchool and American Library Association (ALA) are launching an annual lecture series, with ALA President and UMD iSchool alumnus Julius C. Jefferson Jr. speaking at the 5/6/2021 inaugural event.
UMD iSCHOOL MLIS PROGRAM
Learn more & Apply 
The U.S News & World Report rankings are based solely on the results of a fall 2020 and early 2021 survey sent to each program's dean, director and a senior faculty member of 55 master's degree programs in library and information studies in the U.S. accredited by the American Library Association (ALA). Explore more UMD iSchool rankings and awards.