Papers, events, and projects that highlight the Black community.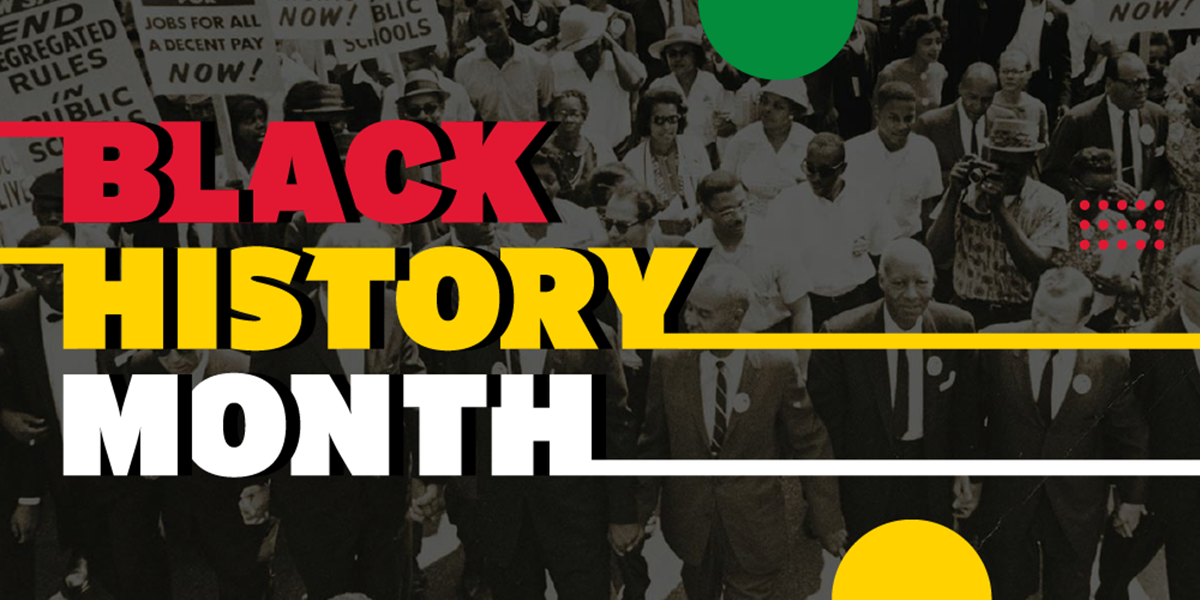 the_post_thumbnail_caption(); ?>
In honor of Black History Month, we're pleased to share a sampling of the work and events of INFO College Faculty over the 2022-2023 academic year that support Black individuals and communities.
iSchool Professor Co-Edits New Book Commemorating BCALA 50th Anniversary
October 27, 2022 | Hayleigh Moore
"The Black Librarian in America" details Black librarians' contributions, capacities, and intersectional identities.
(Video) Dean's Lecture Series: Taking on Big Tech – New Paradigms for New Possibilities
October 7, 2022 | Emily Davidson
Dr. Safyia Noble discusses her new book and the influence of prejudice on technology.
(Video) Digitizing Artifacts from the Black Lives Matter Memorial Fence
September 23, 2022 | Emily Davidson
A virtual panel discussion highlights the archival of protest art.
Douglas Day: The Frederick Douglass Project
Mary Ann Shadd Cary Transcribe-a-Thon
Wednesday, February 14, 2023 from 12-3 PM
Data everyday as community-driven science: Athletes' critical data literacy practices in collegiate sports contexts
Tamara L. Clegg, Keaunna Cleveland, Erianne Weight, Daniel Greene, and Niklas Elmqvist
December 27, 2022
Researchers investigate the community-driven science happening organically in elite athletics as a means of engaging a community of learners—collegiate athletes, many of whom come from underrepresented groups—in STEM.
African American Soldiers: Visualizing Their Role During World War I
Alexis Hill and Richard MarcianoJanuary 28, 2023
Researchers develop an interactive visualization interface to highlight the role African American soldiers played during World War I through photographs.
Measuring the Impact of Urban Renewal
Richard Marciano, Rosemary Grant, Alexis Hill, Phillip Nicholas, Noah Scheer, Alan Wierdak, Mark Conrad, Kari Fénelon, Arthur "Ray" McCoy, Priscilla Robinson, and Myeong Lee
June 18, 2022
Computational Archival Science (CAS) supports the Racial Reparations Commission work in Asheville, NC.
An AI-Assisted Framework for Rapid Conversion of Descriptive Photo Metadata into Linked Data
Jennifer Proctor and Richad Marciano
January 14, 2022
A partnership with the Spelman College Archives Photograph Collection where a Computational Archival Science (CAS) framework is designed and tested to link people, places, and events depicted in historical African American photography collections.
Testbed for the Redlining Archives of California's Exclusionary Spaces (T-RACES)
Richard Marciano, David Goldberg, and Chien-Yi Hou
May 14, 2022
Researchers map racial discrimination in housing using NARA collections
Using Transfer Learning to Improve Text Extraction of Runaway Slave Ads
Aravind Inbasekaran, Rajesh Kumar Gnanasekaran, and Richard Marciano
January 14, 2022
Computational Archival Science (CAS) treats the Maryland State Archives Legacy of Slavery collections
A Data-Driven Approach to Reparative Description at the University of Chicago
Ashley Gosselar, as part of the 2022 DCIP Certificate with Mark Conrad and Richard Marciano
December 19, 2022
Researchers use computational methodologies and data analytics to automate reparative description of archival finding aids.
Exploring AI and ML to Analyze Chattel Slavery Advertisements in the State of Maryland between 1824 and 1864
Rajesh Kumar Gnanasekaran, Christopher Haley, and Richard Marciano
May 31, 2023
A partnership with the Maryland State Archives to computationally explore the nature of the trading of enslaved people. Paper accepted as a book chapter in Artificial Intelligence for Cultural Heritage Organisations.
Building a Digital Asset Management System to Preserve and Better Access the Current and Future Assets of the Mary McLeod Bethune Council House National Historic Site
Richard Marciano, Greg Jansen, Lyneise Williams, and Mark Conrad
March 31, 2022
Researchers partner with the National Park Service. The archival holdings of the site represent the institutional holdings of the National Council for Negro Women and their efforts to create a National Archive for Black Women's History.