Read about one student's inspirational story and how Giving Day is helped her pursue a degree in information science.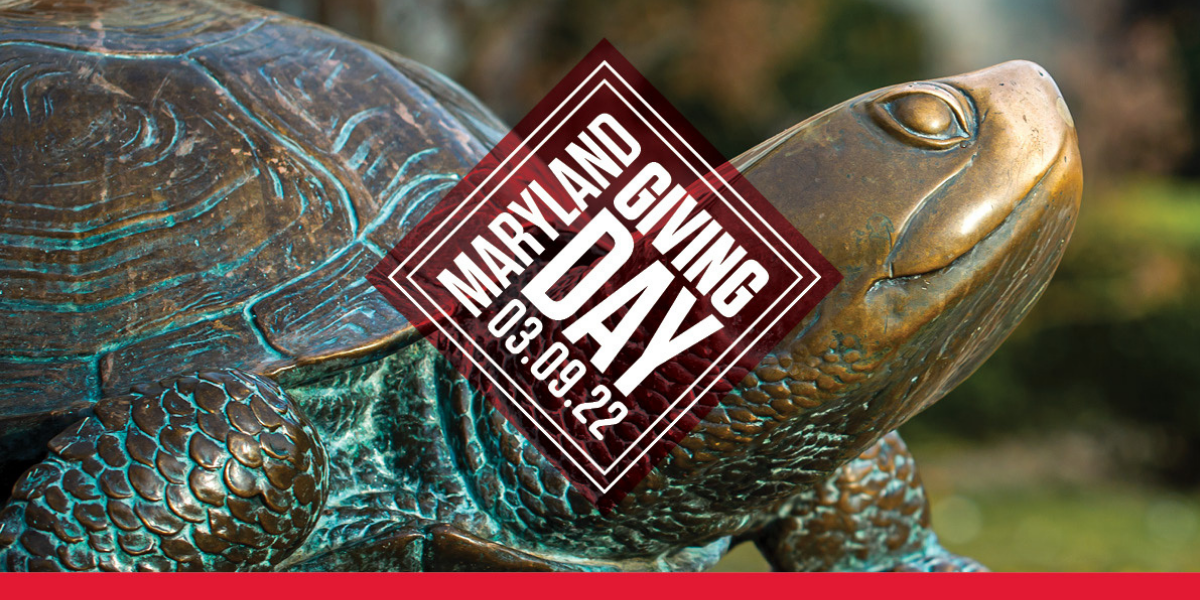 the_post_thumbnail_caption(); ?>
Giving Day (March 9, 2022) is an annual tradition that rallies students, faculty, staff, parents, friends and alumni in support of several University initiatives and programs. The College of Information Studies' has created several funding streams that advance the College's strategic initiatives, respond to the needs of our students, and create new services and research opportunities for our community.
The iSchool Excellence Fund is one of the most impactful ways donors are able to enhance students' experiences and empower students in need to pursue careers in information science. This fund helps provide scholarships to students across disciplines who have demonstrated excellence in their work and studies.
Shiqiong Lu, an undergraduate student in the College of Information Studies, is one of many whose life has been directly impacted by scholarship funds raised on Giving Day. She was awarded the Turner Family Optimal Solutions Endowed Scholarship in Fall 2021 which has helped her focus on completing her degree and provide stability for her family. Shiqiong had settled down early with her husband, who also attended UMD. While juggling her course work and extracurriculars, she was also raising her son who was only seven months old when she began her studies at UMD. Shiqiong decided to take a leap and transfer from Montgomery College to the Bachelor's of Science in Information Science (BSIS) program in 2020 to pursue her passions for data and social science.
Shiqiong grew up in a small village in China where she experienced first-hand the biases many people had towards women who wished to pursue careers in STEM fields. After transferring to UMD, Shiqiong became a Student Scholar at Nvolve Inc., a 501(c)(3)non-profit dedicated to increasing participation of young women in technology, health, and life science fields, and empowering women to overcome gender, racial, and socio economic barriers to STEM fields. As a Scholar, she has been able to take part in professional development and goal setting seminars, project management workshops, and participate in multiple internships.
During one of her Nvolve internships, Shiqiong contributed to the development, execution, and analysis of a web-survey examining the impacts of COVID-19 on under-represented minority groups and their willingness to participate in future clinical studies. This research project was later published in the Corpus Journal of Clinical Trials in September 2021. Previously, she was a Technical Project Manager where she led a team of data scientists in UX testing, customization, and documentation of a Nvolve's survey platform.
"For many students like me, English is not my primary language and there is a culture shock when you first get here. So through this organization, I can learn [necessary] professional knowledge to get an internship," said Shiqiong.
While living in China, Shiqiong also witnessed just how quickly weather patterns were changing and could "feel the impacts of climate change." She decided to enroll in courses at UMD to study climate change during which time she had the opportunity to analyze datasets about the California wildfires that have occurred in recent years. She discovered that while the frequency of these wildfires were increasing, the injury rate was decreasing overtime due to advances in technology.
Earlier this year, Shiqiong began working as a data analyst intern at Sol Systems, a leading, national solar energy firm, where she is helping to extract operational data from various solar projects to provide actionable insights for managers, summarize project performance, and identify underperformance issues.
"After taking the curriculum at UMD, I feel more confident, and I developed better self-learning skills which have been crucial to my internships," said Shiqiong. "I feel like everything has paid off."
Upon graduating in May 2022, Shiqiong hopes to land a career working as a data scientist in climate change research or healthcare.
This year, the College of Information Studies is highlighting the following priority funds that are helping shape information and technology for good:
To learn more about how you can support the College of Information Studies on Giving Day on March 9, 2022, visit givingday.umd.edu/organizations/college-of-information-studies