Dr. Gibson will also be stepping into the Associate Director role for the Info College's Information Policy & Access Center (iPAC).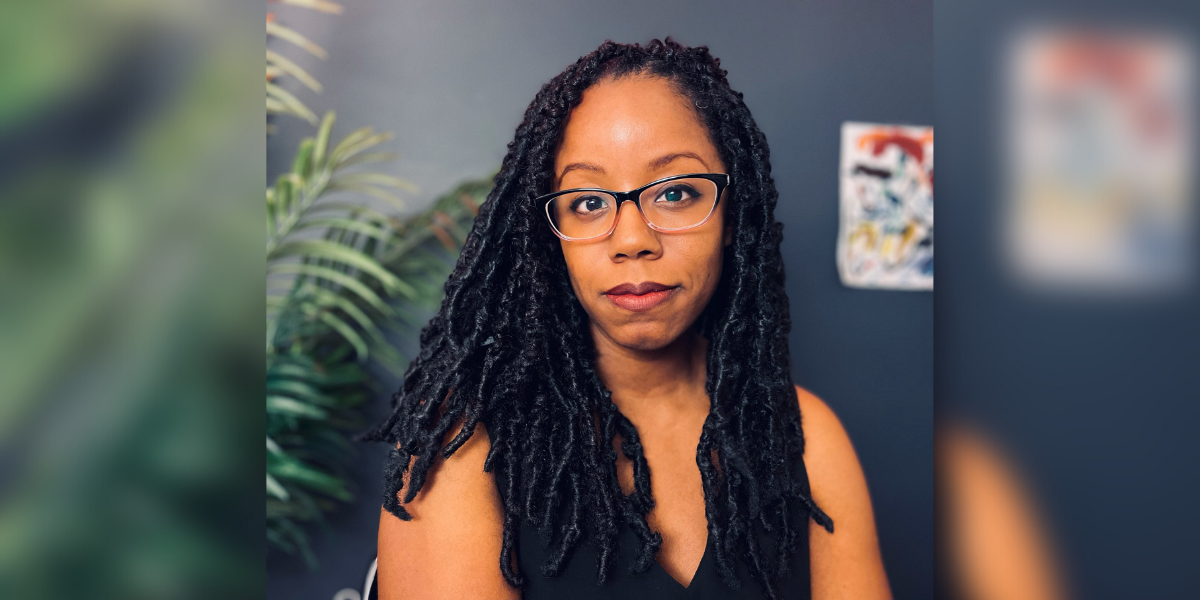 the_post_thumbnail_caption(); ?>
The University of Maryland College of Information Studies (Info College) is pleased to announce that Dr. Amelia Gibson will be joining the Info College as an associate professor beginning Fall 2022. She is coming to the college from the University of North Carolina at Chapel Hill where she is an associate professor and director of the Community Equity, Data and Information Lab (CEDI) at UNC's School of Information and Library Science.
Dr. Gibson studies information marginalization, trust, and safety online and in health and learning institutions (libraries and education), with a special focus on maternal health equity and disability justice. Her current work focuses on connections between personal assessments of danger/risk and marginalized people's use of defensive information behaviors to protect self, family, and community from institutional harm.
"We are fortunate to have Dr. Gibson join us," says Keith Marzullo, dean of the college. "She will strengthen our research in the information, data, and technology needs and usages of people, communities, and individuals who are traditionally marginalized – both with her own lab and through working with the Information Policy and Access Center (iPAC). She will also expand our connections across campus and beyond, including with the School of Nursing at UM Baltimore."
Dr. Gibson is a researcher with the Postnatal Patient Safety Learning Lab, where she does research on information needs of birthing people in clinical and community settings, patient-provider communications, trust, and safety. She is also a faculty affiliate with the Center for Information Technology and Public Life and NYU's Center for Critical Race and Digital Studies. She has received fellowships with the UNC Center for Media Law & Policy, the Parr Center for Ethics, and the Frank Porter Graham Child Development Institute, and is a graduate of the Thorp Faculty Engaged Scholars program. Additionally, Dr. Gibson is a recipient of a Laura Bush 21st Century Librarian IMLS Early Career grant from the U.S. Institute of Museum and Library Services (IMLS) to support a project titled, "Deconstructing Information Poverty: Identifying, Supporting, and Leveraging Local Expertise in Marginalized Communities."
Dr. Gibson earned a PhD in Information Studies with a Minor in Human Geography, and a Master's degree in Library and Information Studies with a focus on knowledge management, both from the Florida State University College of Information. 
Dr. Gibson says, "I'm honored to join such an amazing faculty, to work with such brilliant, dedicated students, and to step into the Associate Director role for iPAC. I've always been impressed with the way that folks at iSchool collaborate across the library, information, and data sciences on multiple levels. That goes from understanding the social science of how and when people search for and share information in their communities, to working with data and designing for information and data access, to human-computer interactions, to building supportive library spaces and programming. I am really excited to join a school and university that values this work and collaborates across these areas for the public good." 
The University of Maryland College of Information Studies is a top-ranked college in information science research and education. Located just outside Washington DC, UMD iSchool, faculty, staff, and students together are combining principles of information science with cutting-edge technology to foster access to information, improve information interfaces, and expand how information is used in an evolving world.