The $6M UMD Extension & INFO initiative focuses on expanding broadband access coupled with digital literacy training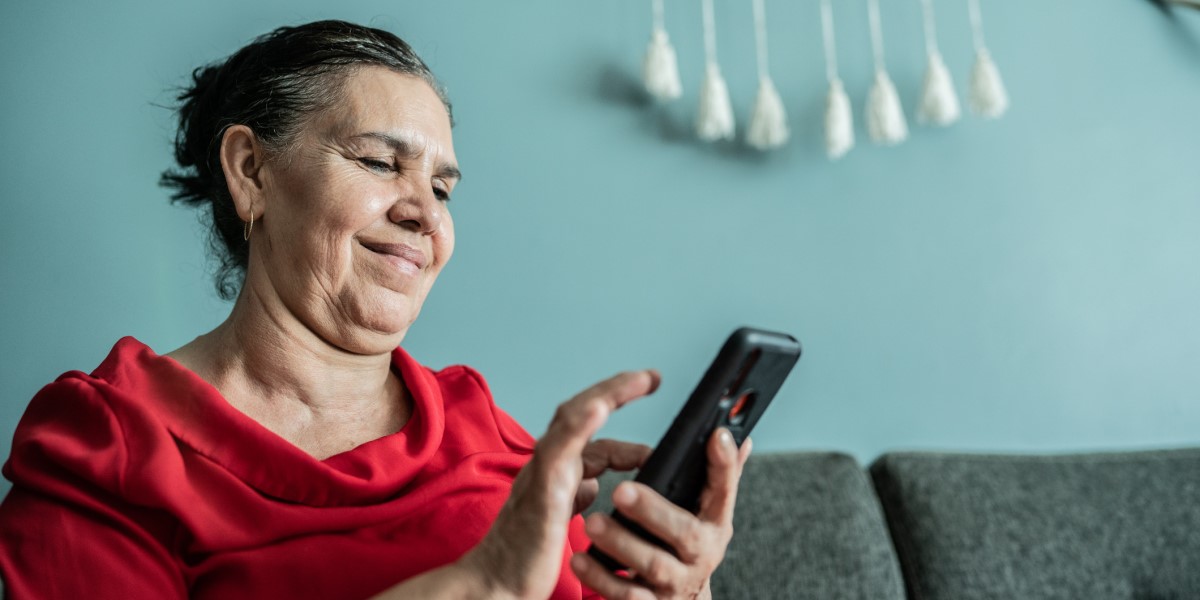 the_post_thumbnail_caption(); ?>
A joint team from the University of Maryland Extension (UME) and the College of Information Studies (INFO) is leading the way toward helping more Maryland residents be digitally connected.
In 2022, $6 million was awarded to UME (with INFO as a collaborator) as part of the Office of Statewide Broadband's $400 million Connect Maryland initiative. Of the monies given, $2 million is going toward helping people sign up for broadband access and acquire devices, while $4 million is earmarked for digital literacy training, competency, and education initiatives.
"In order for people to fully utilize broadband access, they have to know how to set up their device to get connected to the Internet and how to use the technology for work, school, and everyday tasks. Providing broadband access alone is not sufficient – digital literacy is essential to increase digital equity" said Mega Subramaniam, professor and associate dean at INFO.
A project website, Marylanders Online, has been created as a repository for digital literacy resources for Marylanders and programming ideas and lesson plans to help digital literacy providers. The mission is to "empower Marylanders' lives by improving digital accessibility."
"By including the voice of digital literacy providers and Marylanders obtained through survey, interviews, and design sessions, our team has worked on curating digital literacy resources and curriculum and developing customized resources from scratch that best meets Marylanders needs. We are also in the process of developing resources to access federal and Maryland state government services" said Subramaniam, who also serves as the co-PI of the Marylanders Online project, with Dr. Jinhee Kim from UME. Currently the team is developing "get help" resources to assist people with everyday digital tasks, such as using productivity software (such as Microsoft Word or Google Drive), applying for jobs using job sites, communicating with family and friends via video calling and social media, and more.
In addition to creating resources for individuals to use, a major part of the project is creating "give help" tools and opportunities for providers like libraries and community centers to offer digital literacy programming and resources.
The team includes two doctoral students from INFO – Jane Behre and Alison Harding– who are helping to cull resources and create the essential "get help" and "give help" curriculum on the Marylanders Online site. "By talking to people all over the state through the interviews that we conducted, folks often want to be able to help themselves when they run into a digital tasks or tool they don't know how to do or use," said Harding. "What we're doing is making that easier by putting everything in one organized space."
The Marylanders Online team has also created training programs for digital navigators across Maryland and have set up digital navigator hotline in English and Spanish call centers where Marylanders can call to get one-to-one technology support. In addition to the one-on-one support, the team crafted a partnership with the Enoch Pratt Free Library in Baltimore to create train-the-trainer educational modules so that more institutions can house digital navigators. Uhjin Sim from UME said, "It's really encouraging to share the same mission across different sectors to bridge the digital divide in Maryland. As an instructional designer for the team, I have been developing customized training modules for digital navigators at Enoch Pratt Free Library; both Pratt and UMD are so excited to have this partnership, sharing resources and creating an exemplar of effective digital skills training model in Maryland."
Between April and July of 2022, the team conducted a Stakeholder Needs Assessment Survey of 196 individuals who work in the fields of digital literacy and inclusion across the state of Maryland. Overwhelmingly, through the survey, they found that the primary barrier to accessing digital literacy education and training programs were either not knowing about the programs or not understanding their value. This led the team to contemplate in their report, "whether the current offerings of digital literacy programs are meeting the needs of communities and potentially invalidates the notion of building services and programs for communities, instead of building services and programs with communities." The team further investigated the digital literacy services and programs that are needed and barriers through a design session at an online summit in October 2022. The initial content for the Marylanders Online website was developed based on the feedback received through the survey and design session with digital literacy scholars, practitioners, and stakeholders.
Recently, the team traveled to eight locations across Maryland, collaborating with a network of existing partner providers to glean more information from Maryland residents about what they need as part of their digital literacy education. The team conducted approximately 150 interviews across the state in order to learn more about the types of digital literacy skills that Marylanders have and value, and how they would be interested in learning new digital literacy skills. The team will use this newly acquired data to further expand the curriculum curation and development for Marylanders Online.
While the goal is to have all the planned resources completed and available by the end of 2024, Subramaniam stated: "Digital literacy changes as we speak. What we have started is simply the tip of the iceberg. With the support of great partners such as the Maryland Library State Agency, the UME networks, and the Office of Statewide Broadband in Maryland, we hope to expand the scope of the existing digital literacy curriculum to include new developments of technology and artificial intelligence in the years to come."