The new Committee is a major step towards enacting more Native and Indigenous repatriation archival policy.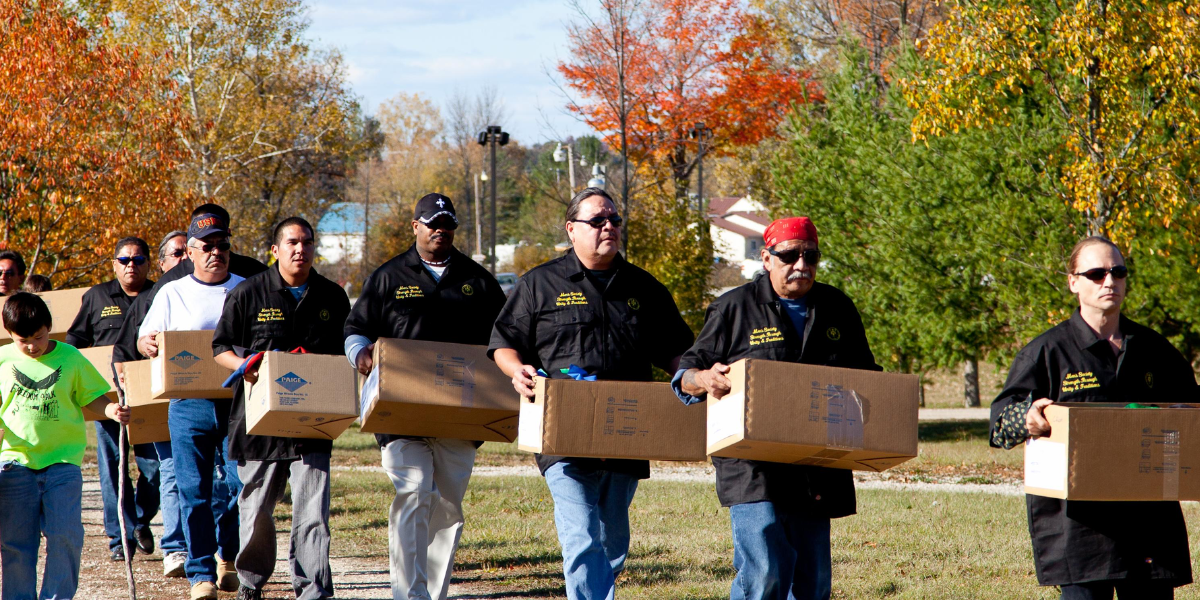 Photo from the National Park Service
the_post_thumbnail_caption(); ?>
Federal agencies and museums, universities, state agencies, local governments, or any institution that receives federal funds must comply with the Native American Graves Protection and Repatriation Act (NAGPRA), a federal law that requires these institutions to return cultural items, such as human remains and funerary objects, to lineal descendants and culturally affiliated Native and Indinenous communities. But most archival materials such as letters, notebooks, photographs, or audiovisual collections, with few exceptions, are generally not covered under NAGPRA.
The Society of American Archivists (SAA) Council approved a charge to create an Archival Repatriation Committee which will develop policies for SAA's members (practicing archivists in the United States) to support the  repatriation and ethical return of  archival materials. The Archival Repatriation and Ethical Committee was recommended by the Native American Archives Section (NAAS) Steering Committee this year, and approved during an SAA Council meeting from May 18-20, 2022. 
Two professors at the University of Maryland's College of Information Studies (UMD Info College) and Center for Archival Futures (CAFe) are involved in this initiative: Dr. Diana Marsh, Chair of the NAAS Steering Committee and an assistant professor of archives and digital curation, and Dr. Eric Hung, Executive Director of the Music of Asian America Research Center, and NAAS Steering Committee member. Diana Marsh said this is a big win for the steering committee, and "a first step in creating policy for Native and Indigenous physical documents and records to be returned to their home communities."
Dr. Marsh will be serving as Chair of this new Repatriation and Ethical Return committee, which will serve as a point of contact for people with questions about archival repatriation and coordinate with various SAA entities, external organizations, and originating communities. Additionally, the Committee will monitor, evaluate, advocate for, and report on matters relating to the repatriation of archival materials.
More information about the new Archival Repatriation Committee can be found in the original announcement published by the Society of American Archivists on May 26, 2022. See the original motion Council voted on here.