Students Learn to Game Algorithms and Grow Audiences in Popular Class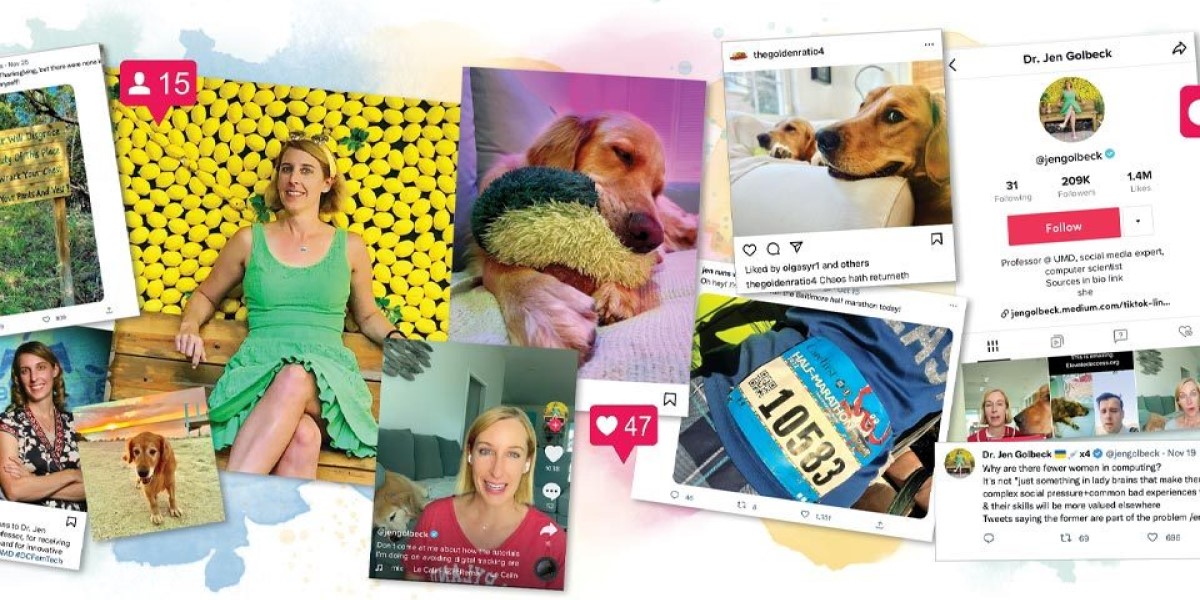 (Photos courtesy of Jen Golbeck and Rosie Grant)
the_post_thumbnail_caption(); ?>
If you had to tally 10,000 "likes" on a social media post, what would you do? Catch your cat in a compromising position for TikTok? Take your 5-year-old's latest tall tale to Twitter? Share your swoon-worthy sunset on Instagram?
As clever as your content might be, just throwing up a post isn't going to get the internet buzzing, says information studies Professor Jen Golbeck, an expert on social networks and internet privacy and security. That's one of the first lessons in her cheekily titled class, "Becoming a Social Media Influencer," where she assigns the 10K challenge.
"The name is a bit of a joke—it's really social media management. It's a job there's high demand and minimal training for," she says. "Students have grown up using these apps and they're savvy, but I'm teaching them how to be professional."
Some Terps hope to be influencers in fields as varied as stocks or style; others seek to promote their businesses or professional expertise; and still others hope to grow an audience for their creative endeavors, from painting to filmmaking.
Her students don't have to look far for an example of a thriving influencer. Golbeck's @TheGoldenRatio4 accounts, chronicling the antics of her six (!) rescue golden retrievers, have more than 100,000 followers on Instagram and Twitter and 400,000-plus on Snapchat; 209,000 people follow her professional TikTok account, where she dispenses quick-hit social media and internet privacy tips and analysis.
She shows students how it's easiest to trend on TikTok, where they—or political organizations, companies or mommy bloggers—can easily manipulate algorithms. "Use trending music, caption, tag, post in the right place" at least three times a day for the first few weeks, she says. For a visuals-first platform like Instagram, don't just snap a selfie on the beach; wear branded products and tag the companies, shamelessly include a cute dog, add popular hashtags and learn about photo composition and editing to capture engaging angles and eye-catching colors.
Few students rise to Golbeck's challenge. But two-thirds rack up more than 1,000 "likes"—impressive, considering most students create accounts for the class. Ones that manage to go viral range from an awkward middle school photo on Reddit to spooky facts and corny jokes about cemeteries on TikTok. (The @GhostlyArchive account by Rosie Grant MLIS '22, shown at right, has earned so much traction that she gets paid for posts, as well as freebies like Airbnb stays and alcohol.)
"You think that cute girl is just posting pictures and making a million dollars a year," Golbeck says. "She makes it look effortless, but she's doing a ton of work—and she's not making a million dollars."
Article originally published in UMD's Terp Magazine, February 3, 2023.