Trace Center Director and iSchool professor Jonathan Lazar contributed to and testified in support of the bill to bring an accessibility requirement into the procurement process for digital educational tools in Maryland's K-12 schools.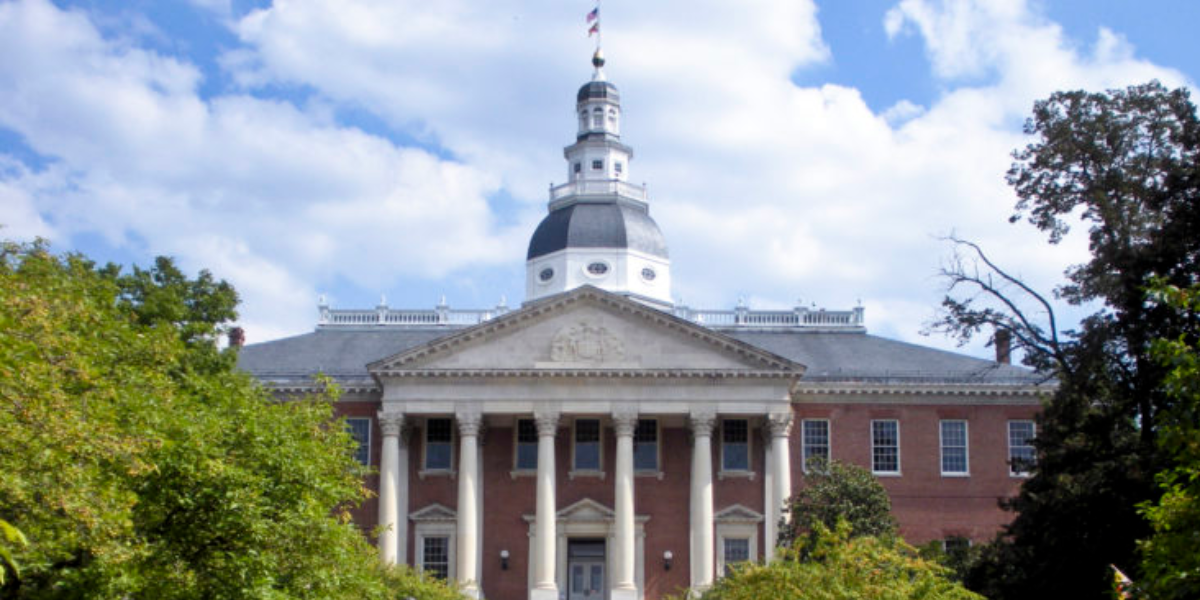 The Maryland State House in Annapolis
the_post_thumbnail_caption(); ?>
When Maryland's 900,000 K-12 public school students hung up their backpacks in March 2020, where most remained for the next 18 months, the locus of teaching and learning shifted to Chromebooks and Zoom classrooms. The 24 school systems across the state moved massive amounts of technology and Internet hotspots into students' homes to facilitate access, and ramped up their purchases of subscriptions and licenses for e-book repositories, math portals, digital science and social studies content, and more. But some of these digital tools did not meet basic accessibility standards, leaving students with visual impairments and other disabilities behind as their classmates and teachers scrambled to continue progressing in the required curriculum. When most students returned to school buildings in fall 2021, many digital tools became embedded in the curriculum, broadening the impact of inaccessibility.
The problem posed by inaccessible digital instructional tools was not created by the pandemic and school building closures, but the experiences of the past two years highlighted the issues faced by many students with disabilities and sharpened the focus of advocates and legislators in the Maryland General Assembly. In 2021, a first attempt to tackle this issue legislatively failed, but in the 2022 legislative session Senator Craig Zucker, who represents District 14 in Montgomery County, introduced SB617 The Equivalent and Nonvisual Access Accountability Act for K-12 Education, which passed both houses in the Maryland legislature and was subsequently signed into law by Governor Larry Hogan. It goes into effect July 1, 2022, with full implementation of all provisions required by October 2024.
Dr. Jonathan Lazar, director of the Trace R&D Center and professor in the UMD iSchool, worked closely with disability advocacy groups including the National Federation for the Blind of Maryland (NFB of MD) and legislators to craft the bill and testified in support of the measure. Dr. Lazar describes the new statute as both a civil rights law and a cost savings law. First, it requires that Maryland's school systems procure only accessible digital tools for instructional purposes, ensuring that all students including students with disabilities have equivalent access to the tools provided to advance their education. Second, the law shifts the liability risk for inaccessibility from the school systems to the vendors of digital tools by including an indemnification clause. This means that companies cannot simply claim that their technology is accessible, but instead are fully accountable for these claims, including assuming responsibility for remediation if necessary as well as any liability for inaccessibility.
As Dr. Lazar explained in his testimony before the Maryland Senate Education, Health, and Environmental Affairs Committee: "When a county Board of Education acquires digital technology or content and later determines that it is inaccessible, it often requires extra expenses to remediate the technology, as well as a time delay in access for students with disabilities. But, the Board of Education should have never procured the technology in the first place, if the technology was not accessible. By having formal processes in place, the cost, risk, and responsibility are transferred to the vendor, rather than the county Boards of Education."
Foundationally, the law rests on the philosophical underpinnings of Section 508 of the Rehabilitation Act of 1973 which requires that when federal government agencies develop, procure, or maintain information and communication technology (ICT), it is accessible to people with disabilities. To facilitate this requirement, Voluntary Product Accessibility Templates, or VPATs, are created by vendors — documents that explain how information and communication technology (ICT) products such as software, hardware, electronic content, and support documentation meet 508 Standards for IT accessibility. By tying accessibility to procurement, government entities and industry share the responsibility and commitment to ensuring equal access to ICT for all users, including users with disabilities.
The new Maryland law is part of a nationwide effort to chip away at the inaccessibility too often faced by blind students and other students with disabilities; similar laws have been passed recently in New Jersey and Illinois. Longtime advocate for the blind and former president of the NFB of Maryland Sharon Maneki noted that these laws are part of a long-term approach to securing rights by providing a well-defined procurement process and mechanisms for accountability to give advocates and families opportunities to see what the school systems are purchasing and whether the process as outlined in the law is working. No law is perfect, but legislation, said Maneki, as she reflected on this victory, "is the art of the possible." Maneki also remarked on the importance of having allies like Dr. Lazar become involved in the process: "Jonathan is a big asset as an expert in accessibility who can help us look at and shape the language of the law."
Implementation of the new Maryland law faces some challenges. Currently, knowledge of the requirements within the 24 state school systems may be limited, and to be successful districts will need to ramp up accessibility expertise within the procurement process for the interpretation of VPAT documents. Transparency is a critical component of the law; beginning in October 2023 each local school system will be required to report on the accessibility of their digital tools. These reports will be compiled and made public as well as reported to the governor and the General Assembly.
While this law represents a significant step forward for digital accessibility within Maryland's K-12 schools, there is always room for growth. The newly passed law does not ensure that teachers and staff with disabilities encounter only accessible technology in their work; administrative systems purchased by school districts do not have to meet this requirement. Further, even for instructional digital tools, the law allows districts to purchase inaccessible tools if the tool has "pedagogical value" and there is no equivalent accessible tool. Advocates hope, however, that as the provisions are integrated into the procurement process, vendors will recognize that accessibility makes their products more competitive, as well as being the right thing to do to ensure access for all students.
Changing procurement practices is one goal, but the larger mission is educating the wider community — so that elected officials, administrators, teachers, and technology vendors all view digital accessibility as a civil rights issue for students with disabilities.
Original article was published by the Trace Center on May, 5, 2022.