Maryland students can now earn an employer-approved stamp of data science success via a collaboration with the Greater Washington Partnership.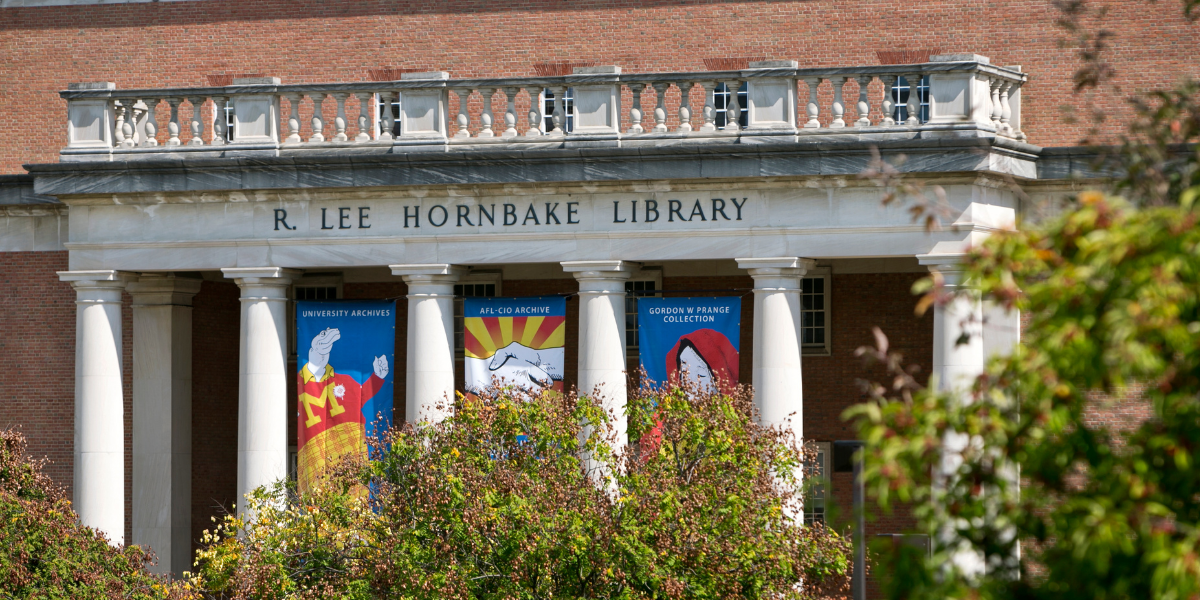 the_post_thumbnail_caption(); ?>
Badges that highlight undergraduate accomplishment and career-related skill sets are a recent addition to the University of Maryland. Now—similar to the School of Public Health's STEP badge—the College of Behavioral and Social Sciences (BSOS), the College of Information Studies (iSchool), and the College of Computer, Mathematical, and Natural Sciences' (CMNS) Department of Computer Science are the first units on campus to launch a badge built with the Greater Washington Partnership's (GWP) Capital CoLAB, which works with academic partners like the University of Maryland to identify students who can help fill the many positions available in the Washington, D.C. area's digital tech sectors.
The Digital Generalist badge, which can be added to students' resumes and LinkedIn profiles, specifically signals students' ability to successfully demonstrate knowledge and skills in six data science categories: analytics; probability and descriptive and inferential statistics; manipulation; visualization and communication; ethics; and data security.
"When I first heard about this a couple of years ago, I was immediately interested because I was realizing that employers were just assuming that they needed to go to the business school or the Department of Computer Science to find the students that have the skills they need," said Katherine Russell, BSOS associate dean. "This was a group of employers coming to us and saying, 'We have all of these tech-related jobs, and we need students with a range of different tech capacities and skills. We don't just need computer science majors, we also need generalists, students who have studied the social sciences, but have a certain functional level of competency in data science, privacy and ethics.'"
Within BSOS, the first badges are being offered to a small cohort of government and politics and geographical sciences students for two reasons: One, because the majors' required coursework is already significantly aligned with employers' identified needs; and two, to ensure that there is a clear benefit to students earning the "Digital Generalist" badge through increased internships, scholarships, and job placements with GWP employers. The badge is open to all computer science and iSchool students, which is the long-term goal for BSOS too.
"I think badging is part of a broader trend," said Russell.
Indeed, digital badging in higher education has been increasing in popularity over the years—and at Maryland in recent months. Spring 2021 was when Russell seriously began working with Amanda Hoffman-Hall, Director of Undergraduate Studies in the Department of Geographical Sciences, and David Cunningham, Director of Undergraduate Studies in the Department of Government and Politics, to find out which courses overlapped with the badge pathway. Russell also worked with Doug Roberts, associate dean for general education in the Office of Undergraduate Studies, who is spearheading the project; Kelley Bishop from the University Career Center; David Turner in the Department of Computer Science; and Brian Butler in the iSchool, who is chairing the GWP badging effort for the campus.
"Badges and other microcredentials are an innovative way for UMD students to highlight the full range of their knowledge, skills, and abilities," said Butler. "As more are created across campus, they will open up new pathways and careers for students from all backgrounds."
For more information and to sign-up, visit badging.umd.edu
Original article was published by the UMD College of Behavioral & Social Sciences here.