William Peniston, MLS '87, proclaims himself an "old-fashioned librarian," trained in the management of rare books, special collections, and paper archives.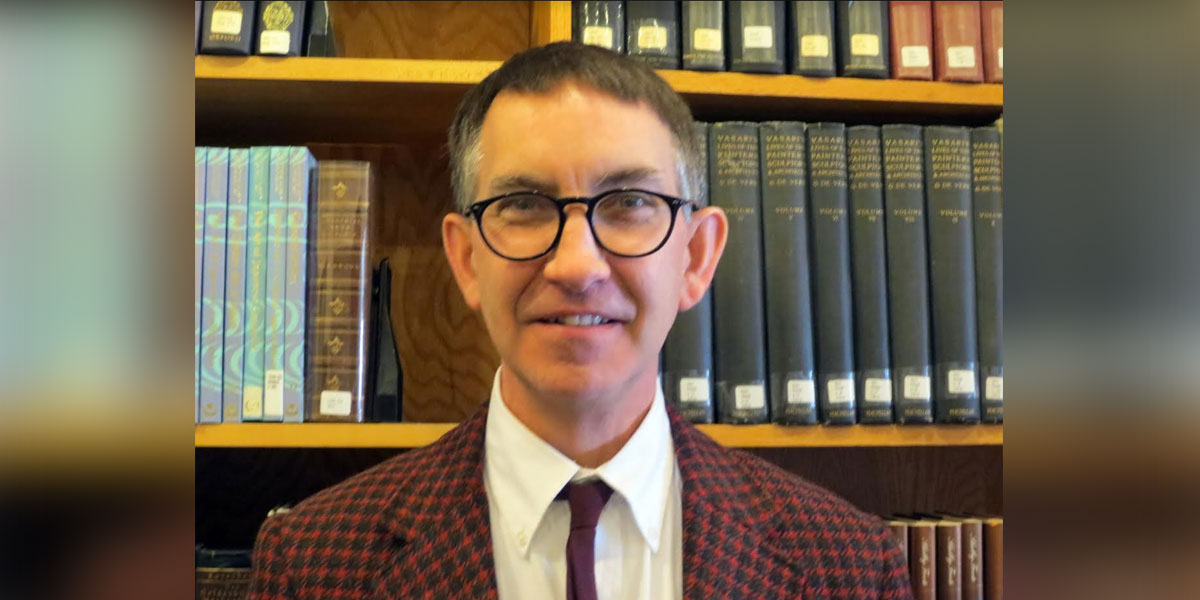 the_post_thumbnail_caption(); ?>
William Peniston, MLS '87, proclaims himself an "old-fashioned librarian," trained in the management of rare books, special collections and paper archives. After taking his first job as a student assistant, an undergraduate majoring in history, in librarianship at the Lewis and Clark College in Portland, Oregon, William was inspired by the richness of the library's reference collection. Determined to land a career as a librarian, William found himself drawn to the University of Maryland's College of Library and Information Services (CLIS), now the College of Information Studies (UMD iSchool), for its renowned library and archival programs.
While completing the Master of Arts in History (MA) and Master of Library and Information Science (MLIS) dual-degree program (HiLS), William landed his first professional internship at the GW Corcoran School of the Arts & Design where he worked closely with the creative art students over the summer and discovered satisfaction in his day-to-day routine, such as cataloguing art books, answering reference questions, and supervising a team of student workers. He thrived on CLIS's close proximity to D.C.'s many libraries to learn from library staff, archivists, volunteers, and even the quirky monk in charge of the Franciscan Monastery's library whom William had the opportunity to interview for a class on rare books.
Upon graduation from the HiLS program, William went on to serve as the special collections librarian at Bowie State College where he managed the library's African-American collection. Then he was a doctoral student in history at the University of Rochester before spending the next two and a half decades as the librarian and archivist at the Newark Museum of Art (NMOA).
During his 25-year career at the NMOA, William supervised 38 interns, one of whom became the museum's first full-time archivist. William attributes much of his success in this role to his history education which helped him serve as a project director for two-anniversary exhibitions, editor of a collection of selected writings on museums by the NMOA's first director, John Cotton Dana, and a contributor of numerous short articles on the museum's history for the newsletter, blog, and social media.
"I have been fortunate to take care of a library with some truly wonderful treasures, but I have been thrilled to learn about the very human stories behind those treasures" William remarks. "I've been honored to work with so many very smart curators, educators, scholars, and life-long learners, who have used those treasures for exhibitions, programs, lectures, articles, and books."
In addition to his full-time role at the Newark Museum of Art, William is an active scholar in gay and lesbian history, acting as a translator of primary documents from French into English. He has also assisted his colleagues with co-editing other books on queer representation across European literature and culture.
While enjoying retirement, William is currently working on two book projects and is an active member of the Art Libraries Society of North America (ARLIS/NA). William is also basking in his newfound free time to enjoy what he loves most – reading!