Directory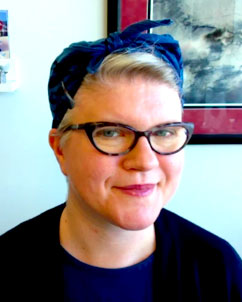 Susan G. Campbell
Senior Lecturer
susanc@umd.edu
301-226-8858
Patuxent 2114
https://www.arlis.umd.edu/susan-g-campbell-phd
My recent work has focused on how to identify and teach the cognitive skills required for effective performance in cybersecurity. I am interested more broadly in how people interact with technology, and what makes particular people good at interacting with particular technologies. My background is in cognitive psychology and assessment of individual differences.
I split my time between the iSchool and the Applied Research Laboratory for Intelligence and Security.
I take a human-centered approach to teaching cybersecurity, starting from the needs that security technologies are intended to address and the behaviors that contribute to security in order to understand how cybersecurity works (or doesn't).
Associated Research Centers
Research & Focus Areas