Strategic Management Focus Area
Our focus area in strategic management trains our students to help facilitate collaboration and information sharing to support organizations in developing and managing their enterprise information strategies. Students are trained to solicit information requirements from different categories of information consumers, consider ways to evaluate, architect, and integrate technical tools to develop information management solutions, intuit and devise methods of mitigating inherent risks associated with managing information, effectively communicate the benefits and socialize the advantages of governed information management practices and programs to both technical and management teams within and across organizations, and then institute and manage those information management technology solutions.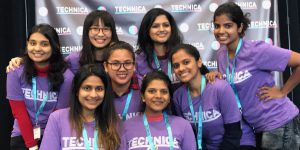 MIM Student Brings Home Major Win at the U.S. Dept of Education's ESSA Design Challenge
Alisha Gonsalves and team won both the User Experience and the People's Choice awards for their dashboard that presents school information to parents as an intuitive journey.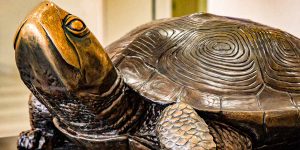 Pranali Shetty, MIM 2015 Alumna, Shares How MIM Shaped her Career
Pranali enrolled in MIM with an enthusiasm for the robust curriculum in data science and statistics. Today, she leads international investigations to help businesses secure their data.
MIM's innovative curriculum blends theory, practical skills, and hands-on learning, preparing graduates to apply their skills directly and immediately in their careers.