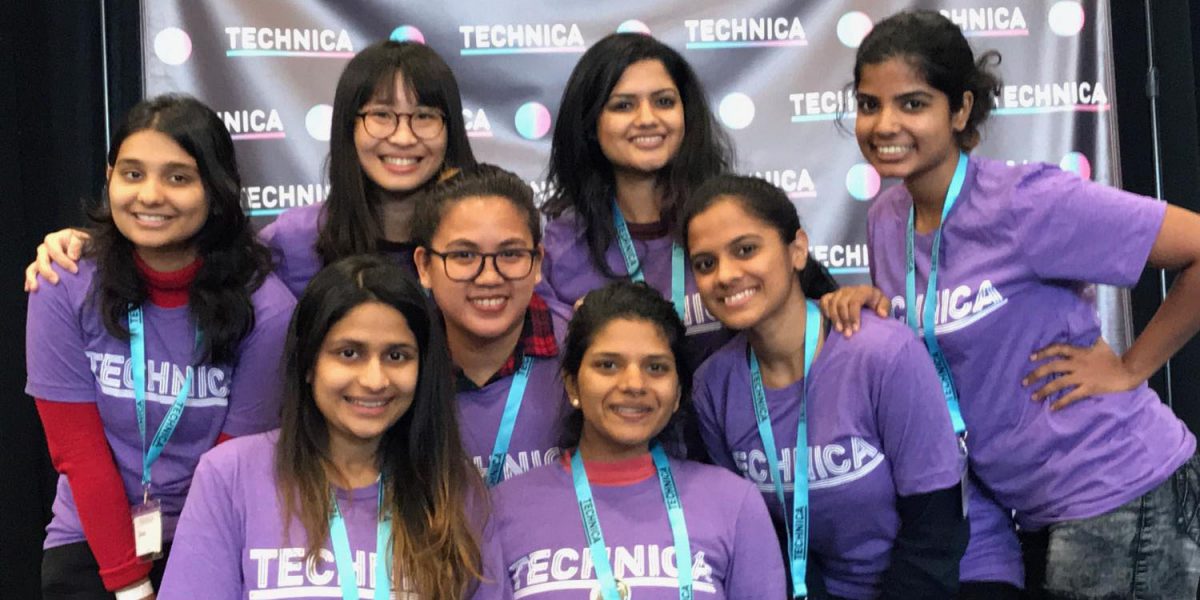 the_post_thumbnail_caption(); ?>
The University of Maryland College of Information Studies (iSchool) is where the winners are! Congratulations are in order for HCIM and MIM students who participated in the recent Technica and ESSA Challenge hackathons.
The University of Maryland (UMD) Technica event is the largest all-women hackathon and is hosted annually at UMD. At Technica, women are immersed in tech culture and encouraged to exercise their imagination to create interesting and innovative hacks.
HCIM student, Astha Khurana, and her team members won the Microservices Monolith-General Dynamics Hack award for their design of an "aware-able" T-shirt to promote coding among women.
Also participating and contributing impressive work were Lacey Sabado, Aditi Shankar, Shravya Simha, and Simone Pimento, who created a mobile app prototype for I Can STEM for girls under 18 to connect with mentors, coaches, and inspiration. iSchool students Jaina Gandhi, Natalie Yeh, Kausalya Ganesh, and Janki Desai also competed with an innovative prototype for a new feature on the NextDoor app that would help community members find parking.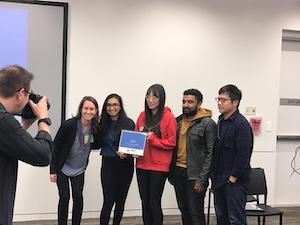 At the U.S. Department of Education's ESSA Design Challenge, participants developed concepts for a new report card design that would rethink how families access data about schools.
HCIM students James Chi, Jessica Yuan, and Kunal Eapen, along with MIM student Alisha Gonsalves, won both the User Experience and the People's Choice awards for their dashboard that presents school information to parents as an intuitive journey!
Also participating and making the iSchool proud were Lacey Sabado, Parv Rustogi, and Vijit Bhati who designed a parent-focused easy Google-like interface with customized insights widgets. Jaina Gandhi, Sahar Zavaree, and Akanksha Shrivastava participated as well, designing a conversational and personal dashboard that allows parents to conduct research about schools.
Congratulations to the winning teams and to all of the iSchool students who participated!