Smart Cities and Connected Communities Focus Area
This focus area will train students to recognize and assess information management requirements and dependencies to understand, direct, and manage the interoperability of core information management processes and tools supporting the operations and analytics to improve the provision of citizen services by municipal, county, and state governments. Students will be trained to apply concepts and models of e-government to help interpret information policies and government directives, develop information management architecture for system interoperability, use location intelligence methods and tools dimensional data models, emerging smart city technologies and applications, streaming data from the Internet of Things (IoT) sensors and devices to support coordination and innovation among municipal government groups to address challenges and opportunities to improve decision outcomes.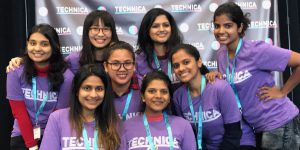 MIM Student Brings Home Major Win at the U.S. Dept of Education's ESSA Design Challenge
Alisha Gonsalves and team won both the User Experience and the People's Choice awards for their dashboard that presents school information to parents as an intuitive journey.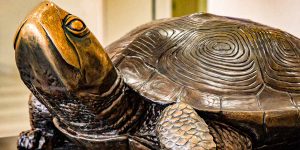 Pranali Shetty, MIM 2015 Alumna, Shares How MIM Shaped her Career
Pranali enrolled in MIM with an enthusiasm for the robust curriculum in data science and statistics. Today, she leads international investigations to help businesses secure their data.
MIM's innovative curriculum blends theory, practical skills, and hands-on learning, preparing graduates to apply their skills directly and immediately in their careers.