Information Risk Management Focus Area
This focus area is designed to prepare students to understand a variety of vulnerabilities, threats, and risks to an organization associated with data quality, sensitive data protection, and compliance with government laws as well as industry standards. Students will be trained to review government regulations and legislation, translate legal requirements into information policy specifications, and assess vulnerabilities impeding auditable compliance. Graduates will be qualified to identify key information management dependencies, assess information processes to isolate where information policies need to be implemented and enforced, integrate methods for data validation and business rule compliance, as well as help architect, socialize, and deploy corporate information governance programs.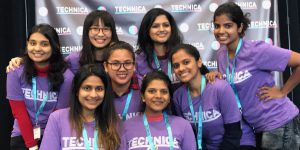 MIM Student Brings Home Major Win at the U.S. Dept of Education's ESSA Design Challenge
Alisha Gonsalves and team won both the User Experience and the People's Choice awards for their dashboard that presents school information to parents as an intuitive journey.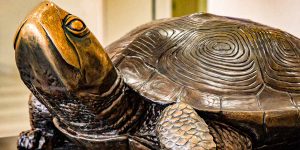 Pranali Shetty, MIM 2015 Alumna, Shares How MIM Shaped her Career
Pranali enrolled in MIM with an enthusiasm for the robust curriculum in data science and statistics. Today, she leads international investigations to help businesses secure their data.
MIM's innovative curriculum blends theory, practical skills, and hands-on learning, preparing graduates to apply their skills directly and immediately in their careers.