Cyber Threat Intelligence Focus Area
This focus area is designed to provide a foundation for students to understand the complexities of modern telecommunications, distributed enterprise software solutions, and prepare them to understand the information management implications for cybersecurity, ethical hacking, cyber intelligence, and management of cyber threats. Students will learn the methods for analyzing and curating data to attribute cyber attacks to malicious actors and gain skills such as cyber risk assessment, identification and exploitation of cyber vulnerabilities and implementation of cyber threat investigations that will enable them to enter and immediately succeed in the cybersecurity workforce.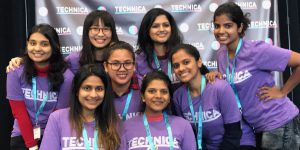 MIM Student Brings Home Major Win at the U.S. Dept of Education's ESSA Design Challenge
Alisha Gonsalves and team won both the User Experience and the People's Choice awards for their dashboard that presents school information to parents as an intuitive journey.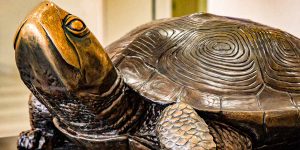 Pranali Shetty, MIM 2015 Alumna, Shares How MIM Shaped her Career
Pranali enrolled in MIM with an enthusiasm for the robust curriculum in data science and statistics. Today, she leads international investigations to help businesses secure their data.
MIM's innovative curriculum blends theory, practical skills, and hands-on learning, preparing graduates to apply their skills directly and immediately in their careers.