Dr. Eric Hung and independent video producer/director Jeff Krulik dive into the curation and creation of musical community records.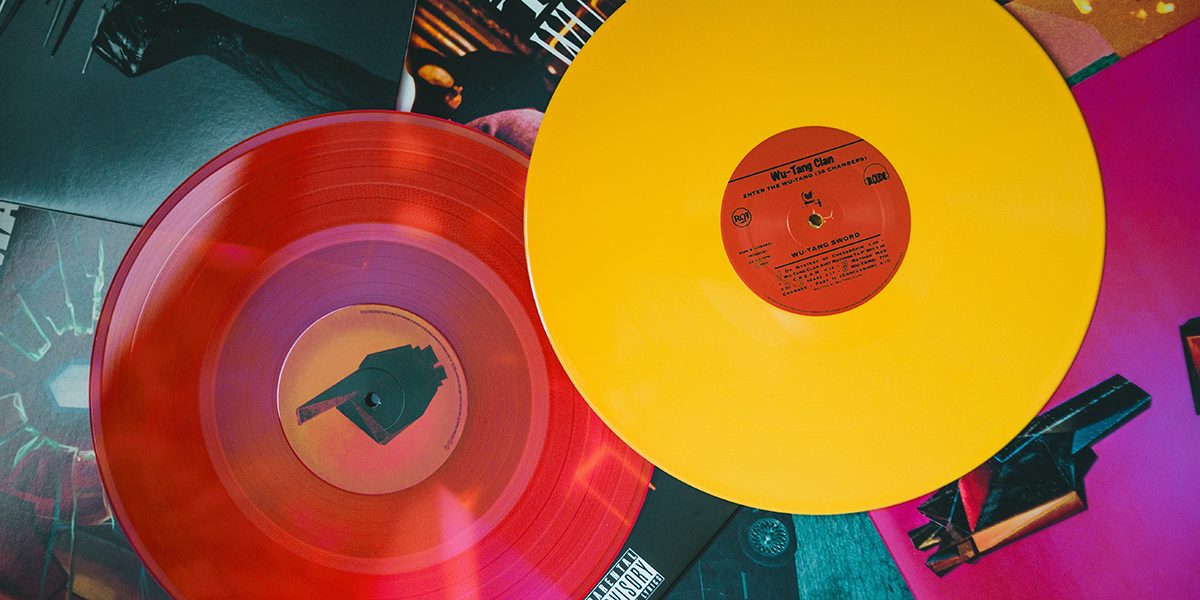 the_post_thumbnail_caption(); ?>
On November 16, 2022, musicologist and archivist Eric Hung, Ph.D., spoke on the challenges and opportunities of curating and creating records of musical communities, and the relationship between archival institutions and the communities they document. Documentary director Jeff Krulik, known for his work in both the D.C. heavy metal and punk scenes, provided his unique perspective, having worked directly with many musicians, fans, and collectors. Krulik also drew from personal experience, having donated his collection of manuscripts, research files, master tapes, and local ephemera to the UMD Libraries Special Collections & University Archives in 2015.
Together, they discussed the types of materials that are accrued—purposefully or by accident—by community participants, the interest of group members in how their works and genres are exhibited and used by memory institutions, and how these individuals and groups view traditional memory institutions. Given the distrust for established institutions inherent in many performing subcultures, discussion included innovative agreements between ownership and digital access.
Eric Hung is the Executive Director of the Music of Asian America Research Center, Curator of the Asian American + Native Hawaiian/Pacific Islander Learning Pathway for Smithsonian Folkways, and Adjunct Lecturer at the University of Maryland's College of Information Studies. He is an active pianist, Balinese gamelan musician and dumbek player.
Jeff Krulik is an independent video producer and director who has worked for the Discovery Channel and National Geographic. His popular culture documentaries include Heavy Metal Parking Lot and Led Zeppelin Played Here. These documentaries focus on pop culture and local history. Recently, Maryland Public Television broadcast his documentary about his hometown, Tales of Belair at Bowie. In 2015, Krulik donated his papers to the Special Collections at the University of Maryland, documenting his work. It includes materials of the Punk and New Wave scene in the Washington, D.C. area in the 1980s, popular media in the 1970s and 1980s, and underground publications.
Learn more about the Persistent Vision exhibit here. Watch the full November 16 CAFe Speaker Series webinar below or on YouTube.