Maryland Is No. 19 Among Public Schools, Jumps Nine Spots in Overall Rating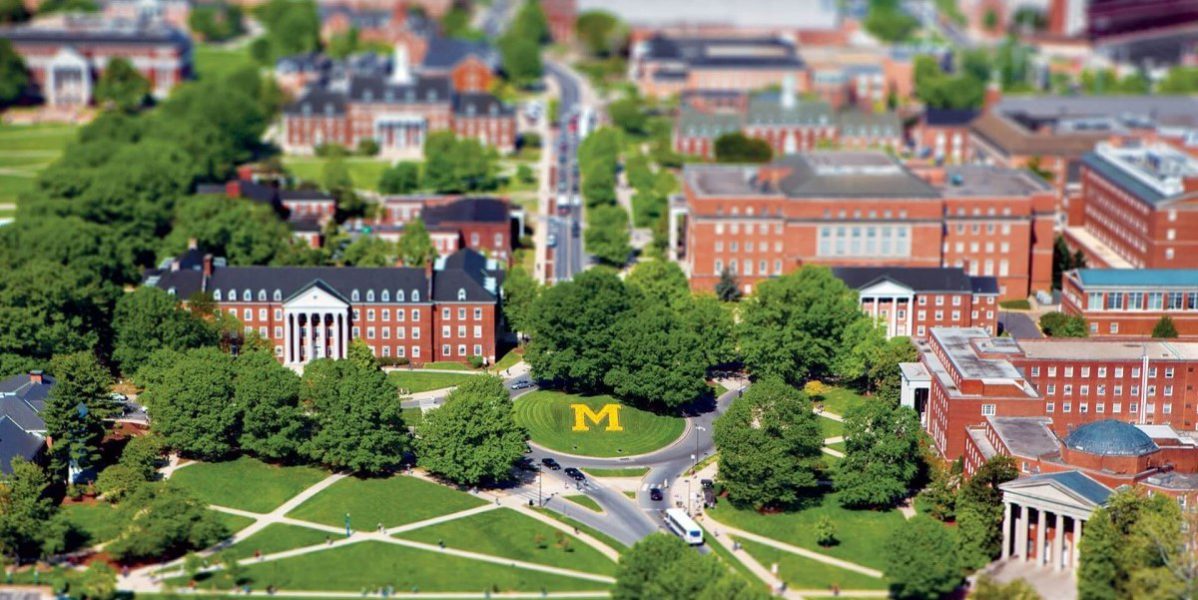 the_post_thumbnail_caption(); ?>
The University of Maryland has earned its highest-ever ranking among national universities from U.S. News & World Report, cracking the top 50 for the first time.
UMD rose nine spots since last year to No. 46 in the national listing and held steady at No. 19 among public schools in the influential 2023-24 "Best Colleges" report released on Monday.  The university now has a combined 69 top-25 undergraduate and graduate programs, according to U.S. News, which began its annual rankings 40 years ago.
The rankings represent "a measure of progress in the investments we are making: investments in our people, in making high-quality education accessible and affordable, and in recruiting and retaining an academically talented and diverse student body," said university President Darryll J. Pines and Senior Vice President and Provost Jennifer King Rice in an email to the campus community. "We are proud of our community's work to achieve excellence in all we do."
[
U.S. News Ranks UMD Graduate Programs Highly
]
Changes in this year's rankings methodology placed stronger emphasis on metrics related to social mobility, faculty research and outcomes for graduating students, which are areas that UMD prioritizes and excels in.
"The work we have done and continue to do in alignment with our strategic plan, Fearlessly Forward, is reflected in our rankings, from increases in faculty compensation to our high graduation rates for first-generation and Pell-recipient students," said Pines and Rice.
U.S. News also examines several academic fields and undergraduate programs in its rankings, which many prospective students rely on during their college searches. UMD received high marks in the following categories:
Business
UMD rose to 21st overall, and No. 11 among public institutions, improving in four top-25 specialties:

Entrepreneurship: No. 21 overall; No. 9 among publics
Management information systems: No. 6 overall, No. 5 among publics
Management: No. 20 overall, No. 13 among publics
Supply chain management/Logistics: No. 14 overall, No. 11 among publics
Computer Science
UMD ranked No. 18 nationally and No. 9 among public institutions, with three specialties in the top 25:

Artificial intelligence: No. 15 overall, No. 9 among publics
Cybersecurity: No. 11 overall, No. 7 among publics
Data analytics/science (new): No. 13 overall; No. 7 among publics
Engineering
UMD rose to No. 19, and No. 11 among public institutions, with improvements in six top 25 specialties:

Aerospace/aeronautical/astronautical: No. 11 nationwide, No. 7 among publics
Biomedical engineering: No. 21 nationwide, No. 8 among publics
Computer engineering: No. 18 nationwide, No. 11 among publics
Electrical/electronic/communications engineering: No. 20 nationwide, No. 12 among publics
Mechanical engineering: No. 14 nationwide, No. 9 among publics
Materials engineering (new): No. 24 nationwide, No. 15 among publics
UMD was also ranked as the 19th best public college for veterans and the 26th for veterans among all colleges (up one spot from last year). Its living-learning communities were listed as a "Program to Look For."
The original story by Maryland Today Staff was published by Maryland Today on September 18, 2023.