The INFO assistant professor studies the benefits and limitations of technology in aiding communication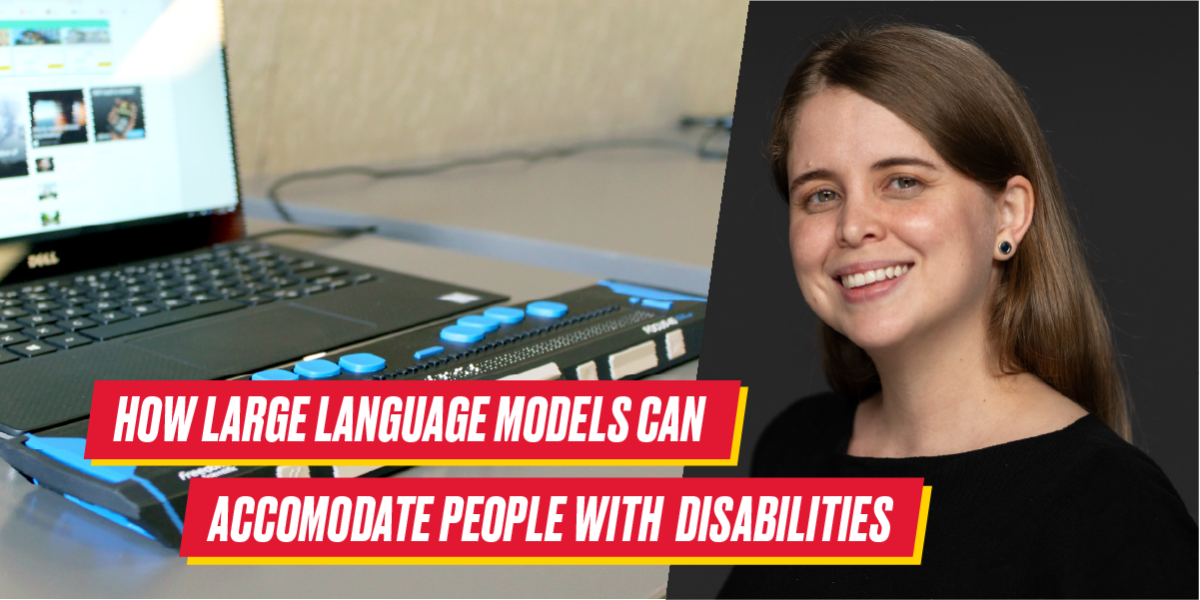 Stephanie Valencia-Valencia
the_post_thumbnail_caption(); ?>
In a recent study, University of Maryland College of Information Studies (INFO) assistant professor Stephanie Valencia-Valencia and a team of researchers found that people who use augmentative and alternative communication (AAC) devices are enthusiastic about using large language models (LLMs) to improve their communication, but don't want to lose their personal expression.
The research team spoke with 12 participants who use a variety of AAC devices. Participants were asked to evaluate Speech Macros, a prototype that demonstrated the capabilities of LLMs in aiding conversation. Speech Macros had three main functions: extending a reply based on a one-word input, generating responses based on background information about the user, and turning one-word input into phrases.
Participants found that while this technology was helpful in minimizing time and effort, it can reduce expression of personality and generate overly-formal responses for the situation.
"Each AAC user has this unique style of communication, like we all do, but they really take pride in the authorship of their words, because it's how they are able to communicate to others aspects of their personality," Valencia-Valencia said.
Valencia-Valencia completed her doctorate from Carnegie Mellon University last July and started at the University of Maryland (UMD) as an INFO assistant professor this year. She's interested in studying how technology is designed to support people with disabilities, specifically AAC users.
AAC users often face stigma for using technology to communicate, Valencia-Valencia said. There's also financial and informational barriers to accessing this technology. But as artificial intelligence becomes more accessible, she's hopeful that future technology could be more accessible to AAC users.
"I could also see another future where large language models could help us develop AAC devices that are on-the-go or live on the web browsers or live on any type of computer," Valencia-Valencia said. "That would be really nice, because it would make them more widely accessible."
Another concern for AAC users is privacy. If LLMs had access to an AAC user's medical information, interacting with healthcare providers could be easier and more efficient. But AAC users are wary about uploading their personal information and expressed concerns about where that data will be stored, the study found.
It's also important to AAC users to preserve their personal tone and cultural expression. As language continues evolving, LLMs will have to adjust to accommodate new forms of expression. Two bilingual people, for instance, might want to talk in "Spanglish," using a combination of Spanish and English.
Valencia-Valencia said more advanced technology that can accommodate these features is possible, but requires more exploration and research.
"Having a way for these large language models to update with this information is really important," she said. 'From a technical standpoint, it is very possible."
While Valencia-Valencia is still adjusting to her new position at UMD, she is looking forward to future research about communication and accessibility.