Video Platform Designed by Neurodiverse Team Could Improve Communications for All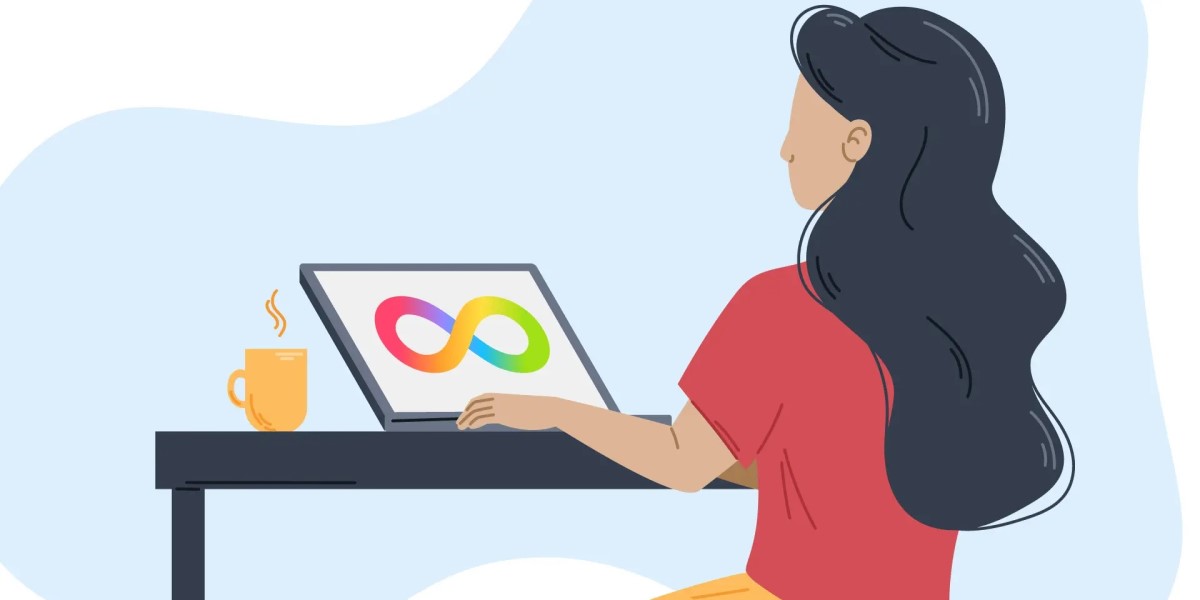 the_post_thumbnail_caption(); ?>
The video platforms that kept businesses open during the pandemic were a game changer for where and how work happens. But what if the tools ubiquitous for online meetings could also change who gets to do it?
A new communications platform in development at the University of Maryland could increase employment opportunities for the autistic community by helping individuals navigate the nuances of communication with their neurotypical colleagues. Called Fostering Inclusivity through Technology (FIT) and supported by a $1.5 million Grand Challenges Grant from UMD, the platform could use artificial intelligence to support real-time interactions in the virtual workspace, with potential features ranging from interpreting nonverbal cues like facial expressions to an indirect language translator for better understanding. The project team is working with the autistic community throughout design process to insure the platform works as intended.
"Communication is central to 21st century workplaces; you just can't get work done unless you're understanding the people you're working with," said Yi Ting Huang, an associate professor of hearing and speech sciences, director of the Maryland Language Science Center and principal investigator of the project. "Interpreting these interactions differently can cause confusion and sometimes, misunderstandings."
About 1 in 36 children have been diagnosed with an autism spectrum disorder in the United States, a statistic that may be higher considering those who remain undiagnosed. While the prevalence of the condition (sometimes characterized by differing use of language and social awareness) has led to strides in early diagnosis and educational supports, students who age out of the educational system confront a dearth of opportunities. Over 60% of all autistic adults—including roughly 2 million with college degrees—struggle to obtain and keep employment.
Autistic individuals also face a myriad of challenges in the workplace, from the sensory overload of a noisy office to understanding the social dynamics—such as how you speak differently to a peer than the CEO. Real-time conversations, said Huang, are especially difficult for people with autism as they require individuals to simultaneously analyze and process facial expressions, information, tone, word choice and more, which can impede understanding and hamper work performance.
"If you are attending to different channels, you might be arriving at different interpretations of the interaction," she said.
Yet people with autism often have unique skill sets—including attention to detail and faster recognition of patterns. Employment programs, particularly at large companies like Microsoft and IBM, have over the past decade capitalized on the skills of autistic individuals in supported environments.
Spearheaded by an interdisciplinary team of researchers, clinicians and social scientists across five schools and colleges, FIT also engages the autistic community and its experiences in the workplace, as well as leaders at companies with autistic inclusion policies and professionals who support workplace inclusion.
The researchers are using machine learning and natural language processing to explore how people navigate conversations, applying artificial intelligence technology to large data sets of conversations between strangers to see where gaps lie in communication and understanding. Combined with stakeholder input from the autistic community, it will help the team develop a variety of potential tools that help facilitate communication between autistic and neurotypical colleagues. Similar to controlling volume or background on a Zoom call, the platform could be set to help clarify or repeat language, home in on individual speakers, prompt a conversation, or declare when a person doesn't understand figurative or imprecise language, for instance.
"Just being able to have questions that are phrased in a more direct manner can sometimes be better for processing for autistic people," said Quentin Leifer M.S. '23, a research associate on the project.
In addition to Huang and Leifer the research team includes Shevaun Lewis, assistant research professor and director of the UMD Autism Research Consortium; Kathy Dow-Burger, clinical professor of hearing and speech sciences; Elizabeth Redcay, associate professor of psychology; Andrew Begel, associate professor of computer science at Carnegie Mellon University; Louiqa Raschid, Dean's Professor of Information Systems; Carol Espy-Wilson, professor of electrical and computer engineering; Ge Gao, assistant professor of information studies; and autism advocate and consultant Ira Kraemer M.S. '21.
While the platform is designed specifically to help bridge the gap in understanding between autistic and neurotypical individuals in the workplace, the research team recognizes that it could help everyone by making interactions more meaningful, productive and more inclusive.
"It's not at all a secret that we hope this will influence how neurotypical people go about interacting in the workplace," said Lewis. "But these tools make everyone's conversations better, even if an autistic person is not part of the conversation."
The original article written by Maggie Haslam was published in Maryland Today on October 12, 2023.