The Commission on Fostering and Sustaining Diverse Digital Scholarship will look at improving the support, access, and sustainability of projects.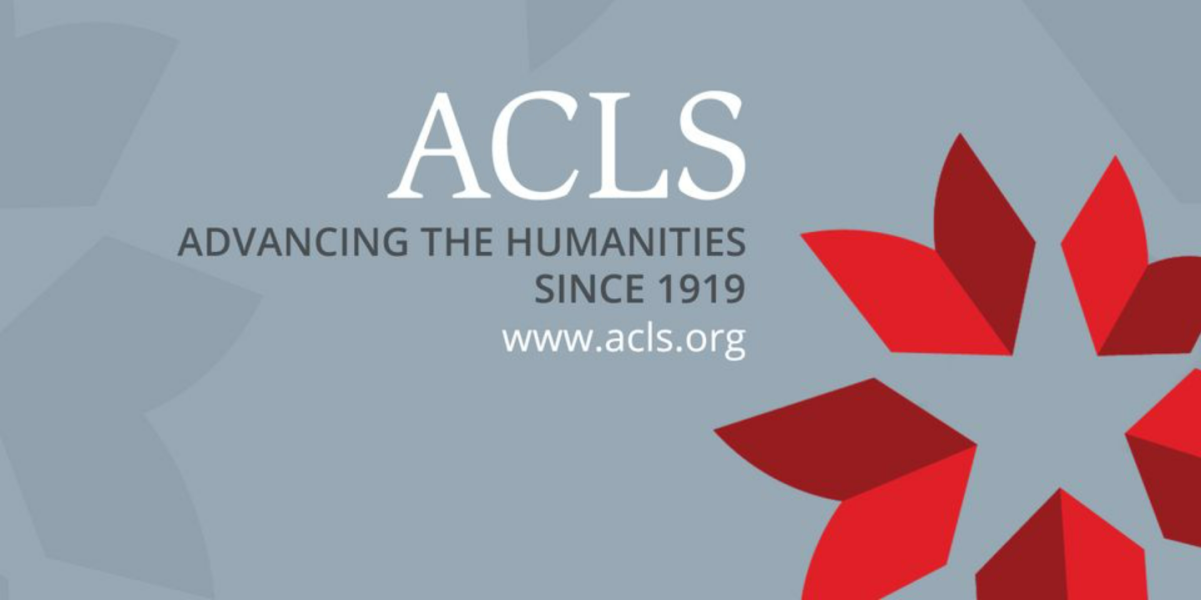 the_post_thumbnail_caption(); ?>
NEW YORK /PRNewswire-PRWeb/ — The American Council of Learned Societies (ACLS) is pleased to announce the formation of the Commission on Fostering and Sustaining Diverse Digital Scholarship, with support from The Andrew W. Mellon Foundation. The project builds on a grant from the National Endowment for the Humanities for research on the sustainability of digital humanities projects.
The Commission will study questions of equitable access in the creation of and access to digital resources and projects related to social and racial justice. This assembly of leading scholars, librarians, archivists, publishers, and university leaders will also address challenges associated with the infrastructure and organizational models for the development of and public access to this work. The Commission's investigations should provide insights that advance approaches to access and sustainability for digital humanities resources more generally. Through a series of roundtables, working papers, and community feedback engagements, the Commission will produce a report with sector-wide recommendations for strengthening the opportunity structure for digital humanities projects that support new directions in scholarship and improve public access to knowledge.
Professor Marisa Parham has been named Chair of the Commission. She serves as director of the African American Digital Humanities Initiative (housed in the University of Maryland, College Park), is the associate director for the Maryland Institute for Technology in the Humanities, and co-directs the Immersive Realities Lab for the Humanities, an independent workgroup for digital and experimental humanities.
Upon reflecting on the necessity of the work of this Commission, Parham noted, "Here is where we are: from across a wide range of institutions, local sites, activist organizations, and more, communities have repeatedly demonstrated their commitment to using digital methods to excavate, curate, and share various kinds of digital heritage. Whether the presentation of that heritage be an interactive timeline, a database, a new media project, or otherwise, it is the work of this commission to ask scholars, librarians, and communities a series of difficult questions: How and where does this work flourish? Who or what falls out of our various equations? How will we make our projects last? How do we continue to cultivate or preserve our objects? And what is especially at stake in this for work seeded in historically marginalized or emergent communities?"
Parham is joined by Commissioners who reflect the diverse and dynamic ecosystem of digital humanities:
The Commission will be supported by a team of experienced librarians and scholars, including Carol Mandel, Distinguished CLIR fellow and Dean Emerita of Libraries, New York University; Katrina Fenlon, Assistant Professor at College of Information Studies at University of Maryland, College Park; and, Zoe LeBlanc, Assistant Professor, School of Information Sciences at the University of Illinois, Urbana-Champaign.
"For more than one hundred years, ACLS has supported the varied strata of scholars engaged in humanistic scholarship; convening a Commission to ask incisive questions about access to, and support of, diverse digital scholarship is central to the academy's effort to support essential fields of study," said James Shulman, Vice President of ACLS, on the Council's commitment to this effort. "Encouraging scholars and scholarship that responds to the needs and interests of diverse audiences requires developing a solid understanding of the social and technical structural challenges that we face. We are delighted to support the work of this stellar Commission."
ACLS also recently launched the Digital Justice Grant Program made possible with support from the Mellon Foundation, which will offer both Seed and Development Grants to promote and provide vital resources for projects that diversify the digital domain, advance justice and equity in digital scholarly practice, and contribute to public understanding of racial and social justice issues.
Formed in 1919, the Amerian Council of earned Societies (ACLS) is a nonprofit federation of 78 scholarly organizations. As the preeminent representative of American scholarship in the humanities and related social sciences, ACLS holds a core belief that knowledge is a public good. As such, ACLS strives to promote the circulation of humanistic knowledge throughout society. In addition to stewarding and representing its member organizations, ACLS employs its $180 million endowment and an annual operating budget of more than $30 million to support scholarship in the humanities and social sciences and to advocate for the centrality of the humanities in the modern world.
The Andrew W. Mellon Foundation is the nation's largest supporter of the arts and humanities. Since 1969, the Foundation has been guided by its core belief that the humanities and arts are essential to human understanding. The Foundation believes that the arts and humanities are where we express our complex humanity, and that everyone deserves the beauty, transcendence, and freedom that can be found there. Through our grants, we seek to build just communities enriched by meaning and empowered by critical thinking, where ideas and imagination can thrive.
Created in 1965 as an independent federal agency, the National Endowment for the Humanities supports research and learning in history, literature, philosophy, and other areas of the humanities by funding selected, peer-reviewed proposals from around the nation.
Media Contact
Heather Mangrum, American Council of Learned Societies, 2126971505, hmangrum@acls.org
SOURCE American Council of Learned Societies