Dr. Paul T. Jaeger co-authored "Foundations of Information Literacy," the first book to offer frameworks for tackling information literacy and disinformation simultaneously.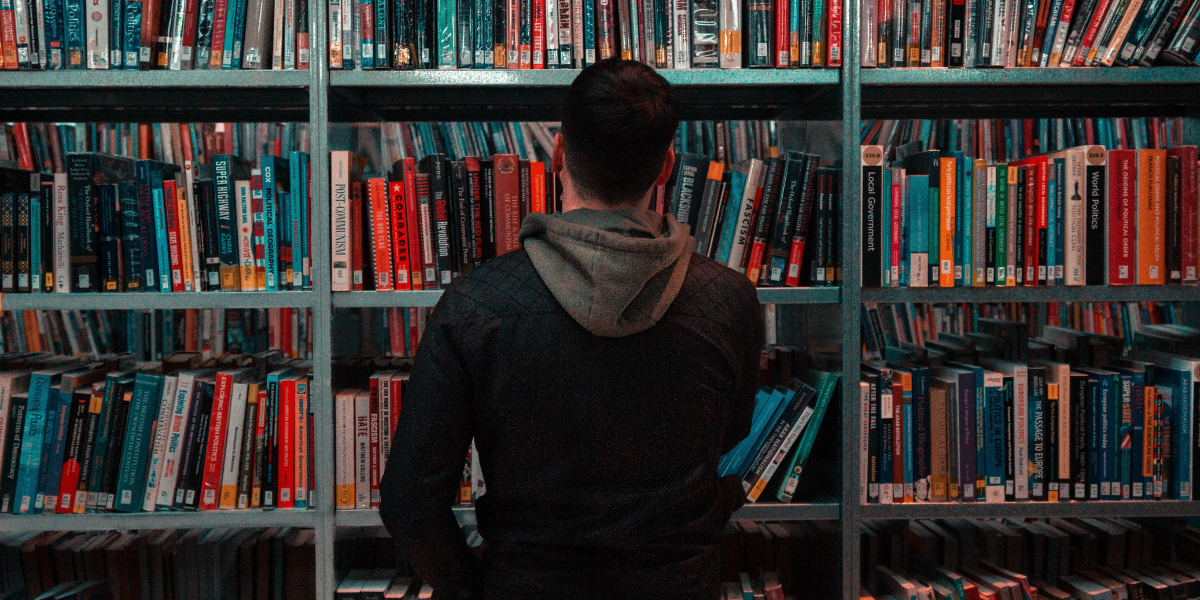 Photo by matthew Feeney on Unsplash
the_post_thumbnail_caption(); ?>
Foundations of Information Literacy published by ALA Neal-Schuman, uniquely examines information literacy from a cross-national, cross-cultural, and cross-institutional perspective. Co-written by Dr. Paul T. Jaeger, a professor at the University of Maryland College of Information Studies (UMD Info College) and Dr. Natalie Greene Taylor, an alumna of the University of Maryland and an associate professor and director of the MLIS program at the University of South Florida, the book provides an essential framework for understanding and teaching information literacy in an environment to often defined by the  spread of misinformation. 
Written with library and information science (LIS) students, active librarians, archivists, museum professionals, and other GLAM (galleries, libraries, archives, and museums) professionals in mind, Foundations of Information Literacy is a resource to use at the beginning of, or in the middle of, their careers to help figure out ways to work with patrons, politicians, funders, and other stakeholders to address how literacy is handled and taught, as well as how these institutions teach people to recognize misinformation. 
From this book, students and practitioners alike will learn about information literacy in a wide variety of contexts, including academic and school libraries, public libraries, special libraries, and archives, and come to understand why information literacy is not just an issue of information and technology, but also a broader community and societal issue.
Libraries, as the book explores, have long served as the main societal institution dedicated to promoting information literacy, doing so well before the term "information literacy" was created. Libraries provide truly lifelong information literacy education and support for community members from the youngest to the oldest. Similarly, libraries have long been involved in helping members of their communities avoid misinformation of many sorts, with efforts to confront health misinformation stretching back to the flu pandemic of the 1910s. 
"We hope  this book and other writings  help to facilitate collaboration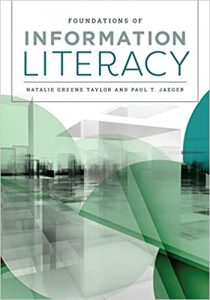 among libraries and other information institutions toward a collective approach to promoting and sustaining lifelong information literacy," said Dr. Jaeger.  
The book also provides a historical overview of advertising, propaganda, disinformation, misinformation, and illiteracy, and explores methods for combating urgent societal ills caused and exacerbated by that misinformation that LIS students and practitioners can use for advocacy, activism, and self-reflection throughout their careers.
Dr. Jaeger has spent much of his career studying the impacts of law and policy on information access and accessibility, with a focus on human rights and civil rights. He is the author of more than 200 journal articles and book chapters, as well as twenty books. Earlier this year, he published an article in The Political Librarian with UMD Info College alum Amy Dickinson which addresses the increasingly restrictive measures on asylum seekers and immigrants, and how contemporary public libraries and librarians have connected with and sought to support immigrants to the United States in diverse ways. Their article chronicles the history of the profession's involvement in such efforts and advocates for such measures as both morally imperative and realizable. 
Jaeger is the Co-Director of Information Policy and Access Center (iPAC) at the University of Maryland which is committed to studying what policies and/or technologies lead to equitable and inclusive information access, a digitally-literate population, an informed and engaged public, or access to Internet-enabled resources and technologies. After several years on hiatus, iPAC will be relaunching this fall with Dr. John Carlo Bertot, Dr. Amelia Gibson, and Dr. Jaeger – all of the UMD Info College – as the leadership team. 
Jaeger is also an affiliate faculty member at the Trace Research & Development Center at UMD. He has published research on the intersection of human rights and accessibility in libraries, fostering equity for library patrons and staff with disabilities, improving accessibility of research articles, and designing an inclusive hiring experience and workplace, among other topics. He recently spoke on the impacts the Americans With Disabilities Act (ADA), which recently celebrated its 30th anniversary, has had at universities and beyond. 
Dr. Jaeger was instrumental in creating the Diversity & Inclusion specialization within the Info College's 4th nationally ranked MLIS program, which has been a critical addition to the MLIS curriculum offerings that endorse the importance of equal access to information by all members of society in the most inclusive terms possible. 
Just a few weeks after the release of Foundations of Information Literacy, Dr. Jaeger, alongside UMD Info College senior lecturer, Dr. Ursula Gorham, and doctoral student, Morgan Adle, contributed to a new book titled Social Justice and Design Implementation in Library and Information Science where they discuss designing for social justice in the UMD Info College's MLIS curriculum. This book presents a range of case studies that have successfully implemented social justice as a designed strategy to generate community-wide changes and social impact.
Dr. Jaeger is the Co-Executive Editor for Including Disability, a free, open-access publication which launched in April 2022. This new publication is an extension of the UMD Disability Summit, co-led by Dr. Jaeger, offering innovative approaches to eliminating systemic barriers and giving voice to disabled people. It is produced by several other faculty and staff members from UMD, including Ron Padron of the UMD Info College. 
This summer, Jaeger and Taylor are finishing a new book titled Foundations of Information Law alongside Dr. Jonathan Lazar and Dr. Gorham, fellow UMD Info College faculty members. Jaeger said this new book will be the "final piece" – in conjunction with Foundations of Information Literacy and 2019's Foundations of Information Policy by Jaeger and Taylor – in helping to create an understanding of the law and policy impacts on information institutions. The three books together give a big picture of the influences on libraries and what they can do and how they are shaped by law and society. 
To learn more and purchase a copy of Foundations of Information Literacy and Foundations of Information Policy, visit alastore.ala.org