Pam teaches undergraduate courses while she begins her thesis work as a Master of Science in Human-Computer Interaction (HCIM) student at the iSchool.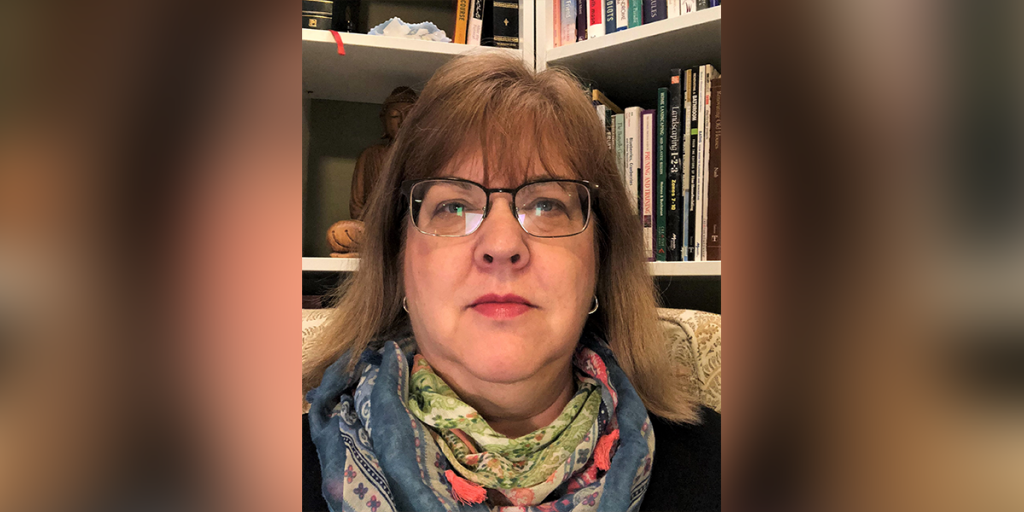 the_post_thumbnail_caption(); ?>
When the UMD iSchool's Bachelor of Science in Information Science (BSIS) program was unveiled in the Fall of 2016, the iSchool began recruiting additional faculty to aid in the program's rapid growth. As a result, Pamela (Pam) Duffy joined the iSchool in August 2018 as an adjunct lecturer after her friend and fellow iSchool colleague, Dr. Kathy Weaver, informed her of the available positions within the new undergraduate program. Prior to the iSchool, Pam spent her professional career working in industry as a Systems Analyst for UNISYS in Baton Rouge, LA and spent several years as a Systems Analyst supporting operating systems and programming languages on UNISYS mainframe computers in Baton Rouge, LA and Atlanta, GA. Throughout her career, she quickly adapted to the evolving advances in technology, becoming proficient in database design and implementation, software design, and project management, including providing client, peer, and user training for public and private institutions. Pam brought this expertise with her to the iSchool where she teaches the Database Design and Modeling undergraduate course. She recently created the new Scholarship in Practice course, Databases for All, targeted to university students who are not Information Studies or Computer Science majors and introduces them to the power of databases and data analytics. Pam is currently beginning her thesis work as a Master of Science in Human-Computer Interaction (HCIM) student at the iSchool with a focus on teaching ethics, diversity, and inclusion. Along with teaching, Pam works with the iSchool Academic Peer Mentors (AMPs) to help them strengthen their confidence to share and teach skills to their fellow students, is a member of the Information Science Program Committee, and acts as the iSchool Faculty Liaison with the UMD Teaching and Learning Transformation Center. In her free time, Pam loves gardening, reading science-fiction novels, and working on a knitted blanket for her friend's grandchild that incorporates STEM concepts such as the Fibonacci pattern, a DNA helix, and messages in Morse and binary code.