Research showing how the Taliban leveraged Twitter, and Twitter's limited management of this, was shared with Voices of America's global audience.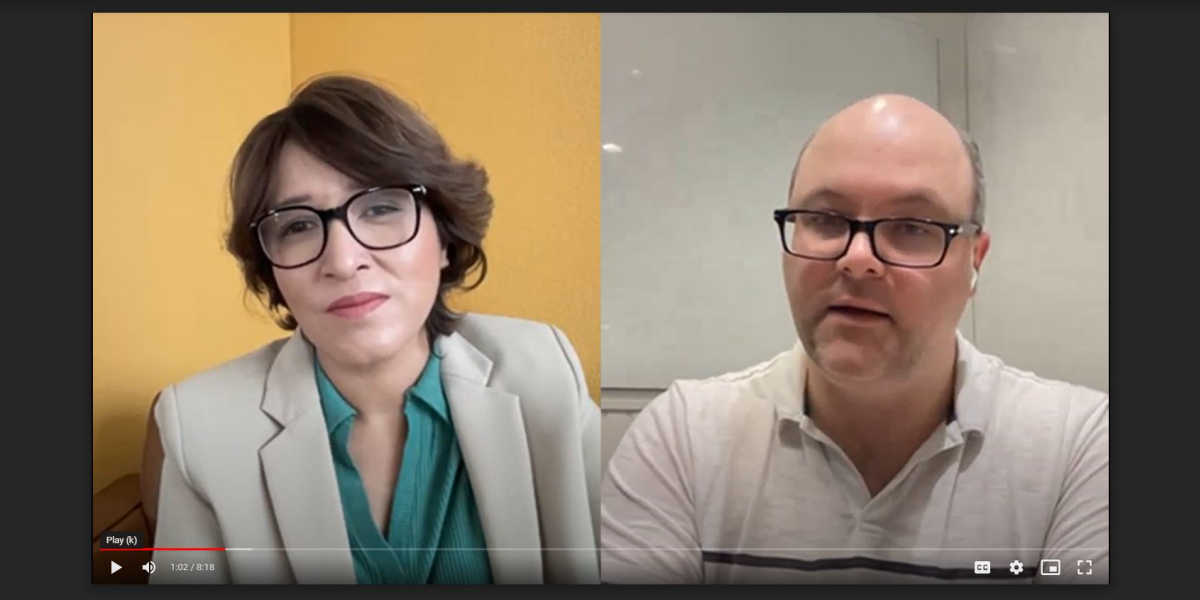 the_post_thumbnail_caption(); ?>
Dr. Cody Buntain, Assistant Professor at the University of Maryland College of Information Studies (INFO College), was interviewed on July 25, 2022 by Voice of America to discuss his recent research on the prevalent and ongoing use of twitter by the Taliban to control and grow their following.
The US state-owned Voice of America broadcast provides news, information, and cultural programming through the Internet, social media, radio, and television in 48 languages to a weekly global audience of more than 311 million. Voice of America began broadcasting in 1942 to combat Nazi propaganda with accurate and unbiased news and information. Ever since, Voice of America has served the world with a consistent message of truth, hope, and inspiration.
Dr. Buntain's research findings regarding the Taliban's use of Twitter were released in June 2022 by the Center for Artificial Intelligence, Data, and Conflict (CAIDAC), in the paper "Powered by Twitter? The Taliban's Takeover of Afghanistan." Co-authored by ESOC Research Fellow Laura Courchesne, Princeton, Bahar Rasikh, University of Regina, and Assistant Professor and CAIDAC Co-Director Dr. Brian McQuinn, University of Regina, the findings of the paper have caught international attention.
2021-2022, the research team examined more than 126,000 Taliban Twitter accounts. As of May 2022, their content was reaching more than 3.3 million accounts. The team's analysis of these accounts supports that:
The Taliban weaponized Twitter to dominate Afghanistan's information environment.

Twitter appears to have profited from the Taliban's presence on its platform.

Twitter's moderation failed to prevent the Taliban from amassing a large audience.

The Taliban deployed a consistent repertoire of influence strategies to take over Afghanistan.
Excerpt from the paper: "Since their takeover of Afghanistan, the Taliban have not only kept their accounts active, but also attracted growing numbers of followers, while Twitter has continued to feature sponsored ads on Taliban accounts whose content violates its own policies. Twitter continues to monetize the Taliban's presence on the platform… Further, many Taliban posts published during the summer of 2021 in violation of Twitter's sensitive content policy remain available."
In the 8-minute Voice of America interview (watch here), Dr. Buntain discusses how it's not necessarily surprising that the Taliban was able to amass a following on Twitter, but that Twitter has not and continues to not actively moderate this content. Dr. Buntain shares how this limited moderation creates a conduit for the Taliban to interact with the West and through Twitter's continued recognition of the Taliban and its mouthpieces online, Twitter lends the Taliban legitimacy.
#banthetaliban is beginning to trend on Twitter as the public protests this content. The research team believes that Twitter's allowance of this growing trend, and related imagery that often showcases Taliban misogyny, may indicate that Twitter is prepared to tamp down on the audience that the Taliban is building.
Although the research team calls for greater moderation of social content coming from the Taliban, moving forward, they hope to see the continuation of open social media platforms in Afghanistan to allow non-Taliban residents to share their lived experiences with each other and the global community.