Master of Professional Studies in Game, Entertainment, and Media Analytics (GEM)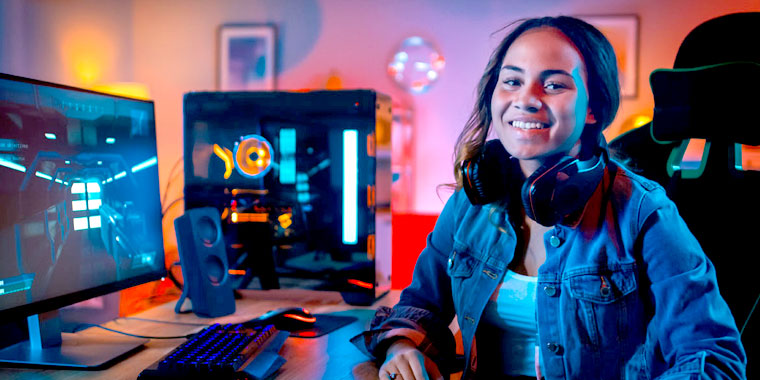 Are you interested in becoming a GEM student? Connect with our program team! We would love to hear from you.
The GEM program, offered at the University of Maryland College of Information Studies (top-10 ranked nationally), addresses the growing need for highly-trained information professionals and data scientists who understand the complexities of the entertainment industry.
Through a program designed hand-in-hand with entertainment industry professionals, GEM students develop expertise in how to apply analytics and data science methods in support of:
video games
mobile games
streaming video
Over-The-Top (OTT) media
traditional media
eSports
and other current internet-based entertainment products
Our interdisciplinary curriculum (30 credits, 10 courses) draws on skills and concepts from information management, advanced analytics, information systems, computer science, and data visualization. We blend theory, practical skills, and hands-on learning with industry professionals, preparing our graduates to apply their skills directly in their careers.
GEM is a fully online program that can be completed in as little as 18 months.