Events
UMD Info Challenge: Going Beyond Data 2022
Event Start Date: Saturday, February 26, 2022 - 12:00 am
Event End Date: Saturday, March 5, 2022 - 11:59 pm
Location: Virtual
---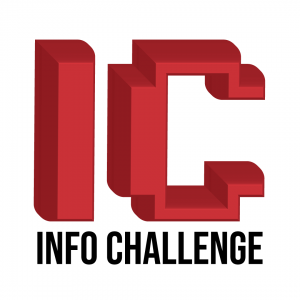 The UMD Info Challenge 2022 (IC22), formerly known as the UMD Data Challenge, will bring together students across disciplines and experience levels to address real-world challenges while exploring the vast world of information.
This year's theme, Going Beyond Data, will challenge students to utilize their skills in data analytics, design, and cybersecurity to create solutions that empower communities and enhance their resilience.
Student Participant Registration
You can find out more information and register here.
Partner
There are many ways to become an InfoChallenge Partner. Click here to find out more.
Questions?
Email the DC21 team at infochallenge@umd.edu.
Event Schedule
February 11, 2022 | IC22 Mentor and Judge Information Session
February 26, 2022 | Kick-off Event
March 5, 2022 | Showcase and Judging Event
March 9 – 16, 2022 | Yottabyte Partners Interview Award Winning Teams