Events
Sociotechnical Cybersecurity Lecture Series: Beyond Insurance
Event Start Date: Thursday, February 11, 2021 - 11:00 am
Event End Date: Thursday, February 11, 2021 - 12:00 pm
Location: Virtual
---
Beyond Insurance – How Managed Security and Technology are Redefining How Insurance Operates in Society
Speakers:
Shauhin Talesh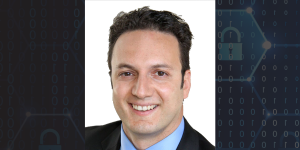 Join the conversation, request events, share research & readings, and more on the STC Discord server: https://discord.gg/nqZZux
All live STC events will be held in a Zoom webinar with meeting information shared after registration.
Existing research suggests an increasing prevalence and reliance on data and technology across significant segments of society. This often takes the form of datafication, information capitalism, and involves data brokers. However, there has been less focus on the processes and mechanisms through which data and technology influence particular industries. Using cybersecurity as an area of focus, this study explores how data and technology influence how the insurance industry operates. We focus on cyber insurance, an area where insurers historically have lacked large actuarial data and have faced challenges on how to manage this risk. Drawing from interviews with over sixty persons in the insurance industry, analysis of big data, insurance applications, and industry materials, we find that technology is the mechanism through which insurers regulate. In addition to risk management, we explore how technology and managed security influence the underwriting, pricing, advertising, and purchase of insurance. We explore the implications of the rise of insur-tech for the insurance industry, cybersecurity, and society.
Professor Talesh is an interdisciplinary scholar whose work spans law, sociology, and political science. His research interests include the empirical study of law and business organizations, dispute resolution, consumer protection, insurance, and the relationship between law and social inequality. Professor Talesh's most recent empirical study addresses the intersection between organizations, risk, and consumer protection laws. Professor Talesh's scholarship has appeared in multiple law and peer-reviewed social science journals including Law and Society Review and has won multiple awards in Sociology, Political Science and Law & Society.