Events
GEM (Game, Entertainment, and Media) Analytics Industry Expert Series: Strategic Intelligence
Event Start Date: Wednesday, October 6, 2021 - 12:00 pm
Event End Date: Wednesday, October 6, 2021 - 1:00 pm
---
Strategic Intelligence – The Analytics Capability You Didn't Know You Needed
Which indicators are important when monitoring and forecasting the future trends of a rapidly evolving tech industry? This session aims to provide a new way of thinking about market insights, competitive intelligence, and user research/experience and how it is applied to the video game industry to identify new opportunities, overcome challenges, and fuel strategic growth. We'll walk through some of our processes on strategic monitoring, trend identification, and product analysis and design while demonstrating some of the ways analysis is created, presented, and distributed to stakeholders using the real-life application to the video gaming industry.
The GEM (Game, Entertainment, and Media) Analytics Industry Expert Series invites practitioners and experts from the entertainment industries to share their experiences, ideas, and best practices in information use and analysis. These guests will demonstrate how their organizations use data analytics to solve interesting challenges associated with customer/player user research, operational and business metrics, application/game design, ethical data use, data privacy protection, as well as other opportunities.
Speaker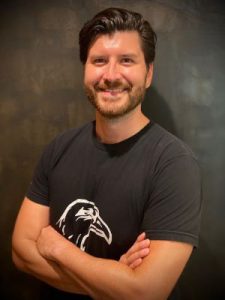 Solomon Foshko currently leads Strategic Intelligence at Wargaming.net, a global video games publisher and developer. The team's core focus is understanding consumer and industry drivers in regional markets for product-market fit, development design, and prototype testing for games. He's a life longer gamer, a data nerd, and generally someone just trying to make sense of the world.