Events
CAFe Speaker Series & Black Communication & Technology Lab present: Techno-Vernacular Creativity and Innovation
Event Start Date: Wednesday, March 2, 2022 - 4:00 pm
Event End Date: Wednesday, March 2, 2022 - 5:00 pm
Location: Virtual
---
Abstract:
Dr. Nettrice Gaskins refers to three main modes of TVC activity: reappropriation, remixing, and improvisation, to guide people from research into practice. Drawing on real-world examples, she shows how TVC creates dynamic learning environments where underrepresented ethnic students feel that they belong. Students who remix computationally, for instance, have larger toolkits of computational skills with which to connect cultural practices to STEAM subjects; reappropriation offers a way to navigate cultural repertoires; improvisation is firmly rooted in cultural and creative practices. With algorithms and machine learning as her media, Gaskins explores what she calls "techno-vernacular creativity" with her artistic practice. Gaskins uses an A. I. neural network application to create images. The process synthesizes an image of each subject with other patterns to create new aesthetic vocabulary beyond the scope of human thought. Her images open new frontiers of artistic expression while posing moral and ethical questions about future uses of A.I.
Bio:
Dr. Nettrice R. Gaskins is an African American digital artist, academic, cultural critic, and advocate of STEAM fields. In her work, she explores "techno-vernacular creativity" and Afrofuturism.
Dr. Gaskins teaches, writes, "fabs", and makes art using algorithms and machine learning. She has taught multimedia, visual art, and computer science with high school students. She earned a BFA in Computer Graphics with Honors from Pratt Institute in 1992 and an MFA in Art and Technology from the School of the Art Institute of Chicago in 1994. She received a doctorate in Digital Media from Georgia Tech in 2014. Currently, Dr. Gaskins is a 2021 Ford Global Fellow and the assistant director of the Lesley STEAM Learning Lab at Lesley University. Her first full-length book, Techno-Vernacular Creativity and Innovation is available through The MIT Press.
Gaskins served as Board President of the National Alliance for Media Arts and Culture (The Alliance) and was on the board of the Community Technology Centers Network (CTCNet). She is currently on the board of Artisan's Asylum.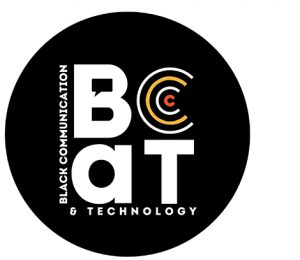 This talk is co-sponsored by CAFe and the newly launched Black Communication and Technology Lab (BCaT). BCat is a part of the Digital Inquiry, Speculation, Collaboration, & Optimism (DISCO) Network funded by the Andrew W. Mellon Foundation.