Academic Minors
These two exciting academic minors are offered at the Shady Grove Campus for UMD undergraduate students.
The Information Risk Management, Ethics, and Privacy Minor
The 5-course (15 credits) undergraduate minor in Risk Management, Ethics, and Privacy is designed to prepare students to evaluate major information and big data privacy and security issues that businesses and individuals are faced with. The curriculum will examine risks companies face while collecting, storing, and managing information and their existing customers' and stakeholders' data. The coursework will focus on practical strategies to mitigate risks and explore the ways emerging technologies benefit in the context of risk management, ethics, and privacy.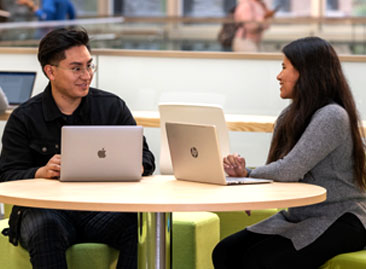 The Technology Innovation Leadership Minor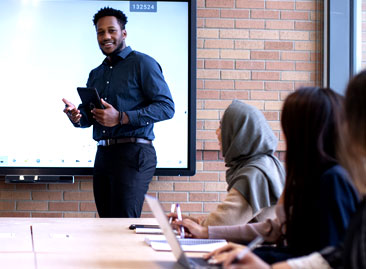 The 5-course (15 credits) undergraduate minor in Technology Innovation Leadership prepares students to effectively create and navigate a climate of technological innovation within an organization or team. By combining creative leadership, design thinking, and understanding socio-technical challenges, students will tackle large-scale problems relating to technology innovation. Innovative thinking approaches incorporated into the curriculum will allow students to create new ideas and energy and solve socio-technical challenges through leadership experiences. The coursework will examine the different ways leaders and social entrepreneurs strategically use innovative technologies and information to solve social, cultural, and environmental problems.