Journalist and information entrepreneur discusses the intersection of technology and journalism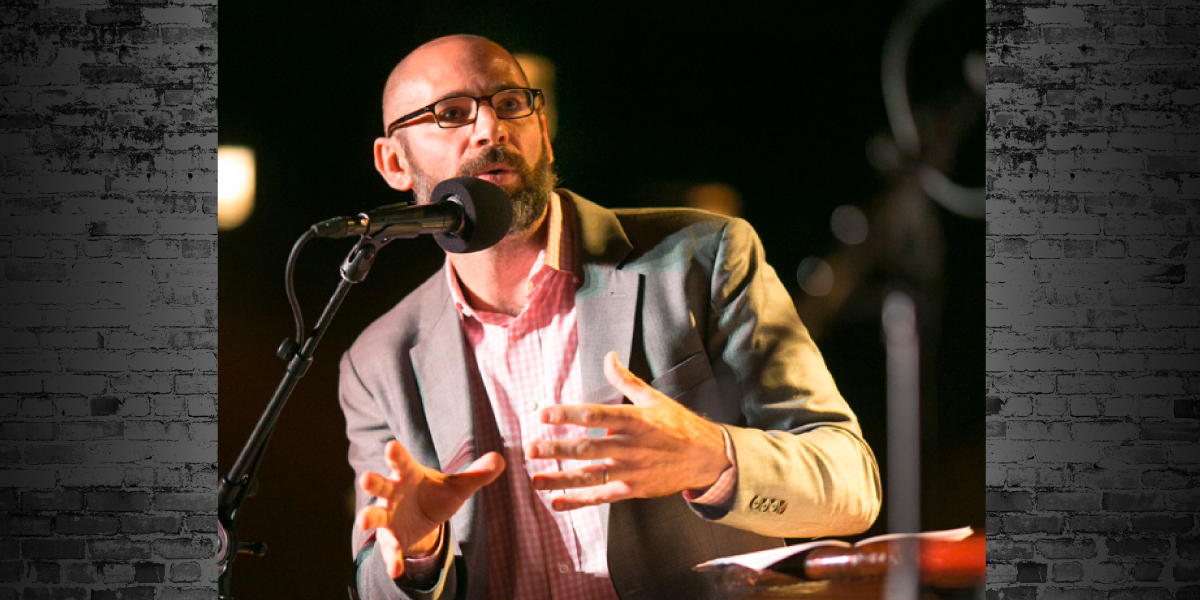 the_post_thumbnail_caption(); ?>
Dozens of students, faculty and University of Maryland community members attended a presentation on Sept. 28 about translating digital information into human experience. 
The talk, held by journalist and information entrepreneur David Plotz, was part of the Dean's Lecture Series hosted by the university's College of Information Studies (INFO) and the Phillip Merrill College of Journalism. 
Plotz is the CEO of City Cast, a network that provides daily podcasts and newsletters about cities across the country. He was formerly the CEO of Atlas Obscura, an online magazine and travel company, the editor in chief of Slate Magazine and a writer and editor for Washington City Paper. 
City Cast podcasts, which are available in 11 cities across the country, provide local news during an especially crucial time for journalism. The company is one way technology can be harnessed to strengthen and impassion communities, according to Plotz. 
"We do inform you events, but the purpose is to make you feel more connected to the city and give you the tools to be a more active citizen of the city," Plotz said. 
Plotz spoke for around 40 minutes before inviting audience questions. Many attendees expressed concern about the negative impacts of AI, including the potential for large language models to replace many journalists' jobs. 
Plotz told the audience that while AI can help gather and analyze data, it can't replace the thing journalists strive to capture: human connection. 
"People need connection. They need human stories," Plotz said. "A lot of people thought [journalism] was just churning out information for people, but people now know it's not that, it's building community. It's building connection. It's telling stories."
Watch the full presentation below: