Tomaquag Museum Executive Director Lorén Spears discusses strategies for decolonizing and Indigenizing museum policies, processes, and collection/archive design.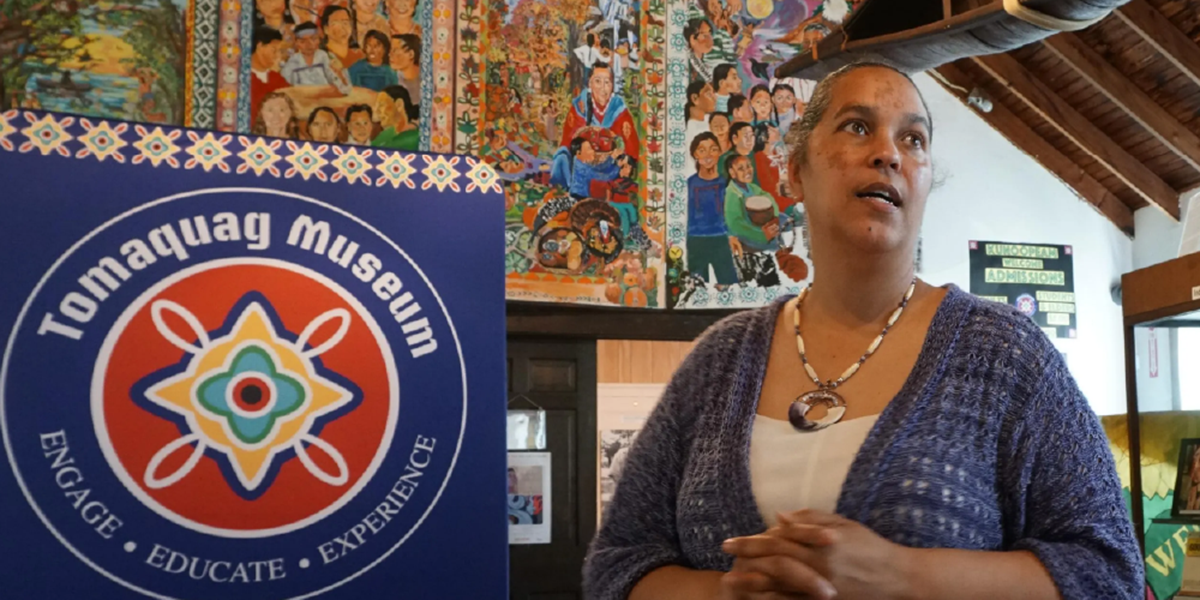 the_post_thumbnail_caption(); ?>
The Tomaquag museum, established in 1958 by anthropologist Eva Butler with the guidance of the late Princess Red Wing (Narragansett/Wampanoag), is the only museum in Rhode Island dedicated to and operated by Indigenous peoples in the state and region. Tomaquag's mission is to educate the general public about the histories of Indigenous peoples in ways that center their experiences in the past, present and future. Through its mission, outreach, and educational initiatives, the museum strives to decolonize and Indigenize its practices and policies. On December 7, 2022, Lorén Spears, Narragansett and Executive Director of Tomaquag Museum, explored the museum's current strategies for decolonizing and Indigenizing the policies, processes, and design of collections and archives, as well as their plans for a new museum campus.
You can watch the full December 7 CAFe Speaker Series webinar below or on YouTube.