iSchool's Beth Bonsignore joins interdisciplinary team to expand Wi-Fi infrastructure in urban greenspaces.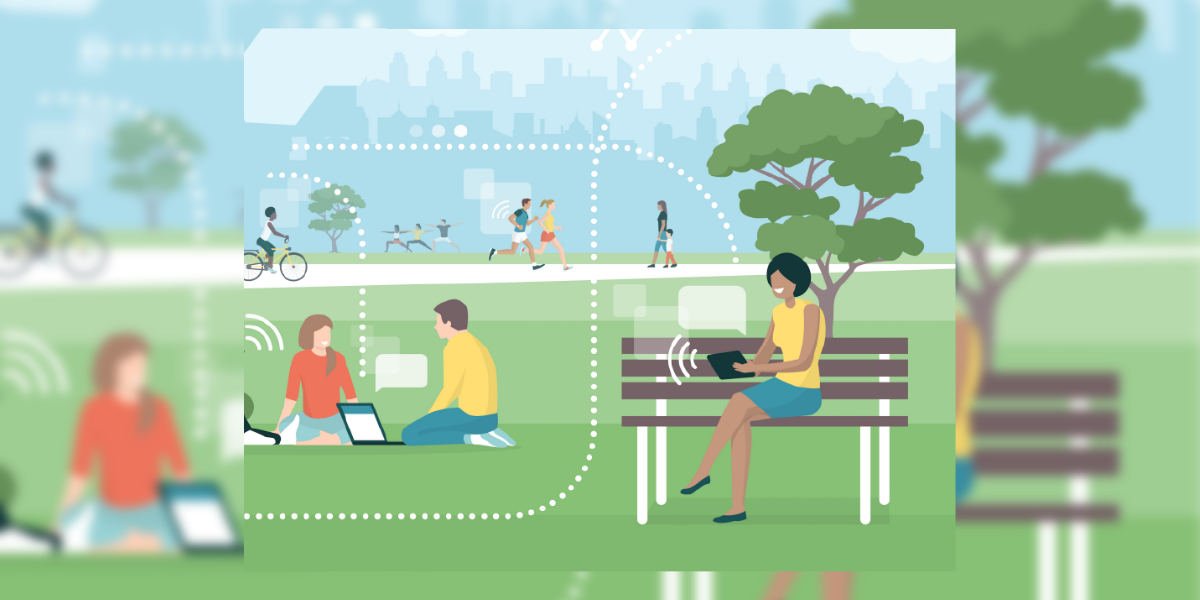 Illustration courtesy of UMD Department of Computer Science
the_post_thumbnail_caption(); ?>
Dr. Elizabeth (Beth) Bonsignore, an assistant research scientist at the College of Information Studies (iSchool), will be working alongside a team of UMD researchers on a new $150K NSF-funded project to increase internet connectivity among communities. The UMD team, led by principal investigator and assistant professor of computer science, Dr. Nirupam Roy, have partnered with the Maryland-National Capital Parks and Planning Commission (M-NCPPC)'s Department of Park and Recreation on this project.The one-year project, funded by NSF's Smart and Connected Communities program, will be tested in several recreational areas in Montgomery County and Prince George's County, Maryland, with hopes that these pilot efforts can be expanded to include all M-NCPPC-administered recreational areas in the two counties. Watkins Regional Park in Upper Marlboro is being considered as the first location.
The project proposes a new model, known as Build Resilience through the Internet and Digital Greenspace Exposure (BRIDGE), by leveraging off-the-shelf Wi-Fi technology, novel algorithms, community assets, and local partnerships to lower the cost of greenspace Wi-Fi and ensure long-term governance.
Read the full article here.