How an alumni is working towards improving access to critical online legal resources and striving to close the "justice gap."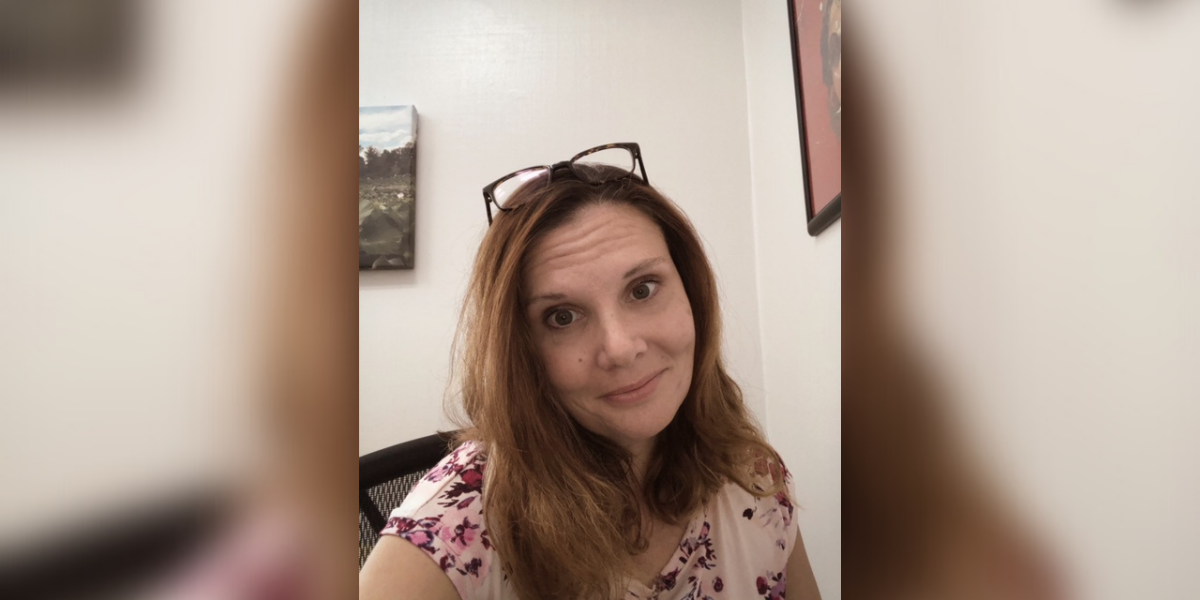 the_post_thumbnail_caption(); ?>
Within the library and information science fields, the many roles libraries and librarianship play in society today are often overlooked. Over her journey that began with a graduate degree in public policy and a degree in law, Ursula Gorham discovered the stark limitations of information access which led to her career practicing, and eventually teaching, law and public policy in the context of the broader library systems.
While simultaneously working for a bankruptcy court and completing the Master of Library and Information Science (MLIS) program at the UMD iSchool, Ursula saw an increasing number of individuals who were representing themselves and struggling to navigate the court system, often due to limited self-help resources available which people often didn't know existed or where they could find them. After numerous conversations, lunches, and crossword puzzles later with the Honorable Paul Mannes at the bankruptcy court, Ursula realized exactly what she wanted to study as a doctoral student.
"Whether it was co-authoring an article, doing a conference presentation, or co-teaching a class with them, I was able to learn by doing, which gave me the confidence to not only do those things on my own but also to "pay it forward" with my students now."
Ursula began the PhD program at the iSchool in 2011 and, over the next four years, worked as a graduate research associate at the Information Policy & Access Center, where she worked on an IMLS-funded project focused on libraries and e-government. During her time in the program, she received mentorship from Dr. Paul Jaeger and Dr. John Bertot who helped Ursula conduct research and provided best practices on how to teach.
After graduating with her PhD, Ursula went on to publish her first solo authored book, Access to Information, Technology, and Justice: A Critical Intersection, in 2017 based on her PhD dissertation, dedicating it to a beloved mentor who had passed. She also joined the iSchool faculty in 2015 as a lecturer teaching courses focused on information access, information policy and information literacy, and has served as the director of the MLIS program since August 2020.
"Had I not gone on to get my PhD, I would have never discovered how much I love teaching. After holding a variety of positions that I enjoyed (to some extent or another!) I couldn't have predicted how connected to teaching I felt from the first time I did it."
In her spare time, Ursula enjoys spending time with her boys (ages 13 & 17) who are growing up way too fast, practicing yoga, and binge watching/listening to anything related to true crime.
Looking to discover answers to your most pressing information questions? Visit the iSchool's PhD Homepage to learn more about the program and 50+ research interest areas, or email ischoolphd@umd.edu.