MLIS students specializing in Archives and Digital Curation seek hands-on experience digitizing historic material.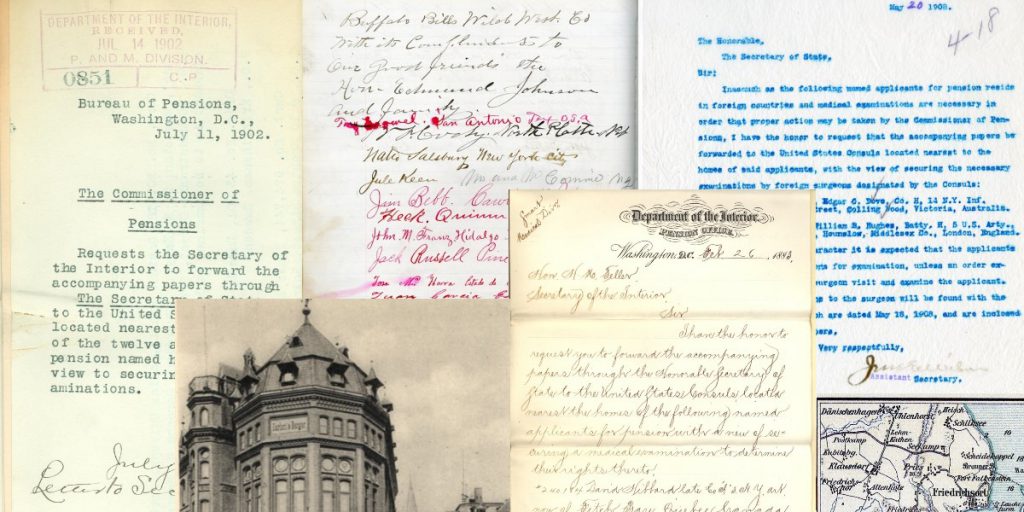 the_post_thumbnail_caption(); ?>
MLIS students specializing in Archives and Digital Curation seek hands-on experience digitizing historic material. In INST746 (Digitization of Legacy Holdings) they get the experience they need to work in archives, historic societies, museum libraries, government archives, and other institutions that rely on their skills to digitize holdings.
Through hands on exercises and real-world projects, students in INST746 learn how to incorporate digitization of analog holdings into an existing archival program and how to link records of different formats and from different collections together. They work with real government documents, postcards, maps, and letters, then datafy this material – adding descriptions and metadata. Students work on one of four different projects that complement each other and ultimately contribute to a greater project. Students who have completed t to identify government records; process and digitize these documents, extract data, produce indexes, posters and articles.
Archivists want to give people access to the records they have. By doing computational archival science treatment Dr. Heger's students are letting people know that records exist and making them accessible. They are not only increasing awareness of and access to the records, they are also uncovering stories about pre-World War I injured veterans.
Take for example, the story of Henry Müller. MLIS students David Conway, Billy Frederick, Vicky Marchand, and Christine Scully uncovered his story through historic documents (1895-1899).
"Henry Müller was a prolific writer. This collection includes 74 letters from Henry to the U.S. Consulate ('Miscellaneous Letter Received.'). Henry's letters reflect his emotional swings and aggressive behavior…he moved frequently both voluntarily and involuntarily. During his four years in Montreal, the correspondence documents that he lived in a boarding house, and several medical institutions."
Through their group's project, they also learned that the U.S. government supported injured veterans anywhere in the world and ensured that monthly payments reached the intended recipient (including surviving spouses) and wounded veterans had to access health care services, which provides us insight into the evolution of treatment and rehabilitation.
# # #
What is datification? Datafication in this case is the process of taking a historic record and turning it into data so that is accessible to users. Students in INST746 look at a set of documents to figure out what information it holds and how the data is displayed. It is up to them to determine what keywords, headings, groups, and columns will be when a physical document is datafied and transcribed onto something like an excel spreadsheet.