The esteemed scholarship program provides financial and professional opportunities to high-achieving students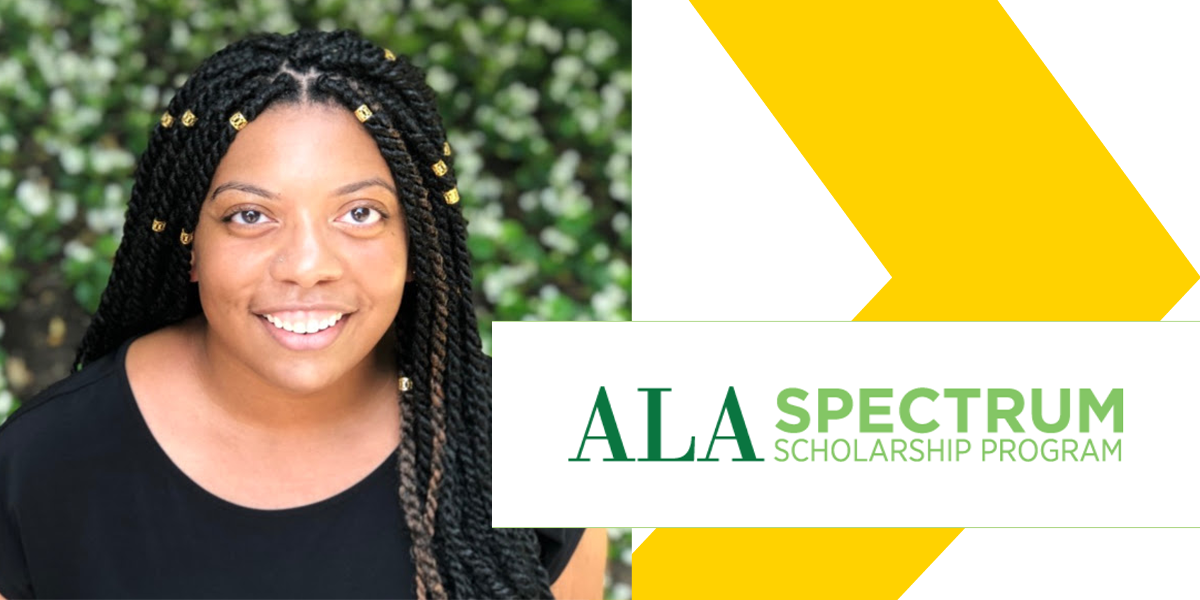 the_post_thumbnail_caption(); ?>
Master of Library and Information Science student Leigh Amadi Dunewood was named a recipient of this year's American Library Association's Spectrum Scholarship in June. 
The competitive ALA program seeks to broaden new generations of racially and ethnically diverse librarians by assisting students in obtaining higher education and leadership positions within the profession. In addition to financial support, the program provides recipients with mentorship and networking opportunities. 
Growing up, Dunewood spent her time in libraries. To some degree, she always saw herself pursuing a future in information.
"I like learning and I like information. I like being able to have a question or curiosity about the world," Dunewood said. "Learning that that could be an actual career, being an information professional, being able to support and anticipate people's information needs is really an honor."
Dunewood received her bachelor's degree in ethnic studies and women's, gender and sexuality studies from Bowling Green State University in Ohio. She also has a master's degree in higher education, student affairs and international education policy from the University of Maryland and is currently the diversity, equity and inclusion coordinator for the University Corporation for Atmospheric Research.
After encouragement from one of her mentors, Dunewood looked into the scholarship and decided to apply. She was excited about an opportunity to connect with other professionals who are passionate about the future of library and information science. 
"It's really just nice to have a community of people who are in a similar space as me, doing similar learning as me and preparing and training for this field," Dunewood said.
Dunewood is passionate about information accessibility and hopes to eliminate barriers that inhibit marginalized groups from accessing information. While she can't fix society or the entire profession, she can make her practice transformative and liberatory, she said. 
"We live in a disabling society that does not want certain groups in certain populations to have access to information." Dunewood said. "The more people can adopt a sense of curiosity and wanting to learn more about how people relate to one another, how people show up in community for one another, the more people can just show up in the world as humans."