The INFO College's MLIS Curriculum Uses Hands-on Approach to Train Future Archivists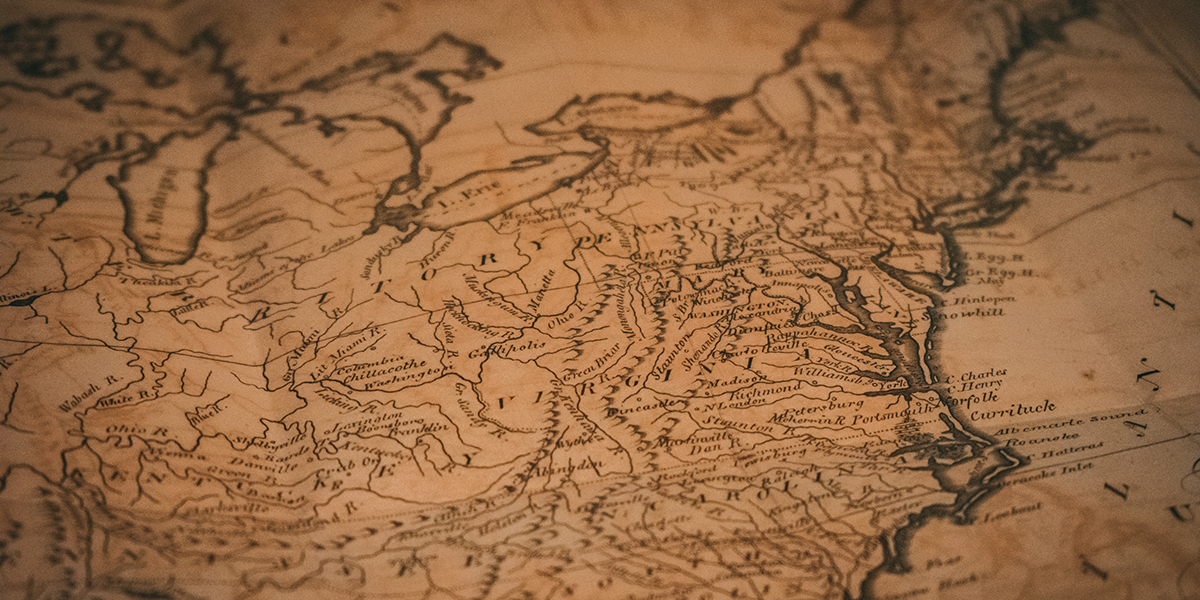 the_post_thumbnail_caption(); ?>
UMD sits on the ancestral lands of the Piscataway People. The traditional Piscataway homeland extends from the western bank of the Chesapeake Bay to the watershed of the Potomac River, now known as Virginia, and all land from the southern tip of St. Mary's County to Baltimore County, including Montgomery County, Anne Arundel County and Washington, D.C.
Despite initial friendliness to European colonizers in the early 1600s, settlers encroached on Indigenous land and scattered the Piscataway tribal members, some migrating to Northern Virginia and Pennsylvania and others pushed to Southern Maryland in Calvert, Prince George's, and Charles Counties.
"We've been here for over 15,000 years," said Mario Harley, former vice chair of the Piscataway Conoy tribal council. "Since that time frame, we're reestablishing ourselves as a tribal entity within the state of Maryland, as well as the DMV region."
University of Maryland (UMD) College of Information Studies (INFO) Assistant Professor Diana Marsh, who teaches a core course for the Master of Library and Information Science (MLIS) program, was introduced to Mario Harley by INFO faculty member Andrew Fellows, who has helped develop student capstone team projects that have worked with the Piscataway leaders to enhance website content for presentations or other use. The teams created graphics that categorized content under categories for website users to quickly access and read about treaty documents, historical maps, cultural descriptions and other informative material. The capstone projects involved lengthy interviews and regular meetings with leaders as the teams developed their semester project plans, presented drafts and implemented final presentations and deliverables to the Piscataway.
Based on previous work with the capstone projects, there seemed to be a need to locate dispersed Piscataway archival materials, to be integrated into new Tribal websites, exhibits, or publications.
Introduction to Archives and Digital Curation is a fundamental course for MLIS students. Marsh always looks to implement project-based learning, and decided to help students practice digital curation by working with existing archives to gather primary source resources and archival information about Piscataway history.
Working in groups, MLIS students were able to curate collections of information about the Piscataway Conoy Tribe including documents, photographs, manuscripts, and historical treaties that were not publically available. Piscataway leaders spoke and worked with students several times throughout the project to educate them about Piscataway history and its erasure.
"[The project] was a really good learning experience for the students because I think they sometimes take for granted that information is easily accessible," Marsh said. "People are used to using Amazon and Google, and archival information systems don't work like that" – oftentimes it's difficult to obtain information from existing archives.
Another challenge of obtaining information or knowledge from archives is that historical documentation can convey a limited perspective of the actual event, reflecting the views of colonists rather than Indigenous people, said David Proctor, a member of the Piscataway Tribe who advised students throughout their project.
To mitigate these information gaps, Proctor and other Piscataway Conoy members try to find multiple accounts, whether that be treaties, verbal accounts, or other documents. The practice of finding multiple accounts of an event was something Proctor, Harley, and Marsh instilled in the students while working on this project.
Proctor said that in addition to offering advice and expertise, he also developed relationships with the students. "It was very insightful, that students had very little knowledge of our tribal history and the barriers to accessing that information when they enrolled in the course. However, they had an incredible skill set, and [we were] able to see their interest and desire to find information grow, even as their frustrations with the access barriers were realized," Proctor said. "Knowing the difficulty that Mr. Harley and I have had finding information, hearing what the students were experiencing let us know that even with the clout of a prestigious University, finding documentation was still an arduous process. It has overall been a great relationship. We look forward to doing a lot more in the upcoming semesters.