How 5 Lecturers Bring Real-World Expertise to the Classroom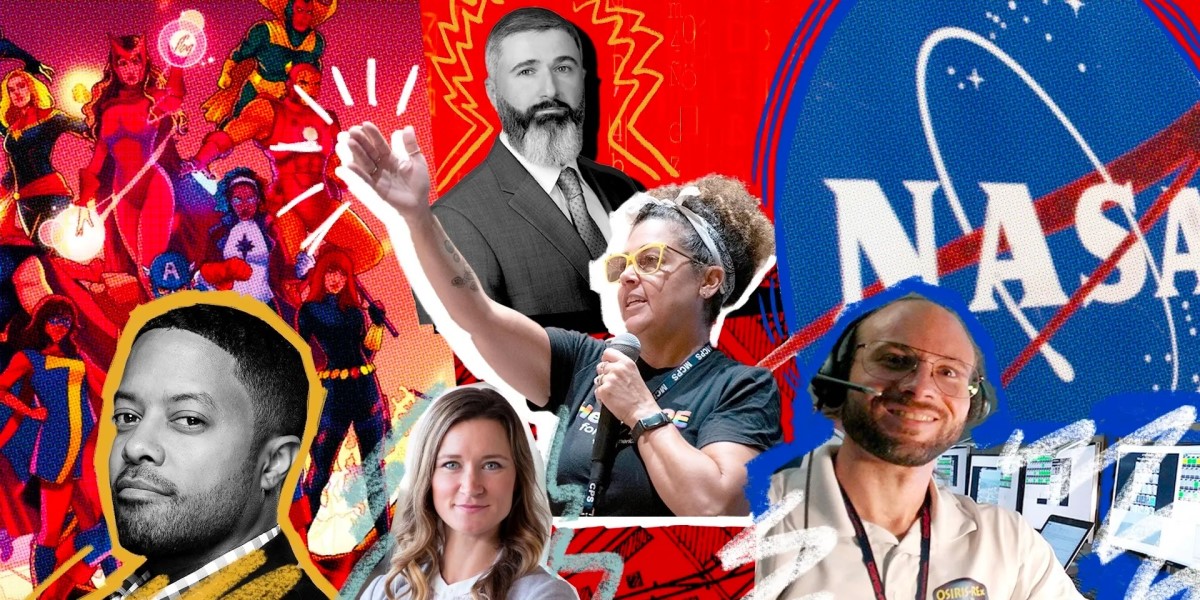 Photo collage by Maryland Today staff featuring left to right: David Betancourt, Amber Wendland, Michael Prakhye, Cara Grant, Brent Barbee
the_post_thumbnail_caption(); ?>
In between days spent defending the Earth from asteroids, teaching jujitsu, studying crime scenes and excelling at hundreds of other vocations, experts across the Baltimore-Washington area come to the University of Maryland to do it some more.
As adjunct faculty, around 450 professionals teach part-time on campus, sharing current professional practices in their fields, extending the ranks of faculty in the schools and colleges, and lending the prestige of their often high-profile employers to the university.
"Our adjunct faculty are invaluable members of our university community. Their dual roles as dedicated educators and active professionals enrich our classrooms with practical insights and skills," said Senior Vice President and Provost Jennifer King Rice. "This union of academia and real-world application equips our students with a comprehensive understanding of their disciplines, positioning them for success beyond graduation."
In return, adjuncts can find fresh motivation to stay current in their skills, supplement their income, get a jolt of energy from their students, recruit candidates for internships and jobs in their offices, and pass along their passions to the next generation.
"To work with college-age kids who want to learn and want to be there, and to see the benefits even in a short semester is wonderful," said Ken Klotz, a senior kinesiology lecturer and sixth-degree black belt who owns two karate studios. "I'm thankful that over the years, I hear back from people saying, 'I really got a lot out of your class.' That just means so much."
Here's how five lecturers spend their time outside the classroom—and how they bring their real-world experiences back into it to help students learn:
---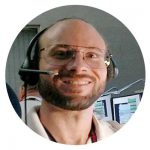 Brent Barbee
Day job: Aerospace engineer at NASA's Goddard Space Flight Center
Courses taught: "Near-Earth Object Exploration" (ENAE603), "Interplanetary Navigation and Guidance" (ENAE741)
As a key player in a NASA mission last year that successfully changed the orbit of an asteroid similar to others that could one day threaten the Earth, aerospace engineering lecturer Barbee got to take his students along for the ride—or at least give them an inside look at how the dramatic-sounding field known as "planetary defense" actually works.
"If we're going to be planning an actual mission to go deflect an asteroid, it's really helpful to have a better idea of what to expect and how the system is going to behave," said Barbee, who collected data from the "ejecta," or the displaced rock launched into space during the Double Asteroid Redirection Test (DART).
He started working at NASA as a contractor in 2006 and joined the civil service at NASA in 2010. He had been focusing on how to fend off asteroids and comets on a collision course with Earth since his graduate work in 2005 and has continued that work at NASA. Now Barbee juggles meetings, writing code and researching as he bounces between the Goddard Space Flight Center, the Johns Hopkins University Applied Physics Laboratory, where the DART spacecraft was built, and the UMD campus.
In his Near-Earth Object Exploration class, he invites NASA colleagues as guest speakers, guides students as they design their own space missions and shares "war stories," data and imagery from the real mission operations center.
"Students are often really, really interested in what's going on project-wise—in my case, at NASA, but I'm sure it's true for faculty who work in other domains as well," he said. "Working with the students has always been a really rewarding experience."
---
David Betancourt
Day job: Comic book culture reporter at The Washington Post
Course taught: "Special Topics in News Writing and Reporting: Covering Comic Book Culture in Entertainment" (JOUR328V)
David Betancourt says he isn't the guy to "dot your i's and cross your t's"—there are plenty of other journalism classes for those basics.
But what students do get is a Washington Post reporter who invites their emails and social media messages, giving valuable insights as they start their careers.
"This industry is as much about who you know as what you know," he said. "The type of professionals we have at the journalism school at UMD—that's access I would have killed for when I was in college."
Without those connections, Betancourt slogged through years as a news aide and an assistant and in government contracting before he became a reporter. Then, he took advantage of an invitation from Kevin Merida, then second-in-charge at The Post, for fellow Black journalists to come to him with ideas. Betancourt made his pitch for more superhero coverage, the movie "The Avengers" made more than $1.5 billion, and his unusual beat was born.
That initiative and innovative spirit are what he hopes to instill in his students as they discuss how comics from X-Men to She-Hulk have taken over pop culture in the last 20 years. He's upfront about how hard it is to start something new, but encourages students to think creatively about how to use different platforms (like how he started as a contributor to The Post's comics blog, back when blogs were big).
In particular, he hopes to inspire more Latinos and African Americans to become reporters. "I hope my success shows students from those backgrounds that this is something they can pursue," he said.
---
Cara Grant '01
Day job: Supervisor of health and physical education at Montgomery County Public Schools (MCPS)
Courses taught: "Teaching Secondary Physical Education" (KNES622), "Professional Seminar for Teacher Development in Physical Education" (KNES678)
As Grant thinks back to her own physical education and health classes growing up, the kinesiology lecturer remembers fitness test scores that lacked context and a couple of weeks of sex ed.
"The emphasis on why we were doing these things wasn't always present," she said.
Now, she's trying to answer that "why" at MCPS, the 14th-largest school district in the country. For over a decade, she's worked to ensure the pre-K-12 phys ed and health curriculum aligns with state requirements and promoted wellness through physical activity and nutrition. County and state stakeholder meetings on timely topics such as mental health, opioid intervention and LGBTQ+ issues help her keep the stats and info presented in MCPS classes relevant and current.
At UMD, she has her students review case studies from the book "Critical Race Studies in Physical Education," for which she wrote a chapter. Teaching Terps to make sure all students feel welcome comes full circle for Grant.
"I'm able to feed off of their excitement to become a teacher as well as coach them on new practices and curriculum resources," she said. "It's a positive cycle of them reflecting and learning and me reflecting and learning."
---
Michael Prakhye
Day job: Chief information security officer at Adventist Healthcare
Courses taught: "Information Assurance and Compliance" (INST455), "Risk Management and Leadership in the Information Age" (INST456)
When people think of identity theft, stolen Social Security or credit card numbers might spring to mind. But health care data is also among phishers' most targeted information, said Prakhye, a lecturer in the College of Information Studies.
"A full medical record, unlike a credit card, doesn't change. It includes all the personal information, from Social Security numbers, dates of birth and other identifiable information that can be used to assume someone else's identity. That allows you to open any lines of credit or go as far as pretending to be someone else to get prescription drugs or medical care as that person," he said. "Ninety-five percent of identity theft comes from health care records, and that is why it is so important to protect that data at all cost."
That's what Prakhye strives to do in his cybersecurity role at Adventist Healthcare, where he's worked for the past six and a half years after holding similar information technology positions with the Department of Defense. He collaborates with employees throughout the hospital to make sure cybersecurity is baked into all decision-making processes, performs compliance and security investigations, and meets with vendors and analysts.
He folds some of those experiences from the job into quizzes, discussion questions and other assignments for UMD students.
"Every day, every week, there's something that I could use as an example," he said, which helps students get a clearer idea of the quickly changing cybersecurity industry. "The field is dynamic, and staying up to date with the latest developments is crucial for success in this ever-evolving landscape. The courses that UMD offers are a great start at understanding what those specializations are and help make the decision on what to focus on."
---
Amber Wendland '10, M.Arch. '13, M.C.P. '13
Day job: Associate principal planner and architect at Ayers Saint Gross
Course taught: "Recent Developments in Urban Studies; Urban Design Software and Graphic Communication Skills" (URSP688K)
If you've eaten at the Yahentamitsi dining hall, studied in the Edward St. John Learning and Teaching Center or set up your home away from home in Johnson-Whittle or Pyon-Chen halls, then you're already familiar with the work of Ayers St. Gross, where Amber Wendland collaborates across architecture and planning projects.
The architecture lecturer leads urban and community-based planning at the firm, which is internationally known for its work at higher education institutions. Additionally, the company designs cultural centers, lab buildings, innovation districts and more.
"It's been really exciting in my career thus far to toggle between multiple scales of design," Wendland said. "A lot of my work is related to cities and planning at a broad scale, and it trickles all the way down into building design."
Throughout her decade at the Baltimore-based firm, she's juggled multiple projects simultaneously; her current work includes city planning in Charleston, S.C., a town revitalization project in Tuskegee, Ala., and even a kids' camp in Queenstown, Md.
The Tuskegee project has become the basis of her class at UMD, where she asks students to analyze, design and document the planning and design ideas.
"It's always fun to see what they come up with and how the students interpret the assignment," she said. "Even though it's a lot of work, I end every class with more energy than I come into it with. To me, that's a great sign that it's something that I love doing."
Written by by Annie Krakower and originally published in Maryland Today on October 5, 2023. Karen Shih '09 contributed to this story.