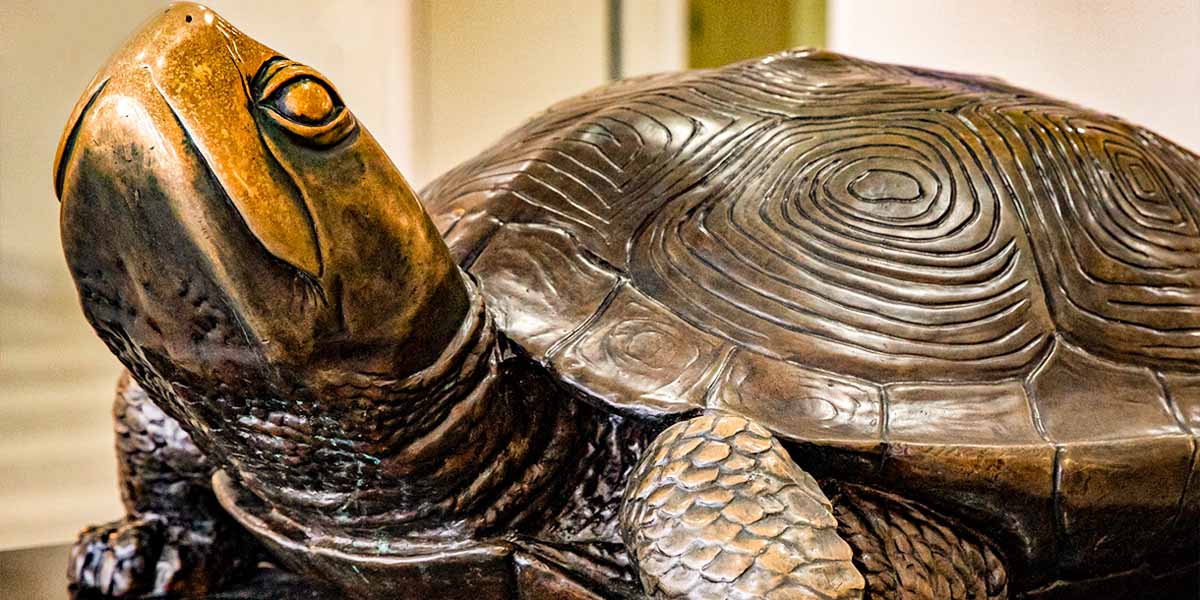 the_post_thumbnail_caption(); ?>
Michael Kurtz, Professor, announced his retirement to begin in June. Michael joined the iSchool c.2000 as an adjunct lecturer and quickly became a visionary and key member of the iSchool. After a 37 year career at the National Archives and Records Administration, he joined the University of Maryland College of Information Studies (iSchool) faculty full-time in 2011. Michael was an advisor, mentor, teacher, and researcher – contributing indispensable knowledge, spearheading exciting projects and initiatives, and showing amazing generosity through bequests to support the iSchool's curation and archival efforts. Most recently, Michael has been serving as the Associate Director of the iSchool's Digital Curation Innovation Center (DCIC) where he launched new initiatives and was a dedicated mentor to students. In the words of the DCIC, "We are very grateful for all of Michael's contributions, creativity, and boundless energy." We will miss him and wish him well in his retirement.
Jennifer (Jenny) Preece, Professor & Dean Emerita, also announced her retirement to begin at the end of this semester. Jenny joined the iSchool in 2004 as a professor and served as Dean from 2005-2015. Starting before her time at the iSchool, Jenny was a pioneer in the field of Human-Computer Interaction. She wrote one of the first HCI textbooks ever and co-authored the most widely used HCI textbook today. Jenny's research covers online and networked communities, citizen science, informal environmental education, HCI design, data sharing, HCI education, and cross-cultural participation. Her recent research has focused on citizen science and the nature of community-driven environmental projects. In addition to her research and publications that helped shape the field of HCI, Jenny was a devoted teacher and mentor. Throughout her career, she taught high school as well as college courses, and was a formal mentor for many PhD students. As Dean, through deliberate and strategic planning, Jenny established the college as an iSchool, increased the iSchool's national prominence, expanded the doctoral program, and built excellence in research and scholarship. She also more than doubled the number of faculty and staff while growing the college's research funding from approximately $0.5M annually to $6M. Jenny was also known for her championship of diversity efforts and service within the college and the wider community. And this is only a small snapshot of her invaluable contribution to the iSchool! We wish her the best in her retirement, but won't fully say goodbye yet as we look forward to continued engagements with Jenny on special projects next year.
We also say goodbye at the end of this month to Lindsay Sarin, Director of Academic Programs. Lindsay first joined the iSchool as a Master of Library Science student, where she then joined the staff team in 2010 as a GA. Lindsay went on to become the MLS Program Coordinator, Reviews Editor of The Library Quarterly, iPAC member, advisor for EveryLibrary, and a doctoral student at the iSchool. Lindsay's research focused on information policy and its relationship to library advocacy, information literacy services to diverse populations, and library marketing. She also served on several ALA and ACRL Committees to promote association involvement to new information professionals. After making a name for herself both at the iSchool and in the industry, Lindsay became our Director of Academic Programs. In this role, she is known for her proactive leadership, dedication to her colleagues, and facilitation of the college's rapidly growing program offering. Lindsay leaves us to pursue a new adventure in Colorado, including starting her own business! We wish her the best.
We wish our colleagues the best in their next steps – and we will miss them!